Breaking Into Bondage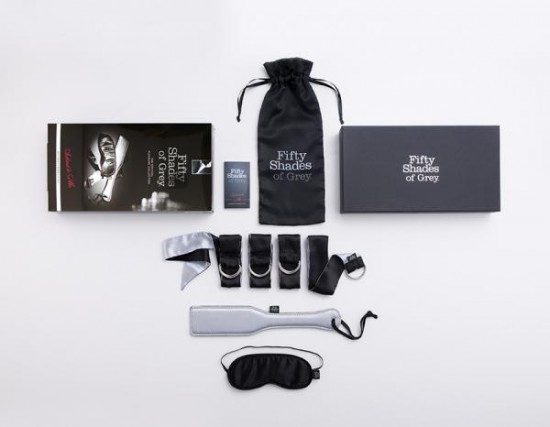 When you think of bondage, what comes to mind? Do you picture a slow and sensual seduction between you and your lover? Or does your mind immediately go to whips, ball gags and a plethora of leather?
Ever since the introduction of BDSM into the mainstream, people have become increasingly curious about the world of dominance and submission. Unfortunately many have developed the impression that this form of sex is intense, scary and often times violent. However, not all domination scenarios read like a chapter from 50 Shades of Grey– By starting off with something simple and sexy, like bondage, you and your partner can get a feel for this steamy sex trend and figure out just how far you're willing to go with it.
The thrill of dominating (or being dominated by) a sexual partner is a common fantasy, and for a good reason!
Here are three easy and approachable ways to explore the joys of domination without going too far out of your comfort zone: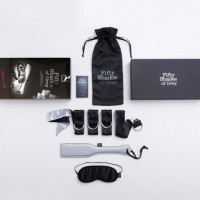 1. Beginner Kit:
So you and your partner are ready to experiment with a little bondage, but don't know where to start? An awesome bondage kit, like the Fifty Shades of Grey Beginners Bondage Kit from SexToy.com, has everything needed to get you going: a soft satin blindfold, four easily-adjustable satin ties and a double-sided cushion paddle! They even come with a super-discreet gift box and satin pouch, to keep all of your desires safely hidden until you're ready to play.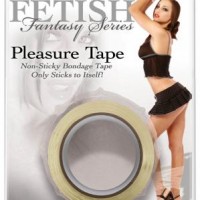 2. Tie Me Up:
Bondage tape is another easy way to restrain your partner for a little tease-and-please session! I love Fetish Fantasy Series' Clear Pleasure Tape– It only sticks to itself, it's easy to use, reusable, won't leave sticky residue behind and won't get stuck in your body hair. No mess, just good clean bondage fun!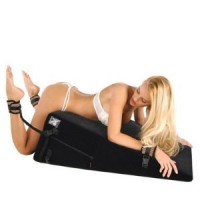 3. Sex Furniture:
Have you met The Liberator? It is an angled sex pillow that puts you at the optimal position for more intense and satisfying love-making, and is a definite favorite in the Sex With Emily office. Well, the new Liberator Black Label adds an extra level of kink in the form of four easy adjustable wrist cuffs! Get your fix for heightened pleasure and playful bondage, all in one thrilling package.
One of the best parts of bondage is that it gives you the opportunity to take your partner's pleasure into your hands, and learn from each other's fantasies. Talk with your partner before you get started about your desires and your limits, and have fun with it! Take turns being the dominant and the submissive, and see which roles you like best. Who knows where the night will take you!
Can't get enough SexWithEmily?
Subscribe on iTunes and never miss your bi-weekly Sex With Emily podcast…