Bringing Sexy Back: An Only Kind Of Funny Story About Sexual Confidence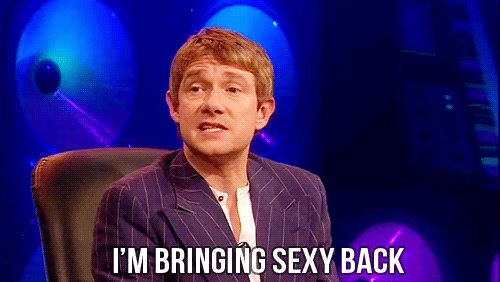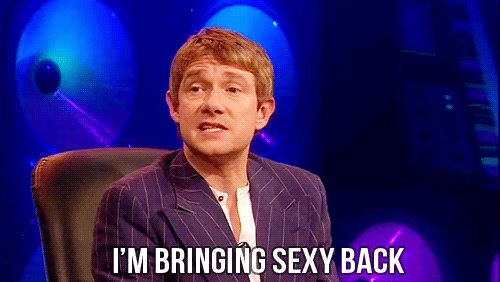 What makes you feel sexually confident?"
All month long, Emily has posed this question. And all month long, I have avoided attempting to answer it myself. The truth is, confidence is something I have always struggled with. Maybe not in all departments; I know what I bring to the table when it comes to my sense of humor. I am confident in my ability to carry on an intelligent conversation, even in front of a group of people. And I know for a fact that I can whip up a grilled cheese sandwich that would make you melt. The second I hit the bedroom, however, all that aplomb disappears. The self-assuredness I exude in my daily life dissipates somewhere in between dinner conversation and dirty talk, like spinach withering in a saute pan… Like it was never there at all.
That's the thing about confidence, I guess. Practice makes perfect. While my 20 years of schooling gave me plenty of practice with social and academic confidence, when it comes to things between the sheets, well… guess I must have slept through that particular course. And I'm not the only one. 
Sexual confidence is a hard mark to hit for women, whether you're a size zero or a size fourteen. Working at Sex With Emily, we hear from a constant stream of women—smart, beautiful and talented women—who want to know how to feel sexier. Because that's really the basis of sexual confidence, right? How we feel about ourselves. We all want to feel like the sexiest person in the room, and when we don't, it makes the whole act of having sex feel like faking it. We start to doubt ourselves, and even grow to doubt our relationships. Because if we're not feeling it, how could they possibly be?
I know this better than anyone.
In my angst-ridden teenage years, when my body made the jump from cute girl to chubby young woman, the idea of confidence itself was a cruel joke. I hid behind my dry sense of humor like a shield so that no one could detect just how unhappy I was in my own body. I looked for affection in all the wrong places, hung around with boys who weren't very nice to me and put myself in situations that would make my mother blush. I tried to make up for my internalized shortcomings with forced carelessness, hoping that, by going with the flow, no one would stop to consider whether they actually wanted me along for the ride. 
None of this would have mattered as much if I hadn't also been having sex at this time. Being so overwhelmingly unconfident in my sexually formative years meant that I never developed any semblance of sexual confidence. I liked sex okay, but I never felt sexy while doing it. Mostly all I ever felt was awkward. Uncomfortable. Self-conscious. Embarrassed. Lost. Not really the stuff of teenage dreams… Buffy the Vampire Slayer and Boy Meets World never prepared me for this. 
Even after I graduated high school and lost the weight, I never got over that feeling of wanting to hide my body, of not feeling sexy in my own skin. No amount of male attention, affection or even compliments could help me shake it. I used to make it a part of my daily comedy routine, how terrible I was at being sexy. I would have my friends doubled over with laughter at my attempts at dirty talk, my tales of seductions gone wrong, that one time I tried to be on top for a change and ended up kneeing myself in the face… All made for great party conversation. But the older I've gotten, the less funny my inherent lack of sex appeal has become.
The truth is, I still struggle with feeling sexy and it weighs heavily on my present sexual relationship. Part of my job involves trying new things in the bedroom, whether it be the latest sex toys, certain positions or a creative blow job trick, so I can report back on my findings. Every time I bust out a new move, I'm riddled with insecurities and they stream through my head like a cruel commentary—Am I doing it right? Is he enjoying this at all? Do I look like an idiot? I feel like an idiot. Why did I even bother to try this in the first place? Are we there yet?
The truth is, we do it to ourselves, ladies. We are our own worst critics, our own "mean girls", if you will. We put all this pressure on ourselves to look and act a certain way, and expect whoever we're with to carry the burden of helping us feel sexy. But feeling sexy isn't something that someone else can give us—it's gotta come from inside.
In the spirit of Back to Sexual Confidence Month, I've decided to stop turning my sexual insecurities into hilarious blog material and make a REAL attempt to access my inner sex goddess… She's gotta be in there somewhere, right? I intend to spend the next few months trying to figure it out, and this time, I'm taking my own advice.
Step 1: Stop With The Self-Doubt
The funny thing about those nagging voices in my head: they're all my own voice. As long as I've been having sex, no man has ever pointed at my naked body in disgust, or laughed at me when I slipped and face-planted mid-position change. No guy has ever watched me undress, shrugged and said "I'm just not feeling it". In the past 3 years of my current relationship, my boyfriend has never once turned me down for sex, insulted my sexual abilities or given me negative feedback. And yet, I still feel a flush of embarrassment when I try to take initiative in bed.
The one conclusion I have drawn from all of this: It's not them; it's me. I am the one who is doubting myself. I am that judgmental voice in my head saying "Are you seriously biting your lip right now? What bad porno did you pull that out of?"
If any of this sounds familiar, ladies, it's time to pull the plug on that tired old soundtrack and press "Play" on a whole new tune. We ARE sexy. We ARE desirable. We need to stop projecting our insecurities onto our partners, because they're just excited to be in the presence of a naked lady. If they weren't into us, they wouldn't be there. With the advent of Tinder and the like, there is no shortage of sex to be had out there. Our partners are with us for a reason, so we owe it them and to ourselves to let go and have a good time.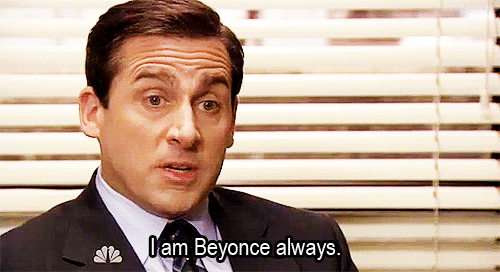 Step 2: Feel Sexy In Your Own Skin
It's crucial to see yourself in a better light before you can expect anyone else to follow suit. We need to learn to love the skin we're in… All of it. Every single inch. And the best way to do that is to be naked. That's right, I said it—NAKED. I spent so much time hiding from mirrors that I've forgotten what certain regions of my body look like in the light. My boyfriend has pointed out (non-threatening) moles on my body that I didn't even know existed. So from now on, instead of making the mad dash from clothes to shower to clothes again, I'm going to try to take some time getting warm for my own form, and I encourage you all to do the same.
Not comfortable being completely naked? That's totally okay. Luckily for us, we have a very sexy middle ground: lingerie. Personally I was never really a fan of lacy garments—they made me feel pinched, squeezed and uncomfortable—until I found the RIGHT ones for me. Cantiq LA is a sex positive, body positive company that specializes in handmade, beautifully designed lingerie. From soft, sensual bralettes to flirty cheeky's to harnesses and body suits, Cantiq has something for everybody and every body that will make you feel like the true goddess you are. (Use WEHEARTEMILY at checkout for a special discount)
The next time you're home alone, slip on your sexiest set of panties while you do things around the house. Check yourself out in the mirror and take time to really appreciate what you see, because it is all you and it is beautiful.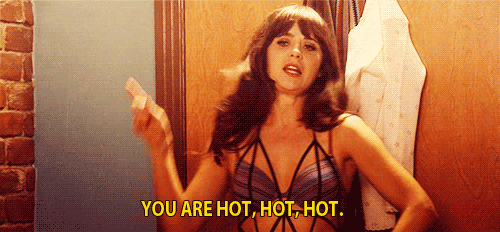 Step 3: Love Yourself First 
Remember what I said about confidence being an inside job? As cheesy and Hallmark-y as it sounds, this is the honest truth. I spent years seeking validation to soothe that chubby teen inside of me who never really grew out of being the "funny friend". Just like my experience with donut holes, no matter how much validation I got, that girl was never satisfied. If years of men telling me how hot and cute and sexy I am hasn't flipped the confidence switch for me, chances are that's not the place those affirmations need to be coming from.
That's why this is the most simple of my tips, and the most important: Show yourself the love you want others to show you. Tell yourself all the things you've always needed to hear. And give yourself all of the orgasms you were too afraid to ask for!
Research shows that women who masturbate regularly are more sexually confident and have more satisfying sex lives, proving that if you want something done right, you should absolutely get in there and do it yourself. I happen to be blessed with an excellent partner who is more than happy to press all of my buttons, but I still set aside time to masturbate. Why? Because I want a piece of the action, too! Between my hands, my Lay-On Rabbit vibe and my sexually attentive partner, I'm feeling the love from every orgasmic angle. And it feels awesome!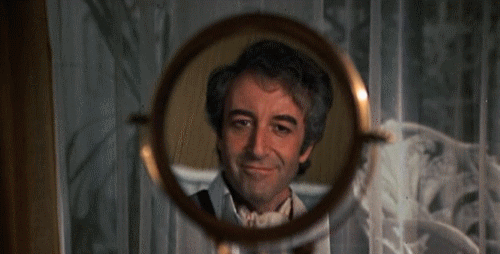 Overall, finding confidence in dating, sex and relationships has more to do with your internal dialogue than anything else. The best way to gain and project that confidence is to really accept yourself as you are, and learn to love your body. Stop being so hard on yourself, or wanting to be something that you're not. Embrace your body, get in touch with your sexuality, and the confidence will follow… And I'll be sure to let you guys know how it goes!