Buy a Vibrator, Support The National Breast Cancer Coalition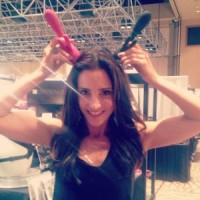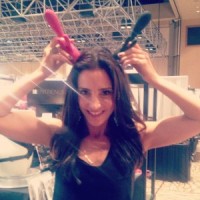 This October, Good Vibrations is partnering with key vibrator manufacturers to raise funds for the National Breast Cancer Coalition (NBCC). Vibrator connoisseurs are inspired to "Think Outside The Pink," by buying these vibrators in pink or the color of your choice. 10% of the proceeds go directly to the NBCC. You also have the option of giving a donation to the NBCC upon any purchase. Your purchases and donations help get the NBCC closer to finding a cure to Breast Cancer.
Doing good has never felt this good. Pick from one of these six vibrators to support Breast Cancer research in the month of October.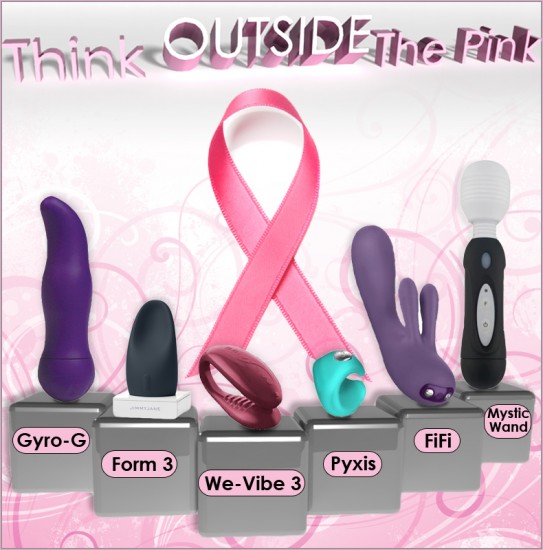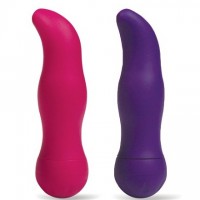 The Gyro-G is one of the most popular vibrators at Good Vibrations right now, and not just because of it's price- only $24! G's tip is curved to find your G-spot with strong vibrators. G also has a little more girth in the middle so you feel like you're having sex. You can get the G in pink or purple, depending on what color fits your fancy (both will fit nicely inside your vagina).
2. Form 3 Rechargeable Waterproof Vibrator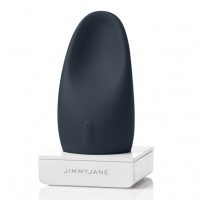 The Form Three looks like a tongue going straight towards your clitoris. What I love about this vibrator is that it has a thin "touch-pad" membrane in the middle that you can play with using your fingers. The Form Three makes using a vibrator feel natural because it fits perfectly in your hands and your can get dip your fingers into it for more controlled vibrations. Find that extra sensitive spot on your clitoris and direct the vibrations there. It also fits perfectly between you and your partner when you're having sex. You can get it in hot pink or slate, depending on your mood.
3.  We-Vibe 3 Couple's Vibrator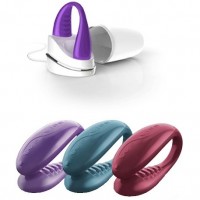 The crescent-shaped, revolutionary couples toy has been crowned the "most popular" sex toy out there.  It offers simultaneous internal and clitoral stimulation and can be worn comfortably during sex. You can easily control the 6 vibration modes via an on-board push button interface or the included wireless remote control. It's waterproof, rechargeable, environmentally-friendly and mutually pleasurable. If you like to make love, make love with the We-Vibe 3. The We-Vibe comes in teal, purple, or ruby red.
4. Je Joue FiFi Rechargeable Vibrator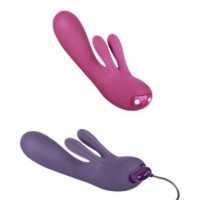 The FiFi is a particular breed of rabbit that gives full internal stimulation while thumping it's big, floppy ears on the clitoris. FiFi's five intensities and six vibrational patterns offer endless variety while waterproof construction makes it tub-friendly. It's rechargeable so you can use it over and over again without having to leave your bedroom for Energizer Bunny batteries. It comes in pink, black, and purple. 
5.Pyxis Waterproof Finger Vibrator by Jopen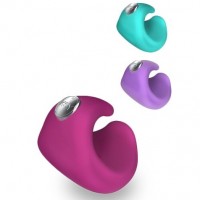 I thought my bottle opener ring was cool, but this ring vibrates against you or your partner's unmentionables. You have five vibration partners on the tip of your fingers. Made with silicone with steel alloy accents, the Pyxis is subtle and will work as a perfect accessory to your sex life.  It's just like Lord of the Rings, only the ring controls you and your partner's vibrating genitalia, not the fate of Middle Earth. I feel powerful wearing this! Get it in pink, purple, or robin's egg blue.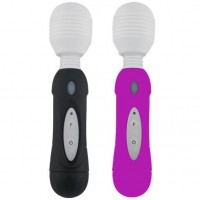 It's the Original Magic Wand's hot little sister. You don't have to lug it around or plug it in, and it doesn't sound like a turbojet landing on your clitoris. It's for all the ladies out there longing for a strong vibrator without the bulk. Available in black or hot pink.
(Don't worry Original Magic Wand, I still love your raw, unbridled aggression).
No matter if you choose a vibrator in ruby red, black, or pink, you are contributing to a good cause (while having lots of orgasms). Think Outside The Pink this October and support the search for finding an end to Breast Cancer.