Ask Emily: Can My Ex and I Be Friends With Benefits?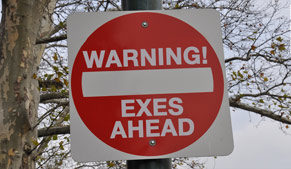 Q: DEAR EMILY,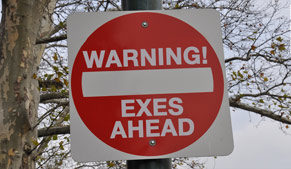 My boyfriend and I broke up about six months ago, but we're still living together (we don't want the expense of breaking our lease, and where we live is very seasonal so it's hard to find new tenants). He ended things because he was going through some personal stuff and wanted to work on himself. The problem is that we never stopped having sex.
Things started up again casually, where it was just hot and random, but I've noticed that lately he has started to bring some feelings back into it and I am finding that I too still have feelings for him. He is very intimate, cupping my face, telling me that he loves me. Then going out with friends and acting single. He's very back and forth about it. I'm totally confused.
I don't know if this is normal, or maybe he still wants to be with me? Is it possible to have a "friend with benefits" with an ex?
Brittany, 24,
New Jersey 
A: DEAR BRITTANY,
This is never an easy topic. I mean, if it were easy, you'd be having this conversation with your ex and not with me, right? With that being said, the hard stuff is usually the most important, which is why I'm so glad you reached out and asked this question.
When you're living with your ex, the lines between casual sex and sex with feelings are usually pretty blurred. On one hand, you're broken up—so isn't any sex going to be considered casual? Then on the other hand, you're broken up, which means that once upon a time there were feelings, and those feelings don't just disappear when a relationship ends…
LEARN ABOUT THE INS AND OUTS OF SEX WITH YOUR EX WITH TIPS FROM MY LATEST ARTICLE FOR GLAMOUR'S SMITTEN COLUMN, "CAN CASUAL SEX WITH AN EX EVER REALLY WORK?"