Cancer and Sexual Health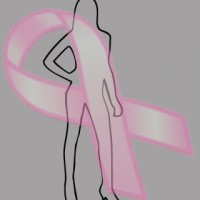 Very few oncologists or women discuss the the impact of cancer on sex even though this issue is prevalent.  The Journal of Sexual Medicine reports that 7 in 10 breast cancer survivors experience sexual problems in the two years after diagnosis.   Treatment for most types of cancer involve sexual side effects.   Women should not give up the joy of sex in order to battle disease.

Side effects like nausea,vomiting, and fatigue from chemotherapy, hormone therapy, and other types of cancer treatment inhibit sex drive.  Though researchers are currently investigating libido-boosting drugs, such as the the female equivalent of Viagra, natural sex enhancers, such as Forta, can be tried.
Cancer drugs also block the production of estrogen which exacerbates  vaginal dryness and sensitivity to aches and pains.  This is why its important for lubricants, vibrators (we like We-Vibe) and dilators to come into play—the vagina must be kept wet and healthy.  Other items, such as candles and massage oils can set the mood for pleasure.
Finally, cancer treatment tends to bring about body image issues and insecurities. In a North Carolina support group, over half of the women who underwent a mastectomy reported negatively about their bodies. Some spouses of women in the group left them, calling them very demeaning things in the process, including "bald bitch."  Other husbands were afraid to touch their wives because of cancer treatment.  The support group advised that these women don't need their husbands because they are better than that.  We agree.
For ways to cope, individuals  and couples must take the time to grieve since you really do lose something when you have cancer.  Also, bring up concerns with your oncologist, even if they do not raise concerns with you.  And, be open to sex education materials, such as DVD's and books from the Sinclair Institute, especially 100 Questions & Answers About Breast Cancer Sensuality, Sexuality and Intimacy, when coping with disease.