Coronavirus And Chill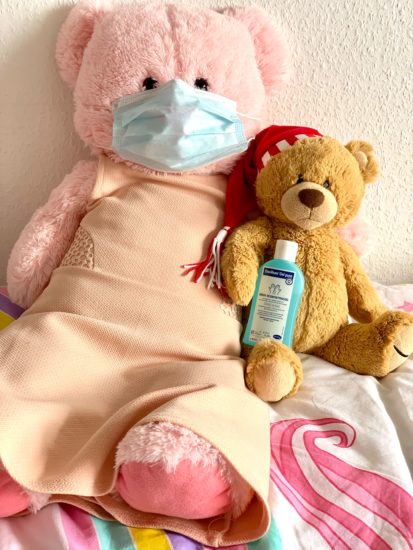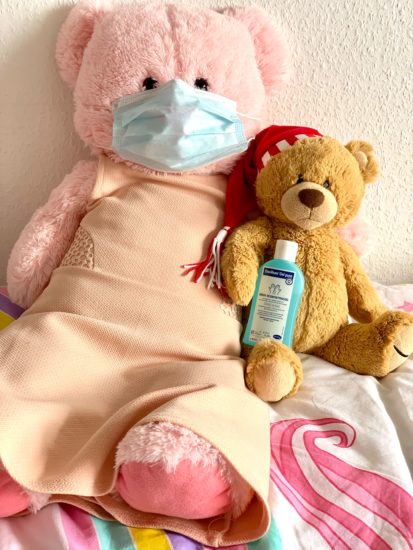 Right now it may feel like the world outside our window is a little too much. The novel Coronavirus is a global issue, and with the WHO and CDC suggesting to stay indoors, it's a perfect time to catch up on some self-love or quarantine with a partner.
As a preface, be sure to stay hydrated, get plenty of rest, disinfect your living space, and avoid large groups.
So if you're staying in, here are some fun, creative, and sexy ways to occupy your time indoors.
DINNER FOR TWO
Now that you've stocked your fridge full of food and don't have the need to leave the house, now's the perfect time to bring food into the bedroom. Prepare a meal together with just an apron on. Serve each other before you service each other. Food is a fun and sensual way to connect with your partner when you can't have a night on the town.
BREAK OUT THE GAMES
Do you have some sexual dice or a card game stowed away in a closet from an old party? Now's the time to break them out! Feel free to crack a bottle of wine or two and rediscover your partner through the art of play. Dealing with the repercussions of a global pandemic is stressful, so why not take a load off by having a little fun?
PHOTOSHOOT
Chances are, your phone has a camera. Cameras on phones are now able to take professional-level shots. Now's a perfect time to flex your creative muscles and take some boudoir shots. Whether it's dressing up in a sexy outfit and having your partner take pictures of you, or bleeding into role play, now's the perfect time to shoot your shot.
ACTION!
Take it a step further and capture the action. Now's the perfect time to discover the fun and excitement of technological voyeurism. It can be fun to record sensual experiences. Sometimes it's nice to have a memento of your lover for when we venture back out into the world. As always, consent is key, and sharing these videos without your partner's knowledge is a crime.
SOMETHING TO WRITE HOME ABOUT
Take the time to write your partner an affectionate poem, draw a bath, and lounge with a bottle of red while reading each other your work. Spending so much time indoors can make you irritable with your partner, so try turning to romance instead! When else do you have the excuse to really lean into the romance of a pandemic?
GOING SOLO??
Here are some things to try if you don't have a significant other to weather the storm with.
DISCOVER YOUR BODY
Have you ever wanted to try anal play but never had the time? Now's the perfect chance to take a breath and take it slow. Nipple clamps? Fetish-wear? BDSM? Pup Play? Now is the time to have the time to try something new!
ONLINE DATING
Get creative – after matching with someone on a dating site or app, ask them out to a Skype date. Start watching the same movie at the same time, or find a recipe to go off of. Just because you're alone and in quarantine doesn't mean you can't connect to another individual via the great wide web.
CYBER SEX
Because symptoms for the coronavirus don't reveal themselves for 14 days, it might be smarter as a precaution to engage cyber-sexually. There are plenty of people who make their livelihood via the cam world. Make sure to go through a reputable site with background checks to ensure the ethical and legal support of sex workers to engage in a mutually beneficial situation.
MAKE A PLAN
Above all else, always make sure to be prepared – not only think about having enough bottled water, sanitation supplies, and food, but also make sure you're stocked up on condoms, lube (try Foria), alcohol and edibles, to make waiting out the situation a fun and safe haven.
---
Lumi Park is a writer, foodie, and Capricorn, from the cornfields of Ohio. He once won a NYC bartending award, a Brooklyn-wide comic book Trivia Bowl, and went to nationals two years in a year for the sport of jump roping. He is oddly not competitive.