Do Date Night Right With Emily's Subscription Box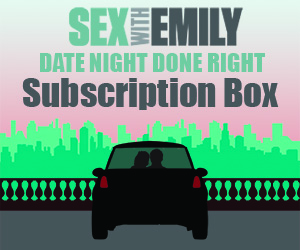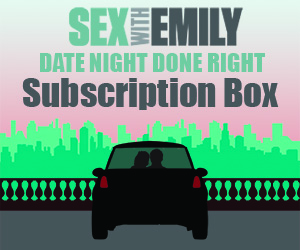 With so many sex toys and products on the market nowadays, it's hard to know where to start. But everyone needs to add some play things to date night every now and then. So to help take some of that pressure off yourself, why not turn to a pro to do the work FOR you?
Enter: the official SWE Date Night Done Right Box.
It's a specially curated subscription box that's filled to the brim with sexy products, all personally picked by Emily! Toys, lube, accessories, games (and more)—this package knows how to seal the deal, no matter where your passionate proclivities fall. And not to mention, it's delivered straight to your door every three months in a way that's convenient, discreet and all at about 20% off retail, too!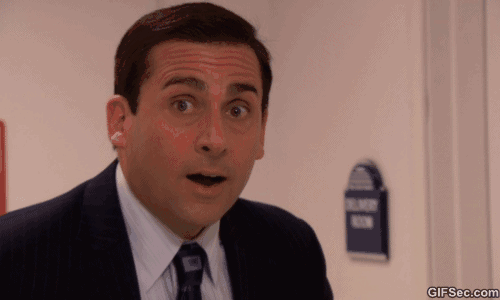 One of the most common issues in the world of romance is a sex life gone stale. So instead of just wondering about all the fantastically sensual products you always hear about on the show, why not finally quench the curiosity and try them out for yourself? Whether you're looking to explore with a partner or keep the tantalizing treats for yourself, the Date Night Box is a great way to spice things up. It provides a constant rotation of fun new things to try in the bedroom.
Plus, you can get a sense of what's out there minus having to individually seek out (and spend full retail on) everything yourself, so can we say win-win?
To give you a little taste, this quarter's box includes things like…
Je Joue's G-Spot Bullet Vibrator
This silky-soft, rechargeable vibe provides a power-packed 2-for-1 punch, hitting not only the g-spot, but the clitoris as well. It also features Je Joue's signature low frequency vibration. It rumbles unlike any other toy on the market. You can go to town with five speeds and seven different patterns to find whatever titillating combo fits your mood.
Sexy 6 Foreplay Game
To bring a little adventure into the mix, try this sensual dice game! Sexy 6 is a fun, impromptu way to jazz up your erotic exploits. It offers more than 700 sizzling scenarios of places, positions, acts and more.
Pjur Lube
To help fulfill the mission of having lube in every nightstand, this box has you covered with the help of Pjur's super-slippery, never-sticky and exceptionally long-lasting formula. Besides, they've only been around for almost 25 years, so all it takes is one use to see just how much of a staple this high-quality brand truly is.
Freshies After Play Wipes
Chock-full of the clean, natural ingredients we all know and love, Freshies Wipes are Woo More Play's latest answer to keeping things clean and refreshed down there. They can be used before sex, after sex, even when you just need a quick pick-me-up after the gym. So kiss the uncomfortable funky feels goodbye once you give these amazing little towelettes a try.
Skyn Condoms
Providing protection without sacrificing any sensation, these ultra-thin, premium condoms (as I'm sure you've heard) are Emily's personal favorite!
And so much more – but we wouldn't want to spoil the whole surprise for you, now would we?
***
Needless to say, this is no ordinary subscription box. If you want to start getting the most (literal) bang for your buck, you can sign up today over at GoodVibes.com.
After all, the holidays are just around the corner…so consider treating your boo (or yourself!) with a sexy gift that keeps on giving year-round.
---
Alex Anderson is an LA-based lifestyle designer proactively raging against the cultural grain. By day she works in television production. By night enjoys writing, sewing and seeking guidance from the stars. She also finally has an all black kitty named "Cher." You can follow her alt-lifestyle blog MSFT Living and on Instagram!