How To Leap From Dating Apps To IRL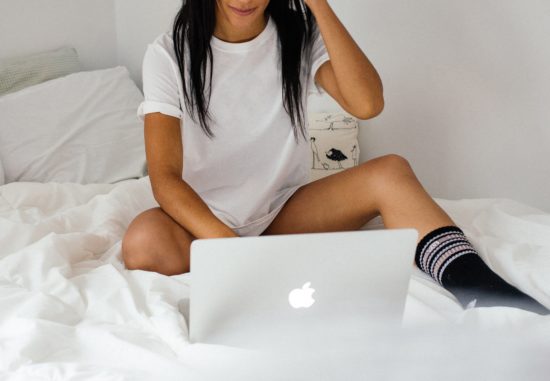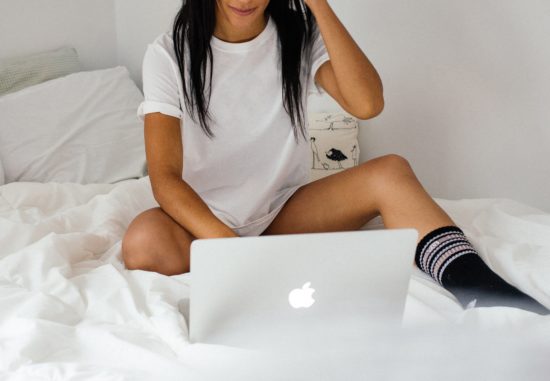 Dating apps are all the rage, but while you might have the matching and flirting down to a science, transitioning from talking online to IRL can get rather tricky.
Luckily we're here to help.
It's easy to spend weeks hiding behind the comfort of our own screens, but it's not until that initial meeting that the real connecting begins.
With modern technology making it feel like there are so many options, it can be hard to figure out it an online match is worth pursuing IRL.
While you contemplate making the first move to bring your virtual fling into reality, know there's a lot to consider in looking out for yourself as you do.
Safety First!
Like any situation when you're meeting someone for the first time, staying safe is a top priority. With the Internet these days, anyone can present themselves as anything they want; so it's best to take some basic precautions when making the shift to a real-life meetup.
Let your loved ones know your whereabouts
Before rendezvousing with someone you've never met, it's always a good idea to give your friends or family a heads up about where you're going.
Whether you want to send a group text or use a tracking app like Find My Friends, it keeps them in the loop of who you're with and what you're doing, just in case anything was to go wrong.
Don't rely on them for transport
Especially for the first couple of dates, you want to play it safe and be your own means of transportation. In addition to it being one less potentially awkward phase of the night, being your own ride keeps you in control of how things play out.
You can decide how long you do or don't want to stay, plus it doesn't spill the beans on where exactly you live. So regardless of how things go, you won't feel trapped or like you revealed too much right off the bat.
Make sure they aren't a catfish
If it's too good to be true, it probably is— and the same goes for anyone you're hitting things off with online. Of course, there are obvious red flags, like if they only use stock photos or ask for any kind of money, but the thing about catfishing is it can start so much simpler.
Not being able to video chat, making excuses for not meeting in person, and wanting to get serious all too soon, these should all set off alarm bells that something isn't right. While it's not like you have to walk around being suspicious of everyone until you're three years into a relationship, you don't want to be the next guest on Dr. Phil, either.
Use your best judgment, period
Just like any other social situation, there's no denying the value of common sense. So be mindful not to hand over too much personal information from the get-go like your exact address or, you know, social security number.
It's also important to choose a mutual, public space for meeting. Having one or two beers at happy hour is also totally cool, but not letting yourself get too under the influence early on in the dating process is another good move, too. Always keep your eye on your drink, never leave it unattended.
Above all, just remember to always trust your gut! If the vibes ever start to feel funky, don't be afraid to cut things short.
The Emotional Ride
In addition to safety itself, uploading a date into real-life involves a lot of emotional elements as well.
The question of "when?"
Of all the tricky parts, knowing when to take things offline probably takes the cake. While it's great to flirt via text and phone calls at first, it gets to a point where the next step is only natural.
However, it then becomes the delicate balance of virtually talking to someone long enough to sense if there's chemistry, yet not waiting too long that if you discover you don't vibe IRL, those months of texting become a waste.
We can't say it enough, but stay in tune with your intuition. If after a little e-chatting it seems like there could be a connection, bite the bullet and take things for a test drive in person. That way you can see for yourself, before ending up down a rabbit hole for nothing.
Unrealistic expectations
Although much easier said than done, keeping your emotions in check is also essential for going from dating app to reality. It's easy to get attached to the idea of who you think your match might be – especially after weeks of texting or talking.
But as you jump into the first series of in-person dates, it's important to not be pre-attached to who you made them out to be in your head before getting to know them in the flesh.
***
There's no excitement like that of a promising first date, so by following these tips and watching out for yourself along the way, you can put maximum focus on the more fun stakes at hand—getting to know a new, potentially special certain someone!
---
Alex Anderson is an LA-based lifestyle designer proactively raging against the cultural grain. By day she works in television production, and by night enjoys writing, sewing and seeking guidance from the stars. She also finally has an all black kitty named "Cher." You can follow her website and on Instagram!