Yes. I'm Dating on Match.com.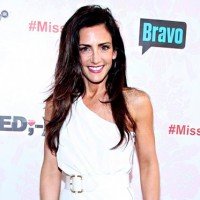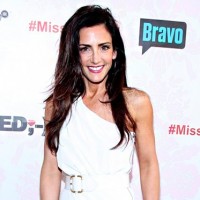 I give online dating advice everyday as a Sex and Relationship Expert, but I've never dated online myself. After getting so many emails from my fans sharing their Match.com success stories, I decided it was my turn to get lucky online.
Since moving to Los Angeles six months ago, I've dated every stereotype of the Los Angeles man- the three times divorced man chugging health smoothies in between Botox treatments, the rich older gentlemen who subtly mentions he just took a Cialis, and the next Brad Pitt who happens to work as a bartender down the street. Needless to say, I'm ready for a change. I'm ready to meet someone outside my social circle where I am inevitably known as "the sex girl."
"Have you met Emily? She has a show called Sex With Emily. She teaches people how to have sex," says someone I once called a friend. No wonder the older gentleman is nudging me, washing down his Cialis with a Bloody Mary.
I never want to lead with what I do for living when meeting a new guy.
What I like about Match.com is that I can present myself the way I want. Match.com made it easy to write my profile and find potential mates based on my preferences. I want them to know that I'm a Sex Expert eventually, but I don't want them asking on the first date if I've ever been with a woman or had a threesome. I want people to know that I grew up in Michigan, worked in San Francisco politics, directed an award-winning documentary film, and ended up starting a podcast in my living room interviewing people about what they really want in life. Yes, I'm talking about sex… and relationships.
I've spent so many years focusing on other people's love lives that I haven't had a chance to focus on what I really want in life– love. The questions on the Match.com profile made me really stop and think about what I truly want in a relationship, which is something everyone should do, single or in a relationship. Although I certainly don't need a relationship to complete me, I am looking for love.
I'm tired of trying on different relationships and finding again and again that my partner and I want different things. I would like to meet someone who doesn't need to spend everyday together, or gets jealous when I talk to my ex-boyfriends (I swear, they are just friends!). Someone who loves Daisy, my Jack Russell Terrier, even though she is hyperactive and needs to walk 15 times a day. I'd like to find someone I am truly compatible with. I'm hoping for a match, and not just someone to keep the other side of the bed warm. That's why I'm dating on Match.com. I'll let you know how it goes. So far so good.
This blog was originally posted on the Official Blog of Match.com