Dating Yourself on Valentine's Day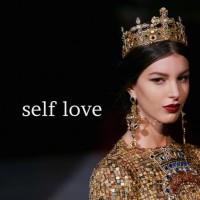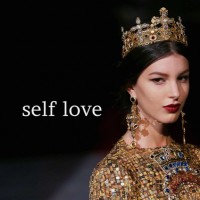 After a very long, dragged-out and explosive breakup, I'm not upset in the slightest that I don't have a Valentine. In fact, I plan on spending the day (and night) with the person I love most, but neglected through that last relationship… me! I've had boyfriends for V-Day and I've done the singles parties, but this year I only want to spend the holiday of love with one person. I've decided to take the next few months to get selfish and date only myself, and that includes Valentine's Day. Here are some ways I'm planning on loving, worshiping, and reconnecting with myself. Maybe you'll enjoy a night of your own…

Take yourself out
Just imagine, the sounds of a cascading ocean and a pair of experienced hands massaging soothing oils into your warm naked body, kneading into your overworked muscles. Yes… this could be your day. I plan on making reservations at my favorite full emersion spa and booking a massage and facial. I like to spend whatever time I'm getting a massage to meditate. Nothing and no one in this world can ruin my time spent in a spa. It's time spent worshiping yourself. Take the time and money and spend it on yourself sometimes, a lot of people rarely turn their love and generosity on themselves.
Set the Mood for Love
Create the environment just as you would for your celebrity crush coming over. I'm going all out. Dimmed string-lighting, rose petals all over the house, candles and romantic music. I'm going to do what I love, drink a bottle of champagne while cooking my favorite meal then catch up on my favorites DVR'd shows. Obviously, you can incorporate your own favorites, whatever makes you warm inside.
Celebrate the Night
Working at Sex with Emily, I've gathered quite the collection of
sex toys
. I am a big fan of vibrators and I hope every woman out there has at least one, if not, a growing collection. Fear not, vibes will not desensitize you and if you've had a man who didn't approve, that says more about his dimmed light than your growing horizon of sexual exploration. I promise lonely nights will cheer right up forevermore with a vibe.
Since the mood is already set for a romantically sexy night, lay yourself into the atmosphere, really get into it. Play sexy music to suit the flavor of the night. I think this Valentine's day I'll be in a warm-Spanish-night-kind-of mindset so I'm making a special playlist. Once you're feeling relaxed, enjoy!
While some of these ideas are more specialized to what my night will be like, use these suggestions to build your own customized night dedicated to worshipping the ultimate love in your life… you!