Depression & Sex: How To Cope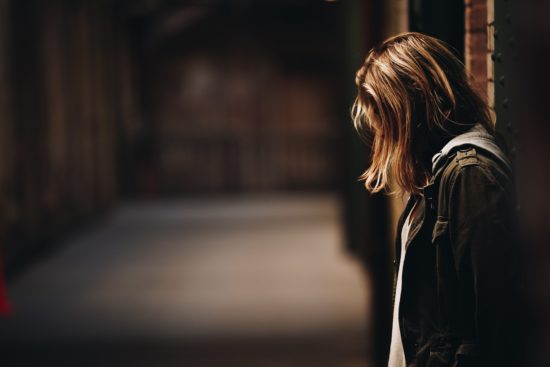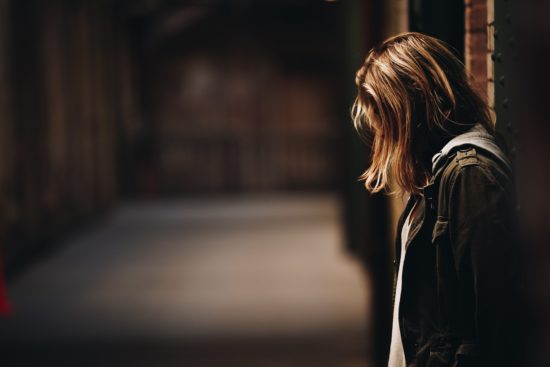 Sometimes you don't want to get out of bed in a sexy way. You and your boo woke up feeling frisky, you went from bed to the shower back to bed and five more minutes quickly turned into 35 more minutes. And three orgasms. A new record.
Of course, sometimes you don't want to get out of bed in a totally not sexy way. You don't have any energy. You're not enjoying things the way you used to. You feel tired and down all the time. Or worse, you don't feel anything at all.
Whether you've dealt with depression for a while or you're experiencing it for the first time — navigating your mental health can be totally overwhelming. And when sex is the last thing on your mind, it can be hard to know how to keep up the spark. Here are some tips on balancing sex and depression.
See What Feels Good
Maybe you aren't feeling up for initiating sex but if your partner starts it up, you feel ready to get it on. Maybe you know you don't want to do anything with penetration but you want to be held. Take it slow, see what feels good, and listen to your body as you go. Let your partner know that you might want to stop at any time. Think of a safe word or non-verbal cue that means "stop" and know that you can dial it back at any point.
Prioritize You
Take a few minutes every day for yourself. Whether you meditate, journal, sing in the shower, or just make your favorite smoothie — do something that makes you calm and happy. Depression is stressful enough, you don't need to be stressed about how you don't want to have sex. Find the things that mellow you out: a scented candle, a clean bedroom, knowing all the dishes are done. Prioritize your own wellbeing and limit all other potential stressors.
Talk It Out
Talking about your depression can be daunting. It's not easy to put your emotions into words, especially when they seem so confusing and boundless. Though it may feel difficult, telling your partner about what you're feeling can nix any potential confusion or misunderstandings. If your boo doesn't know where your head is at, they may start to doubt your feelings for them or question if they're still sexy. Using "I statements" and affirming that you are attracted to your partner can help them see where you're coming from.
Try:
"I think you are so sexy and I'm so attracted to you, I'm just not feeling up for it tonight. Thank you for being so patient and understanding."

I'd love to make love to you, but my head is just somewhere else.

I'd love to watch you masturbate, if that's something you're into.

I'm just not feeling very sexual right now.
Find A Happy Middle
You never need to feel pressured to have sex or "bad" about not wanting to have sex. This is especially true if you're dealing with depression. If you're not up for sex, you're not up for sex, and that is totally OK. Still, your partner may be craving sexual attention, and while it's never OK for them to demand or pressure you to do anything that you're not completely into, it can be healing for both of you to find something that works for you.
Think about:
Having your partner masturbate next to you.

Listing the things you are willing/excited to do – (Oral, a sexy massage, making out, etc.)

Watching porn together

Seeing a couple's therapist

Reading an erotic novel together

Opening up your relationship
Connect With Your Partner Outside of the Bedroom
Intimacy isn't just sex. If you're feeling depressed, try going on a walk with your boo and holding their hand. Make a piece of art together or finish up a home project. Snuggle up on the couch and hold each other. Find other ways to really reconnect and bond with your partner that aren't just having sex.
Cut Yourself Some Slack
Depression is common. You're allowed to not want to have for as long as you don't want to have sex for. Your sister, your bestie, the lady at the grocery store telling you that you should be having sex or that getting frisky will "get you out of your funk" — they aren't you and they don't know your life. Be kind and gentle with yourself. Give yourself a break. You don't owe anyone your sexuality. You don't owe yourself sex. There's no need to be sexy or want to have sex and you're not broken or defected for having other things on your mind.
---
Griffin Wynne is a non-binary writer, artist, and plain seltzer drinker. When they're not discussing sex in the ~digital era~ or crying to the Dixie Chicks, Griffin enjoys camping, reading, used clothes, and documentaries about cults. They're a Capricorn King, a genderless cowgirl, and a '70s mama who is always down for dollar oysters and road trips. Griffin uses they/them pronouns and has the same birthday as Kyle Richards.