Digital Dating: Looking For Love In A Lockdown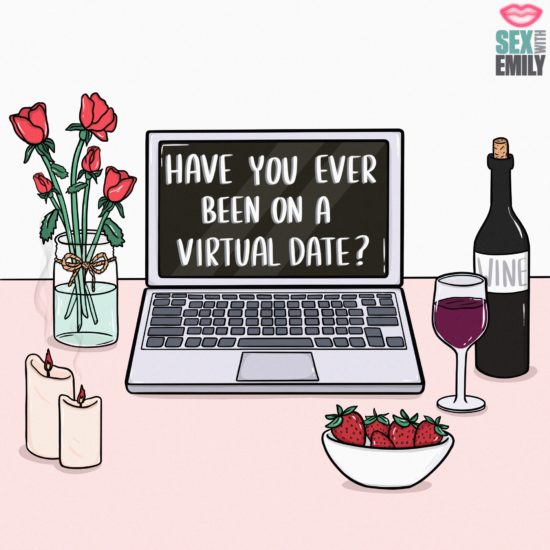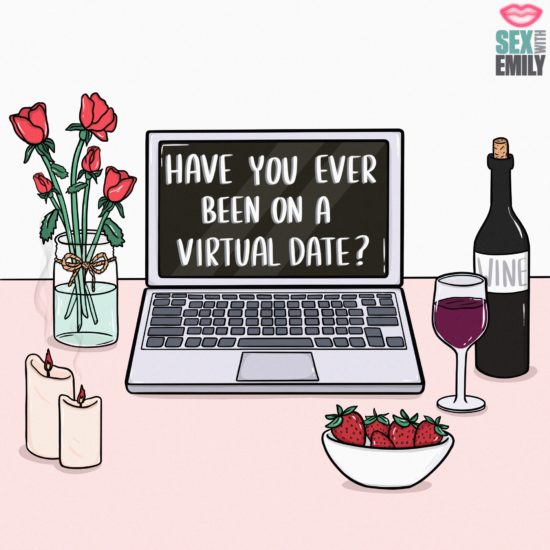 Some of us are surpassing 30 days of Stay-at-Home. For those without a boo, that may mean 30 days without that sweet sweet fix, that hot hook up, or that magical first date feeling. It means digital dating.
Physical contact releases feel-good chemicals and helps 'calm the nerves', which is especially important during these uncertain times.
However, if you don't have someone to snog during this time, there are some ways to date from a distance to get that emotional connection we crave! While staying apart, you can connect through a your screen, and make it hot!
Social distancing is not only mandated in some states, but is imperative to our safety. Dating apps are a great way to connect. Many of the apps have taken their location limiters off their apps, meaning you can date anywhere around the world. Always wanted to meet an Australian? Change your location to Down Under. Ever wanted to date an Argentinian? Someone from Japan? Now is the time for a global connection to spark!
HOW TO ACT
We are truly living in a new age. This 'digital meeting' is both distancing and more intimate in many ways. You're able to see how this person lives, how they speak, what the cadence of their voice is, and how their face reacts to you. It even can lead to a digital get down. But always remember – the number one rule of digital or real world dating is consent and comfort.
The number two rule is fun! It can be awkward to get to know someone through the phone. But sometimes jumping right into an emotional or mental conversation, talking about each other's families, what each other's hopes and dreams are, can spark really honest connective moments that can absolutely lead to something long term, or something hot and heavy.
Here are a few on-screen dates you can try with a new boo:
The dinner date. It's a classic, and a definite staple that can be applied to digital dating! Pick an easy recipe, uncork a bottle of wine, and get to know each other while cooking together. Once you're a glass of wine in, play a game of Never Have I Ever. Once you're two glasses of wine in, try Truth of Dare.
Now's the time to show off some secret talents – do you sing or dance? Do you love plants? Show them to your date! Show off the things that excite you. A peek into your personal life is way more intimate then meeting at a noisy bar, and this is the time to go out on that limb! Do a talent swap, trade sexy dances, role playing the screen is a great way to both have fun and explore both your creative and sexy side.
Pick a movie to watch and start it at the same time. Whether it's your favorite movie from your childhood or a new release, Netflix and Chill is a dating staple for a reason. It reveals your date's taste in humor, drama, and how they connect to something emotionally.
Which can lead to a carnal connection. This digital dating connection can lead to other sexy places – use Snapchat to send each other explicit pictures, videos, and messages. Let them name one of your sex toys. Mutual masturbation can be a fun way to get each other off through the ethernet. Cyber sex can be awkward at first, but we all have some pent up sexual tension during these times. Now's the time to release.
There are no rules in this new world of digitally connecting with others. It can give you the freedom to make up your own rules and boundaries without judgement or shame. It might be a great time to give your patronage to cam girls or OnlyFans creators, or to even start your own.
Relationships can be whatever you want them to be – casual, emotional, purely physical, mentally stimulating, just a way to pass time. But always make sure to keep private information private, and use your discretion when sharing personal information.
***
Digital dating is a brand new world. It could be the time to meet the love of your life. Just know that we are in a different world – connecting with other people through a screen is different than meeting in real life. When things begin to go back to the way things were, give yourself the opportunity to try and connect with that person in real life. At the very least, you'll always have your quarantine bae love story.
---
Lumi Park is a writer, foodie, and Capricorn, from the cornfields of Ohio. He once won a NYC bartending award, a Brooklyn-wide comic book Trivia Bowl, and went to nationals two years in a year for the sport of jump roping. He is oddly not competitive.