Dirtiest Places to "Do the Dirty"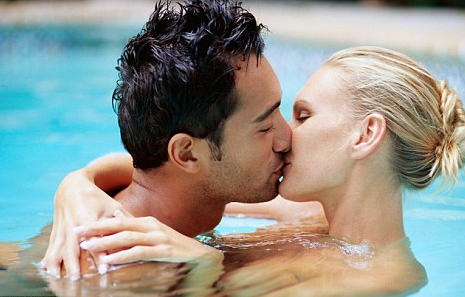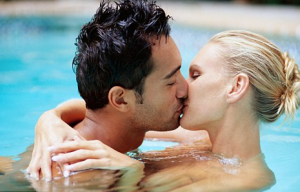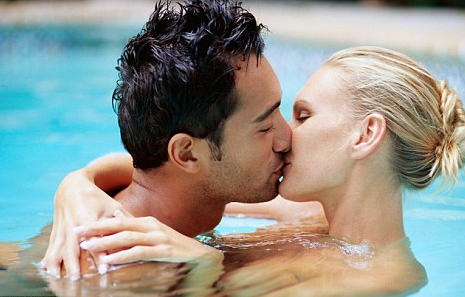 Let's be real– Everyone has a list of things they eventually hope to try in their sex life. One could even call it a sexual bucket list. This list can include anything from toys you want to play with to positions you want to try, even places where you'd like to get down and dirty. And while I'm pro-Carpe Diem and think having a sexual bucket list is about the coolest thing ever, my germaphobic instincts kick in when researching some of the things on my own list. Of course, having fun is important, but safety and health come first.  It's important to be aware of the risks being taken when having sex in places that may not be as clean or sanitary as your bed is. I've put together a list of locations I think should be blacklisted from sexy time .*Sigh* no matter how fun they may be.
The Airplane Bathroom
Everyone has wanted to join the mile high club at one point or another and while it sounds glamorous and adventurous, it can come with adverse consequences. According to a recent article from Men's Health, seventy-five or more people use a single restroom on a plane before it gets cleaned and not many are washing their hands effectively. Do you want to get down and dirty in a place that's already downright dirty? I know sneaky sex is always a turn on, but mixing turbulence and a breeding ground for germs, is a little too risky for my taste.
The Public Pool
Every time I think of sex in a public pool I think of all the little kids with sticky fingers, snot noses, and diapers loaded. The fantasy may be alive and well but it's far from sanitary – according to research from medicaldaily.com, each swimmer contributes half a gram of their own bacteria to the pool water – all within the first 15 minutes of swimming – that includes everything from waste bacteria, E.coli, respiratory water illnesses to more serious things like giardia. Plus, you don't want to be that person that got kicked out of the pool because little Tommy saw you being inappropriate with your friend – this is a family environment.
The Club
Picture this– it's Saturday morning around 1:00 a.m., you're on stage dancing with your friends overlooking a 200 person crowd when out of the corner of your eye you see a couple all but fornicating on the dance floor. I get it, you're spontaneous, you're in the moment – we've all been there. Just keep in mind that every single object in the club has been touched by and sweated on by thousands of people. No, thank you.
The Beach
This has been on my bucket list for as long as I can remember. The thought alone is so romantic and intimate: the sound of the ocean and the salty breeze. It's perfect – until you realize the sand is filled with more than just sand crabs. Multiple articles have stated that the bacteria found in sand could lead to diseases like typhoid fever, hepatitis A and dysentery. So instead of having sex on the beach, just have a Pina Colada and use your imagination – a lot less risky, I promise.
The Gym 
Where is a more perfect place to sweat, get your heart racing and adrenaline pumping than the gym? Well, whether it's the steam room, sauna or the locker room – a place that's as warm and moist as a gym is more than likely to be a hive for bacteria. According to an article from Men's Health, everything from MRSA, staph, strep, norovirus and ringworm have been found inside gym surfaces. There have been many opportunities for this to be checked off my bucket list and I've pulled back for a number of reasons: you may be a gym bug, but you don't want to catch one.
So what's the point? The point is, we're no longer thrill-seeking teenagers, at least not most of us – even spontaneity has to have some kind of safety precautions because honestly, it's the smart thing to do. You don't want to put your health in jeopardy just for a good time, so be smart about where you're being freaky.