Doctor's Orders: Kegels for the Prostate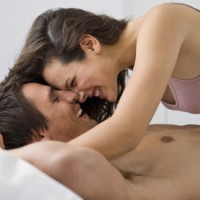 "The only time a man ever hears about Kegels is when he has prostate cancer."
—"G," 50 years old, prostate cancer victim and friend
Prostate cancer is the single most common cancer in men; and, the second deadliest, behind lung.  According to the National Cancer Institute, it is estimated that 241,740 men will be diagnosed with prostate cancer and 28,170 men will die of prostate cancer in 2012.
Based on 2007-2009 rates, 1 in 6 men born today will be diagnosed with prostate cancer in their lifetime.  So either you, or someone close to you will probably be affected.
Kegel exercises are recommended by doctors (and by Emily in her iphone app Kegel Camp) before and after prostate cancer surgery in order to strengthen the pelvic floor muscles.   Pubococcygeus (PC) muscles; can be weakened due to an enlarged prostate, prostatitis, a radical prostatectomy, or radiation therapy for prostate cancer.  If left unattended, weak PC muscles lead to incontinence.  Kegel exercises for men can help prevent, treat or delay this symptom.
Unfortunately  "G" refused to follow doctor's orders regarding Kegels, suffering incontinence for over a year.  This meant regular drug store runs filling up carts with adult male diapers.  Emasculation at its best. He did start taking a few minutes a day to practice Kegels; and received continence back.  Now he's trying out natural pill Forta  to help with erections.
Cancer recovery aside, regular PC workouts, allow for better sex.  Strong PC muscles provide more control over the flow of semen, helps the firmness of penis during erection and the shooting power of an ejaculation.
With or without cancer Kegels for men should come into play.
Exercises can be done discreetly just about anytime —sitting on the couch or driving a car. Before starting Kegels, find out how to locate the correct muscles and understand the proper technique.
Kegel Camp by Sex with Emily is a great way to start.