Election Victory: Same Sex Marriage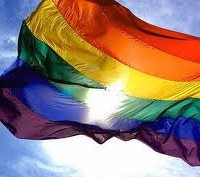 After voters turned down gay marriage rights at the polls dozens of times in the past, they passed in two states, Maryland and Maine, this past Election Day.  Same-sex couples can now marry in both states.
Results in Maryland and Maine reflect a shift in social attitudes toward same-sex marriage that has occurred over the past decade.  According to a Polling Director at CNN, "In 1998, a majority believed that someone who is gay or lesbian could change their sexual orientation if they choose to do so. Today, only a third feel that way." National surveys show a majority of Americans now approving of marriages between two men or two women.  Fifty-four percent of Americans now say that marriages between gay and lesbian couples should be recognized as valid by law, with 42% opposed.
Maine should begin granting marriage licenses to same-sex couples in mid-December, according to same-sex marriage supporters. A similar ballot measure in Washington state is pending. And in Minnesota, voters rejected a measure that would have banned same-sex marriage.
In other wins for LBGT community, President Obama became the first president to openly support same-sex marriage and get re-elected; and, Wisconsin elected America's first openly lesbian senator, Democrat Tammy Baldwin.