Emily Morse Ranks #1 Sex and Dating Expert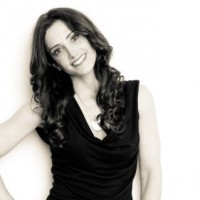 Last week Mashable, a news website and blog focusing on social media news, mobile, entertainment, and technology came out with a list of the web's most interesting sex and dating experts who are defining sex in the digital era.   Emily Morse ranked #1 as the  "Top Sex and Dating Expert to Follow on Twitter." 
Described as "hilarious and relatable" Emily was listed along with other notables including veteran sex expert Dr. Ruth Westheimer.  Emily recently came head-to-head with Dr. Ruth with on the Dr. Drew show this past August.  At 84 years old, "Dr. Ruth" ranks #8  on Mashable's list.   Dan Savage, a Berkley area favorite, came out #10 in the rankings.  He is the author of relationship and sex advice column Savage Love and is known for standing up for LBGT rights and challenging Rick Santorum's views on homosexuality.
With a reported 50+ million monthly pageviews and an Alexa ranking under 300, Mashable ranks as one of the world's largest websites. Time noted Mashable as one of the 25 best blogs in 2009 and it has been described as "one stop shop" for social media.
Let's keep up the good work Emily!
Follow Emily–
Twitter: @SexWithEmily
Facebook:  http://www.facebook.com/sexwithemily
YouTube:  http://www.youtube.com/user/SexWithEmily
Emily's mobile apps:  Sex Drive and Kegel Camp