Emily's Sex Drive App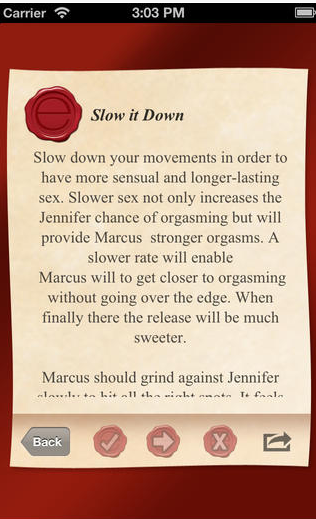 Emily's  Sex Drive iPhone App is a fun and sexy way to explore and expand your relationship. Each day, you'll receive a proposition from Emily for you and your partner to open and share.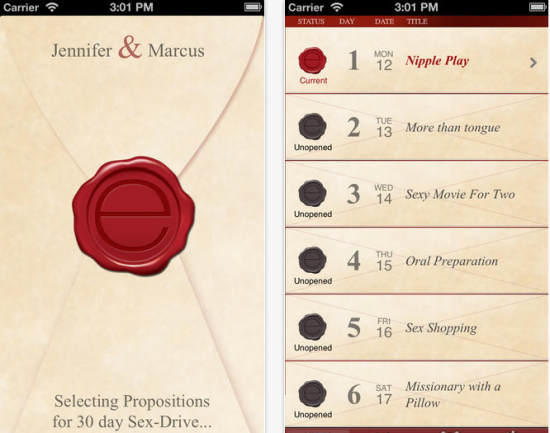 Emily's Sex Drive customizes sex tips and propositions to you and your partner's particular needs and comfort levels. First, enter you and your partner's name and gender. Emily specializes tips for LGBT couples.
Then decide how vanilla or spicy you want the propositions. Emily asks you a series of questions to decide what kind of tips and ideas will be perfect for you and your partner.  You set your own level of intensity during the setup process, from mellow to "Hello!"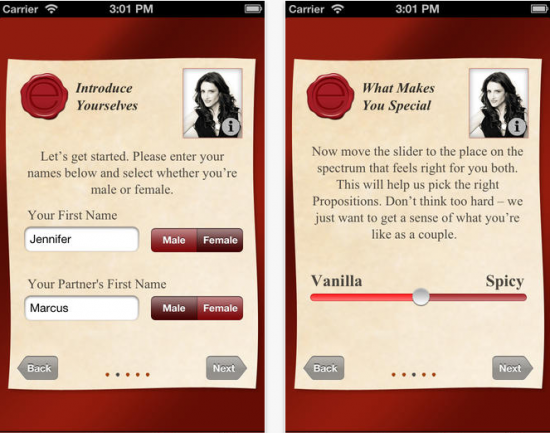 Then you will receive sexy ideas for you and your to try. Couples can decide if they want to see the whole itinerary ahead of time, or be surprised with a new proposition each day. Reminders can also be provided for daily assignment . Users can share propositions with their partner via email or text. Emily keeps score and lets you know how you're doing.