A Family Man's Epic Jerk-Off Journey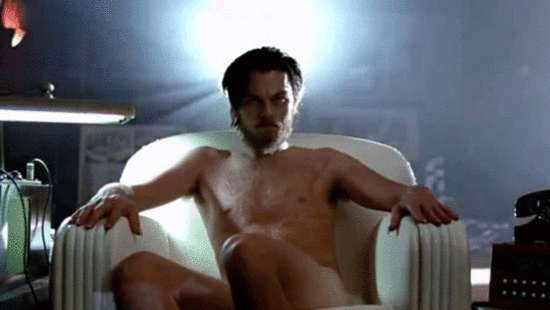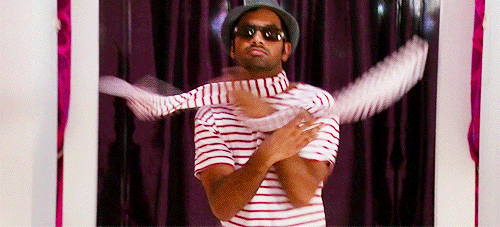 From day one as an only child, it was all about ME: my toys, my clothes, my world and ultimately my body. When puberty hit, it became all about ME time; a contemplation and reflection space with a piece of equipment that I suddenly understood after discovering a missing chapter in its user's manual. An interlude to explore and indulge in any and every twist and turn of a sexual fantasy world that was vertically and horizontally expanding faster than West LA. Yes, there was a little shame in the 15 seconds after planting my flag at the summit, but by and large I felt entitled to this pursuit in the same way many feel about firearms and pedestrian right-of-ways. "I'm doing this and it's gonna get done. Try and stop me."
Outwardly however, it was all about parental evasion. I got that sense when the too-little-too-late, Old Testament inspired sex talk concluded with, "…and whatever you do, don't spill your seed." Too bad my spills were of British Petroleum proportions at this point.
Still, finding time and space for any type of ambitious self-discovery expedition was a challenge. I could never be accused of having idle hands with all of the sports and after school activities I was enrolled in. It was a perpetual grapple for ME time.
This battle continued into college where roommates played the spoiler. And instead of some sort of original sin, jerking off was for guys who couldn't get laid. This was silly, especially if you found self-pleasure to be more efficient, even though slightly less satisfying than a drunken tryst. Certainly less embarrassing the morning after.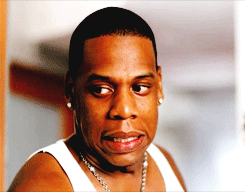 Any and all residual guilt over preferring ME time over WE time evaporated when I walked in on my roomie in the midst of his own solitary slog. Our eyes locked for a second, then horror, more guilt and ultimate acceptance. In that pinnacle moment of grace, I realized that everyone just wanted their own space for THEIR time.
This collective desperation was reinforced when I later moved to the big city. More roommates, more evasion tactics. But the big bad metropolis understood. They created sanctuaries for guys like me that offered the chance to masturbate publicly, in private. And it was a voyeuristic utopia until I slipped in someone else's peep show spunk. Something had to give. I needed a ME place.
When the door closed behind me after the lease signing, I had finally made it. ME time! And it was all mine on a Wednesday night, Monday afternoon and every morning. Not only could I call 900-numbers (it was a different time, people) and speak above a whisper, I could literally fall asleep with my dick in one hand, a bottle of lube in the other, a money-shot looping in the background and there was no one to tell me I couldn't have my dessert first. No one busting in and yelling "Hand check!" Heck, I could even regain consciousness and pick up where I left off.
Just as I was putting the finishing touches on the temple of ME, my Fortress of Solitude was compromised by the L-word. As in live-in girlfriend.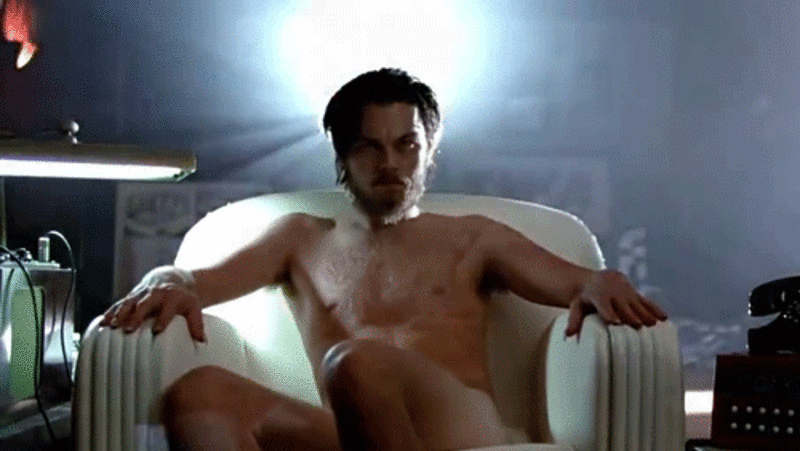 Here's the part where you no doubt say, "Cody, bro, you have a live-in girlfriend. You can have sex whenever you want it." Even if this were true, (which I assure you, it is most certainly its own trilogy-worthy fantasy), you have not been paying attention—not to this article, and certainly not to broader societal norms.
We live in an age of post-sexual liberation where any expert will be the first to tell you of the importance of developing your own sexual fantasies and relationship with yourSELF. That's right, it all comes back to ME time. So whether I had a nymphomaniac live-in girlfriend or not, I still need ME space. Luckily, my girlfriend didn't even want to try to take on my voracious appetite for SELF and I was granted my very own pasture to graze. I carved out a room in our living space I called my study and she dubbed as my Masturbatorium. How could marriage not be imminent?
And then came the double red line on a stick one November morning. It was no longer about ME. The erosion began with the conversion of the Masturbatorium into a nursery, and eventually culminated when the crib was dismantled and a twin-bed assembled in its place. The little one no longer needed help getting up and out of bed. She controlled the mornings now, as well as the late evenings (and everything in between for that matter). Porn on the big screen? Gone. Afternoon delight during nap time? Dead. Late night romps with the door un-barricaded? Don't even.
So, in this day and age of anytime-access to Mama and Papa's business, solo stimuli must be accessible and discreet. No longer stuffed under the mattress or sleeved in unlabeled VHS boxes, it now resides in a virtual lockbox, behind a password protected server, embedded in layers of folders named TXYDDOy, PM49IIN, IGYT3882 and such. ME time takes Forests Gump's box of chocolate serendipity to a new level: whatever you get, you'd better be in the mood for. (Lucky for me, anything I've ever downloaded will make me hard by the 45 second mark.)
These days, OUR time requires planning and occurs during "safe zones," when the little one is off-site. School is the safest bet, as it has a specific end time. Playdates, not so much—their parents can reach their limit at any point and you are a Ding-Dong-Ditch away from having your precious walk through the front door and fix eyes upon an act that, if you're doing it right, would endow one lucky therapist a good decade's worth of one-hour weeklies.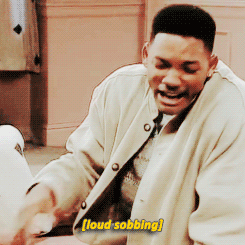 Oh, and don't think that your parents have sailed off into the West Palm Beach sunset. I was taken right back to my mattress humping days when my progressive mom in-law joked aloud as we were moving furniture that THIS would be a great place to hide our sex toys. She found out just how right she was when she flipped the not-so-secret-anymore drawer open to find a high-mileage Magic Wand casually lounging about inside.
The lesson in all of this is that our masturbatory paths are circular. The further we progress the more we find we've regressed. Moreover, it's an infinite continuum. As eagerly as we are ducking and diving from our children, they will be from us and their offspring. And so on, and so on.