Fetish Spotlight: Leather & Latex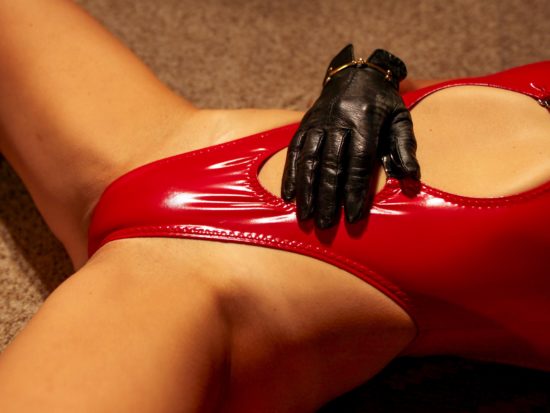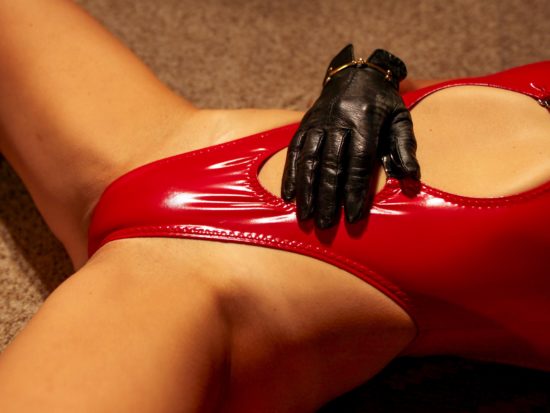 Our sense of touch is a major part of most sexual fetishes and kinks. We're tactile creatures, and a lot of us can't help but be drawn to the smoothness of latex and leather. It's a fetish with widespread appeal and gain more popularity every day. It's sexy, sleek, and incorporates fashion in a way that's utterly fuckable.
Let's break down the love of latex and leather in this fetish spotlight.
I have a friend who loves latex. He is constantly sending me images of women in smooth, tight latex outfits. As much as I love the energy behind his desires, it isn't really my top kink. But the images are sexy and inspiring.
Nevertheless, it's fun to play with these materials! Among fetishes or kinks, these ones have a broad appeal, crossing and combining often with other fetishes.
What is a leather/latex fetish?
It's pretty self-explanatory. This is an attraction to people wearing clothing made of these materials or a fetish for the material itself.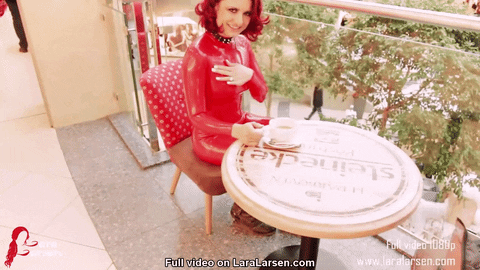 In addition to "fetish fashion", a leather fetish can include anything using leather. This can include bondage, whips, floggers and other BDSM implements. The fetish can sometimes be combined with BDSM or other kinks and stem from a desire to control an appearance and/or movement. In the case of latex, sometimes the attraction is the tightness and restriction it places on the wearer. My friend (who is a dominant) enjoys both the sexy aesthetic of latex, as well as the constriction it places on his submissives.
How do people participate in this fetish?
Leather
According to Kinkly, leather is among the top five most popular fetishes. People get their kink on by wearing it, finding toys that are made of it, and also using it in their sex play. For example, you might have a strong attraction to leather chaps.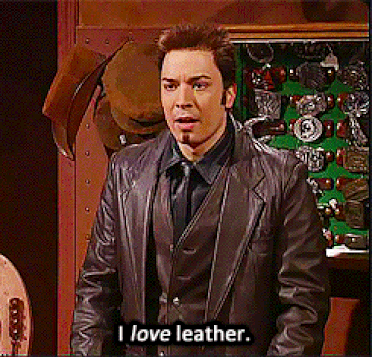 Or, the sight of a curvy body wearing a leather bodice could turn you on. Similarly, many options for bondage include leather products. Belts, straps and other pain play implements are popular as well. Often, the smell and feel of leather is a huge draw and helps put the wearer and/or the observer in a sexy state.
Latex
With latex, you can enjoy the look of latex, the feel of it, or both, and with or without a partner. "The term 'rubberist' can actually apply to anyone who enjoys rubber or latex, whether you're dressing up in it, or feeling another encased in an outfit as a 'rubber partner'. Latex can "intensify touch," so can be useful and a way to not only spice up your bedroom play but also help you explore your body sensations.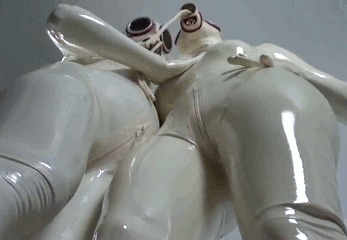 But with latex, there are some pitfalls to avoid. Latex really grabs the skin, so putting on latex is a learned skill. In addition, some people have latex allergies, so you should watch out for that.
Are you into leather/latex?
As with any kink or fetish, testing your curiosity by just dipping your toe into it is the way to go. For example, if you find yourself drawn to BDSM porn, pay attention to whether leather plays a role in your attraction. Similarly, if you are drawn to images of latex, try going to a sex store, touch the latex outfits, and see if they excite you.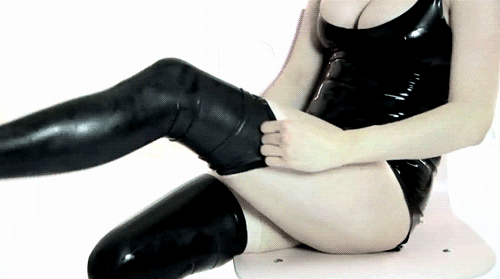 If you want your partner to try on some leather or latex, make sure you check in with them to gauge their interest. If they aren't used to hard core kink play, don't just blurt out your most intense fantasies or show them hard core images. It could backfire and scare them or turn them off. Start by taking them shopping and/or going to a leather store and feeling different types of materials, including faux leather. If you want to combine leather with a gift of lingerie, that is another way to incorporate it in your play partner's fantasies.
If you want to search for others who have an interest in leather/latex or have these fetishes, you can try online sites like Fetlife. There are usually communities on there designated by kinks or fetishes.
***
As always, communicate your desires openly and with tact. You never know – you could be talking to your "latex soulmate"!
---
Emily Anne is a bestselling author, sex coach and educator, who specializes in helping people expand their sexual horizons through BDSM and kink. When she's not obsessively talking about sex, she's hiking through the Hollywood Hills. Get some sexy education on her Instagram feed!