Finding Black Self Love During A Revolution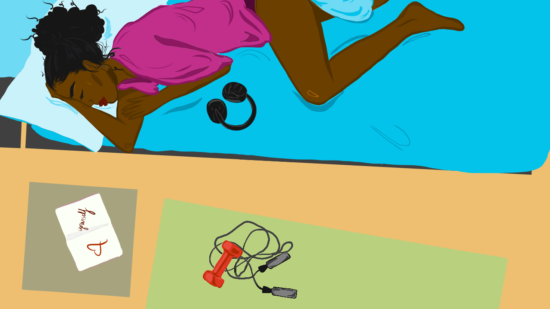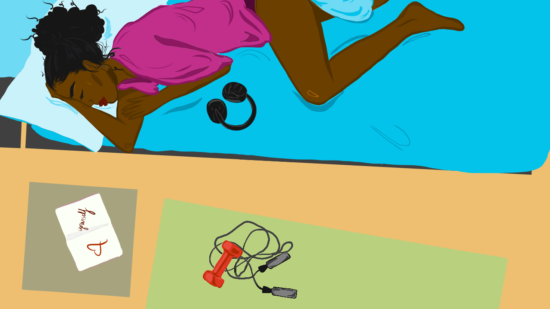 What is Black self love? To put it simply, it is a regard for one's self love and self being through the Black gaze. With commitments like work and school, nourishing your body and mind can be put to the wayside.
Black self love and Black self acceptance are more important than ever. In light of recent events, it's important for Black people to practice self love.
Here are some ways to find Black self love during a revolution.
Listen to Your Body
Listen to your body to better understand what you need. Having a healthy body is an essential part of learning to love yourself. Eating a healthy diet, exercising regularly, and having sex are all ways to make yourself feel loved. Nourish your body by taking part in physical activity. Reduce stress by exercising daily at the same time.
As for sex, virtual sex and masturbation are both great ways to show yourself more compassion. But there's no one right way to activate your body for self love. Do what works best for you, and will contribute most to your overall happiness.
Create a self love ritual
Think of a few things that make you feel at ease. Incorporate these things into your daily routine. Find a time during the day where you step away from your work, turn off the news, and put away your phone. Take time to be with yourself, whether it be to meditate, take a hot bath, or masturbate. Get lost in an activity outside of the chaos of living right now. Do it the same time every day so that it becomes an event that you look forward to.
If you need help deciding on ways to ritualize, here are a couple suggestions:
Make a "What's Working For Me" List
Real Black self love comes from self acceptance. A part of accepting yourself is acknowledging what you have that is great. Make a "what's working for me" list that highlights all of the positivity in your life.
Use Self Talk and Affirmations
Self talk is a powerful way to practice Black self love. Begin your day with positive affirmations in the mirror. List your core feelings every morning, and track how they change throughout the week. Remind yourself that you are strong, and that no matter what comes your way you will be okay.
Introspection
Note why Black self love is important. Recognize why you are deciding to practice Black self love. Accept that it is a process, and that it will take time to understand why you love yourself.
Maybe you wronged a friend or former partner. Regardless of what happened, consciously make the decision to forgive yourself. Holding on to mistakes of the past will only weigh you down, and keep you from developing as a whole person.
It will be difficult to love yourself when you believe the world is out to get you. Let go of your victim mentality, and reclaim your power. Stop pointing fingers and blaming other people for your problems or circumstances. Take responsibility for yourself to fully accept and love who you have become.
Extrospection
Let go of any negative influences or ideas. In relationships, friendships, work or school. Anything that isn't serving you in a positive way should be taken out of your life. Let go of all of the things that are holding you back. Sometimes this can lead to feeling lonely, but that feeling will pass. Destructive habits and toxic people have to let go in order to find self love.
Listen to yourself, and recognize when a boundary needs to be set. Protect yourself and your value by setting healthy boundaries. If an interaction does feel right, then it's likely a boundary needs to be set. Setting boundaries is an important part of Black self love because Black people may need even more time to themselves considering the recent deaths of black people.
Show yourself that you love yourself by creating daily acts of Black self love. Engage in daily acts of self love that leave you feeling regenerated and energized. Acts of love are especially important right now for Black people to serve as a distraction from the news, television, and social media. Acts of love can come in many ways—from making the folds of pie crust to wrapping your hair in natural tendrils.
Return to Your Roots
Acceptance is a huge part of finding self love. It is important to understand and accept Black culture in order to find Black self love. It's important to appreciate Black culture through literature, oral tradition, food, music, television, and film. Revisit groundbreaking Black films and television series. Follow race related podcasts like Codeswitch by NPR, Floodlines by The Atlantic, and 1619 by The New York Times. Embrace the music and media coming out of this revolution, and appreciate being alive to see it.
---
Maya Richard-Craven is an American journalist. She attended the University of Southern California, where she studied English. Her work has appeared in British Vogue, ELLE Magazine, Grazia, The Hollywood Reporter, and Teen Vogue. She currently resides in Pasadena, CA.