Finding Love In Spring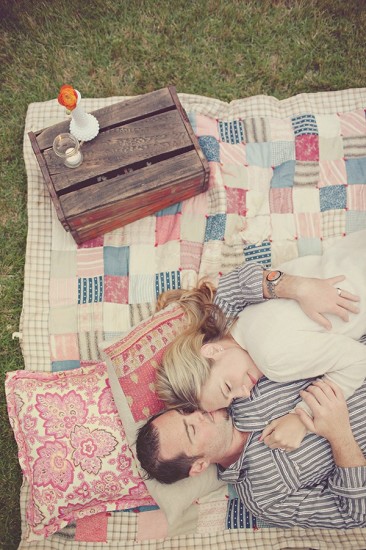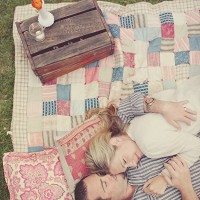 Spring: a time for rebirth and finding love. The sun is shining, the flowers are blooming, and you should be going at it like a bunny rabbit on its birthday..
If you're not already wading through rainbows and riding unicorns through fantasyland, it's time to break away from old habits that are breaking you down. Hibernation is over! Get out there and show everyone what you've got!
Here are three ways to let the world know you are looking for new love:
1.  Stop Calling, Texting, and Stalking Your Ex on Facebook
It's time for Spring Cleaning: Block your ex on Facebook, delete their number, and do everything else you need to do to put an end to a relationship that's long over. If you want to find new love, you need to focus on the present, not the past, and let your old love go. Instead of trying to rework a relationship that didn't work, focus your energy on something new with infinite potential.
2.  Start Online Dating or Makeover Your Online Dating Profile
If you haven't joined OkCupid, Match, or Tindr, it's time to check it out. These days about a fourth of single Americans meet their partner through an online dating site or applications. That means more people meet online than through church, work, bars, and school.
Have a friend look over your profile and give you honest feedback. Is the mirror pic showing off your glistening abs from five years ago really going to help you find a good date?
If you're already on a dating site and haven't had much luck, have friends of the opposite sex help you figure out what you need to change. Women respond more to funny guys than pretentious guys. Be genuine and watch you'll see your responses grow.
3.  Get a Scent
There are so many new scents in the air in springtime. It's a perfect time to add your own new, bold scent.
For Men: The Max Attract Pheromone Cologne is infused with pheromones which are chemical substances with a subtle scent that attract potential mates.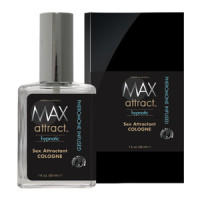 Scent is one of the strongest of the five senses and is very important in sexual attraction. Women notice a guy's scent from across the room, and if they like what they smell they will be compelled to move closer. Max Attract is a rugged, masculine scent that creates the smell of sexual energy while including your own natural pheromone scent shine through.
For Women: A fresh, floral scent is great for spring. The Wanna Be Sexy Flirting Body Mist is the perfect way to get a man's attention. It comes in two sexy, springtime fragrances: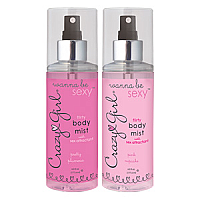 Pretty Plumeria and Pink Cupcake. Pink Cupcake is a sweet, soft scent with a refreshing mix of vanilla musk and light fresh berries. Pretty Plumeria is an awakening, floral scent with an infusion of tropical fern and island breeze. Both fragrances are pheromone-infused and will definitely get the attention of the opposite sex. Pheromone-infused products have proven ability to boost your attraction, especially in springtime.
It's actually been proven that many people start new relationships in the Spring. According to a Facebook study, April 1st is the fifth biggest day for an increase in relationships- no April fools!
Perhaps online dating is working for people who signed up in January in February, or more people are getting out of the house, or others are inspired by New Years and Valentine's Day. Perhaps the heightened levels of serotonin from the spring sunshine are inspiring people to get together. The only thing for certain is that love- and pheromones- are in the air.
Can't get enough #SexWithEmily?
Subscribe on iTunes and never miss your bi-weekly#Sex Ed…
http://ow.ly/xf9Ty #Podcast