First Date Mistakes: Don't Talk About These 4 Things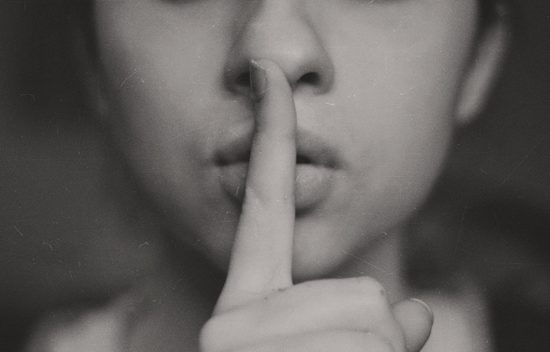 First dates can be awkward, or really great!
Avoid first date mistakes by NOT talking about these 4 things on your next first date…
I know, first dates can really suck. We've all been there.
You have to hang out with someone who you probably don't know that well and aren't even sure you like yet.
Maybe you met them drunk at a party and don't even remember what they look like. All you remember is telling all your friends, "I'm going to marry Ryan." You probably aren't going to marry Ryan. But when he calls you Sunday morning for a coffee date, you will be there no matter how harrowing your hang-over is.
But dating isn't all bad. It gives you a chance to tell all your best stories that your friends can't stand hearing anymore. If for some crazy reason you do not love talking about yourself, then ask the person a lot of questions. They will amuse themselves with their own conversational skills and probably think the date is going reasonably well.
That is of course if you avoid these four first date mistakes!
1. Talking about your ex
If you talk shit on them, it shows you might not be over them, and that you talk unkindly about people when they aren't around. Not a cute first date move. But, if you talk about how awesome they are, it gives the impression you're not over them.
You probably can't talk in a neutral way about your ex, so don't try. The last thing your potential love interest wants to hear about is your previous relationships. Leave the past in the past, where it belongs. Instead, be present for your date and enjoy getting to know a new person. If you're still sweating your ex, you might need a little more time to grieve before dating again, and that's okay. Take all the time you need.
2. Water Cooler Talk
It's totally fine to talk about what you do for work, but do not go on a rant about the new paper they switched to, or vent about how much you hate your boss. That's what your co-workers are for. Keep the details of your work to a minimum. Stick to what inspires and motivates you about your work, and where you want to go in life.
Even if your date seems interested in the launch campaign for the deodorant you're selling, they're probably just being polite. That kind of conversation isn't bonding. Instead, ask them what they find interesting about their work. Just give them a slice of what you're about and then leave some mystery.
3. Using pet names.
Don't "babe," "baby," "honey," "sweetie" anyone too soon. This is the first date. You are not in a relationship so don't act like you are. This also isn't a good time to plan hypothetical weddings or pick out baby names. Keep it light and live in the present with them.
Now, this doesn't mean that you have to keep your romantic aspirations to yourself forever. It's good and healthy to talk about what you're looking for out of a partner. However, you don't have to talk about long term stuff on the very first date. Keep it simple and just mention what you're looking for out of your dating experience.
If you just want casual fun, communicate that so everyone is on the same page. If you're looking for something more serious, you can mention that casually. No need to go busting out the wedding binder over first drinks.
4. Should you talk about sex on your first date?
This is a tricky one, and is ultimately down to your personal preference and goals. If you're just looking for casual sex, it's probably a good idea to bring that up early on. You don't want to waste someone's time if that's not what they want too.
However, if you're looking for a long-term commitment, you might want to keep the sex talk to a minimum on a first date. Go with the flow but keep it light. Playful and flirty is fun, but busting out a big bag of sex toys in a coffee shop might throw a few people off. But hey, maybe that would win the heart of your perfect soulmate! Do what feels authentic for you, so you can find someone on the same page as you.
***
We hope you enjoyed these tips for a successful first date. Got any great first date ideas? Let us know, we'd love to hear them!