Fleshlight: The Lone Wolf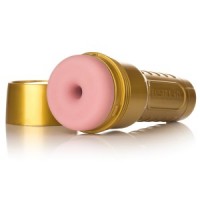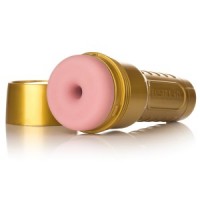 For years women have been masters of the sex toy. We were even given them by male doctors who diagnosed us as delirious. But man have been at a loss with nothing but a gym sock and and their hands to please them.
That's why it's always been surprising when my guy friends are reluctant to try the best selling sex toy for men in an age where the adult toy industry and is booming. I'm not surprised by the overly inflated egos of some of the overly-inflated muscle heads I know. They regard a sex toy for a guy to be like a band-aid rather than an accessory. It's always amusing though, the responses I get when they report back after giving the infamous sex toy, Fleshlight, a whirl. Bashful, they come back to me, to thank me properly for the gift because they hadn't appreciated it when first received.
The most popular sex toy out there for men is also helping men achieve and master extended pleasure in the bedroom for both them and their lover. Stamina training units have been designed with prolonged sex play in mind. This particular model comes with a shower mount for hands free business. (Finally!)
What happened to my buddies, and what happens to so many men, is that their minds are opened a little wider, they're egos are pushed aside and they last longer in bed. That's why I'm enthusiastic that the listeners of the show getting the chance to explore their bodies and experience the most exquisite of all pleasures in a new way.