The Fun, The Sexy, & The Festive: An Amazon Gift Guide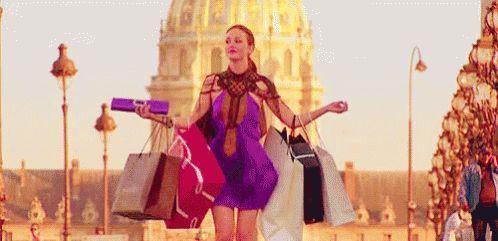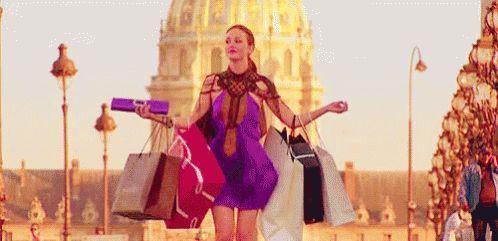 Everyone knows that Amazon is the ultimate one stop shop – with its vast variety and, best of all, no lines. This year, while you sit at home with your computer on your lap sporting your festive pajamas, shopping for sweaters, iPads, and toys, don't forget to get some adult items for you and your lover.
We decided to help you out to find the best gifts from Amazon to spice up your Holidays from sensual to gag.
Silk/Satin Sheets

I know what you're thinking, sheets are worse than getting socks for the holidays. Satin sheets are not like your ordinary run of the mill cotton. Put these on your bed and you're going to want to stay in bed all day and night. As soon as your skin touches the soft, smooth material you can't help but move, slide, and begin feeling yourself. It an instant sexy heightener!
Lust Have Recipes, A Cookbook

Food is a vital part of the holidays that brings loved ones together. Well, this holiday get closer to your favorite cook or foodie with this one-of-a-kind cookbook. It provides mouthwatering recipes to spice up your next meal as well as delicious recipes to heat things up in the bedroom. This holiday season nourish your cravings in your stomach as well as your loins.
Sex Position of the Day Playing Cards

Get your lover these position of the day playing cards to not only change things up for the holidays but for the rest of the year. Play one of the 52 cards each week for the entire year or used them as regular playing cards. Either way these cards are going to make play time that much for tantalizing.
Lush Spa Lover Collection Bath Bombs

Let's be honest, what woman doesn't love a relaxing bath? Get your lovely lady the gift of relaxation while also getting her a little turned on. These bombs are made with all natural, organic, non-GMO, and cruelty free ingredients with delicious scents that are not overpowering. Chocolate Dream, Champagne, Sex on the Beach, Lick Me All Over, Brown Sugar & Fig, and Strawberries & Cream will definitely sooth her skin, relax her body, and get her in the mood for some holiday fun.
Womens Cute Bow Lingerie Set
With this sexy, sleek, and sultry lingerie set you'll make any woman lover swoon. Smooth to the touch material with a fun, yet elegant design, you'll bring back the giddy kid in your partner. So (minimally) wrap yourself up and  literally stick a bow on it.
And, to add a little extra stuffing to your stockings this year:
Holiday Fundies
Who's naughty and who's nice? These one-size-fits-most underwear with, not two, but four leg holes let you get real close this holiday season. Put these in your lover's stocking and find out all the activities you can do together. It'll be a real knee-slapper.
Naughty Soap
Santa wants you to polish your north pole until it shines. This hilarious gag gift is perfect for the naughty man in your life, so make sure he keeps his pole clean. Better yet, jump in the shower with him to give him a hand. Santa's little helper's job is never done!
Merry Dickmas Penis-shaped Lipstick
Yes ladies, this is real lipstick! It is a full-sized penis-shaped lipstick that can come with custom label. You can get just one or all twelve shades to celebrate the twelve days of Christmas. All you have to do is choose your favorite dick ––whoops, I mean lip color!
The Jimmy Jacket Knit Willy Warmer
No more chilly willies! The holidays come with cold weather, so get the Jimmy Jack to keep Jack Frost from giving a nip to his tip. It's one-size-fits-most and comes in a cozy knit material. Prevent his willy from getting frostbitten, cover it with a mitten!
Don Wand Glass Candy Cane Pleasure Wand
I saved the best for last (at least in my opinion). I mean, how can you go wrong with a giant candy cane created to give a someone pleasure? This toy is eleven inches long, one inch in diameter, and made out of smooth glass. This holiday give your partner a little something sweet. And, try putting it in the freezer for a really cold sensation.