The Gay Man's Glossary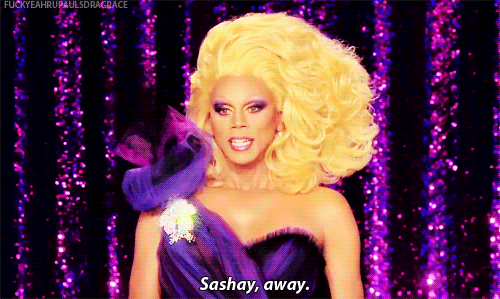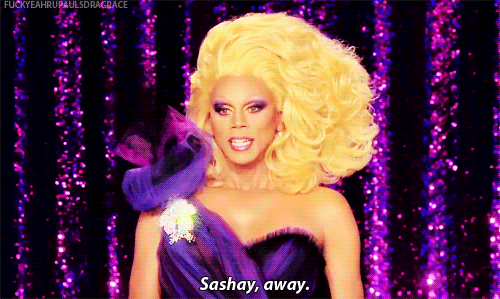 Thanks to the gift to humanity that is Rupaul's Drag Race, the world is now familiar with the terms like "shade," "fish," "read" and "sashay." And it's about time since the LGBT universe has long had a language all its own. This is doubly true when it comes to gay men describing sexual preferences and sexual acts. In fact, there are so many terms that it might seem like your gay bestie is speaking in code. But not to worry, I've compiled some of the best sexual terms used by gay men and their friends to help you describe your own sex life with all the colors of a big gay rainbow!
Bears & Otters & Wolves! Oh My: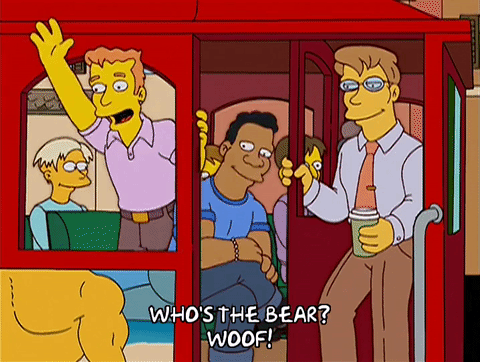 Sure, nearly everybody knows that "bears" are big, hairy, bearded gay men. These big burly hunks have captured our collective hearts so much that even straight reporters are fascinated by them. But what about the other animals we call men?
For starters, "otters" are like bears– still hairy but the skinny version. "Polar bears," as you might have guessed, are older bears who, in my opinion, usually look like a sexy version of Santa. Conversely, a "cub" is the younger version of a bear. However, bear-types are not the only animal phrases used to describe men.
For the men who like to keep fit, the list continues. A "bull" refers to an extremely muscular dude (like The Rock) whose body hair is just as minimal as his muscles are bulky. A "wolf" on the other hand is muscular, but lean and is somewhat hairy. Finally, a "gym bunny" is a gym-obsessed pretty boy who isn't necessarily sporty, while a "gym rat" is maybe over-sculpted and in need of a 12-step program for his exercise addiction.
Assume the Position: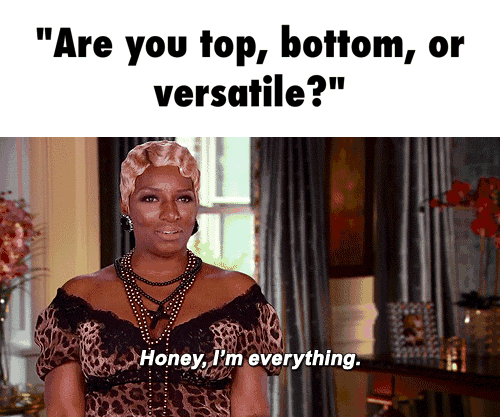 Every gay man and likewise straight woman, gay woman, and probably straight man who actually stop to wonder about these sorts of things, has figured out how they like to have sex. On top or bottom? Usually in the relationship, each partner assume one role. However, there are those who like both, often called "vers" in Grindr Land. While most people think the buck stops there– adding more people and different positions creates a longer list.
For example, "DP" refers to double penetration– meaning two guys entering through the back of another at the same time. Add a couple more men to the end of that train and, according to the treasure trove that is Urban Dictionary, the "gay centipede" is born.
An "Eiffel Tower"  refers to a guy getting it from behind while giving oral to another. The middle man in this international affair is often referred to as a "Lucky Pierre"(in case you're wondering).
The art of hooking up in public restrooms, according to Thought Catalog, is called "cottaging" and folks who enjoy a golden shower are whimsically referred to as "Tinkerbelles." 
There are terms for something more on the mellow side as well. For fans of fellatio, both giving and receiving, "oral" is the simple and direct term (who woulda thunk it?).  If mutual masturbation is what you're after, the universal gay term for this is "J/O." To be even simpler than that, say you're looking for something "vanilla," generally implying no trips to France or rest room pitstops.
As far as a couple terms to avoid, you might want to stay away from "PNP" which stands for party and play, implying you're into tweaked-out sex parties. Likewise, "bareback"should be avoided if you're into safe sex (as you should be) as it means sex without condoms. The bareback accompanying term "breeding" is often used by men seeking other men to, ahem, **leave their deposit in the slot** ahem.
Fetishes, Oddities and Everything Else: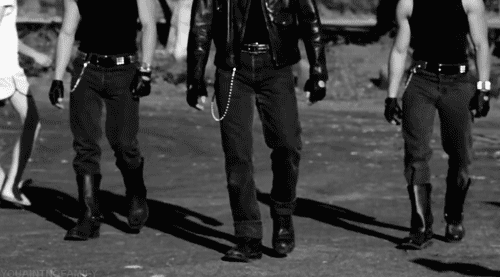 Dig a little deeper online and you'll find a gay term for just about everything. For example, "knitting" in some parts of the big gay world is an adorable code for masturbation. "Tethering", "leather daddy" and "trampling", on the other hand, are used in the gay subculture of bondage and S&M. Looking for a more sporty, less painful way to describe fisting? Try dropping the term "handballing" around the girls the next time you're at brunch and see what kind of reaction you get. It's time these terms came out, and saw the light of day.
***
1930's gay code would call gay sex "lay with the moon" in fear of being found out by the straight world. Thankfully, times have changed and we're moving closer to more accepting and inclusive times. Straight culture is borrowing more and more from gay culture and despite still backwards politicians, we're marching forward together. So step out of the iron closet (a term used to a person who will never come out) and enjoy gay pride or as they used to call it in South Africa, "Doris Day."
Sean Paul Mahoney is a freelance writer, humorist and blogger who lives in Portland, Oregon with his husband and two cats. New work can be found weekly on seanologues.com