Do Geeks Make Better Lovers?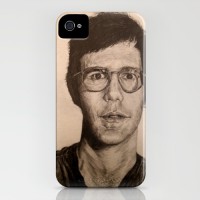 I was having day drinks at Nettie's Crab Shack last weekend when it was about 90 million degrees outside. We decided it was too hot to shop so we stayed hydrated inside.
I looked down and we all had martini's in one hand, and our cells in the other. We were best of girlfriends, not really needing to talk to anyone else, but it seems these days everyone keeps an eye on their phones just in case something happens.
Alyssa picked up her iPhone and said, "This has become the third wheel in our relationship. After we have sex my boyfriend has one hand around me and the other wrapped around his iPhone downloading applications, it's like we're having a menage-a-trois with a smartphone."
But then I read this study that says geeks are best in bed. and decided perhaps there's an upside to dating geeks. Or at least guys who sleep with their phones.