Getting Frisky with What You Have at Home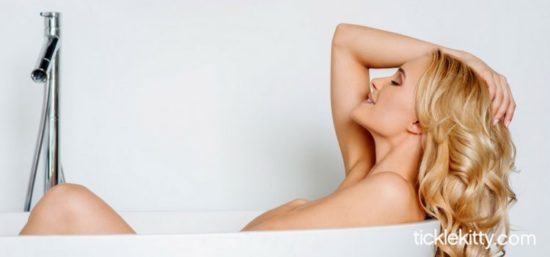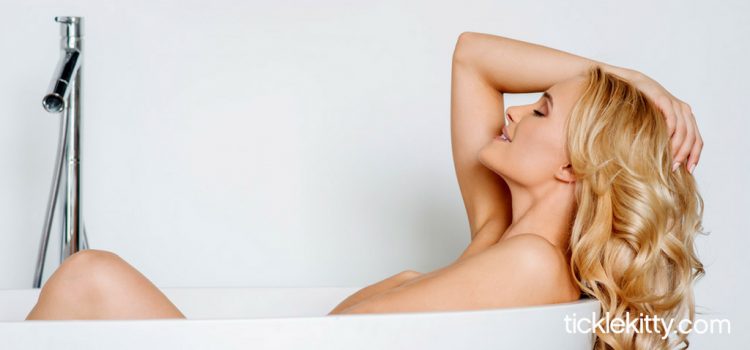 While we love sex toys, not everyone has them at their disposal. What do you do if you're not the proud owner of  a

Magic Wand? Well, all you need is a little imagination, some inspiration, and information.
Fellow sexpert Dr. Sadie Allison and her trusty team at Tickle Kitty provide a few tips to help you get frisky from their

blog.   
Before there were sex toys, there were nothing but everyday items found around the house and Old MacDonald's produce stand—plus lots of people with vivid imaginations. Today, these items still work their magic. The best thing about sex play with ordinary household objects is that you can really go creatively wild. Just make sure to keep in mind a few safety rules: make sure your object is clean before use, you're clean, and you give everything involved a good scrub down afterwards.
Now are you ready to get started?
1. Niagara Falls
Dim the lights. Draw the bath. Light the candles. Pour the wine. Add bubbles. It's your time away from the pressures of daily life. Set the water temperature and flow just the way you like it. Then lay beneath it and let it stream deliciously down on your clitoris. If you've got a suction cup dildo, attach it to the porcelain just under the faucet, and let it penetrate you as the water teases you. Your buoyancy in the water will help you glide it in and out. Use your hands and fingers to caress your beasts, clitoris and other body parts—or get a waterproof vibrating sponge. The vibes are inconspicuous, so the kids will never know!
2. Washday Fun
Do you see laundry day as chore day? If it came with a whopping orgasm, would that change your outlook? Make women have discovered the simplicity of spin-cycle pleasure by sitting on a corner of their washing machine – or dryer – while the machines do the rocking and rolling for you. Next to the wand in your bedside drawer, this may the best source of vibration around your house. Recommended for home use only—hidden cameras in laundromats could make you a star!
Tickle Kitty is an award-winning sex book publisher and online sextoy boutique, founded by Dr. Sadie Allison in 2001. Their Tickle Kitty Blog offers expert sex and relationship advice, toy reviews, 5-minute erotica and more. Follow @ticklekitty @drsadieallison for news and exclusive VIP deals.