Getting Sexually Literate: Spectrophilia, Tentacle Porn & Urethral Play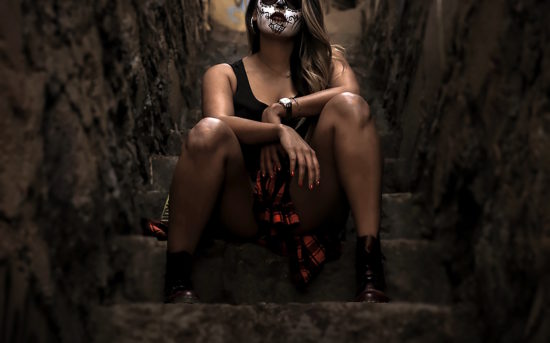 Today's lesson on our Sexual Alphabet exploration gets a little bit spooky – and a little "out there."
We're covering spectrophilia – when ghosts are doing a bit more than just haunting, tantalizing tentacles, and uncover the secrets of urethral play.
S is for Spectrophilia
What happens when Casper the Ghost gets a little too friendly? While many of us are sick of being "ghosted" by the people we date, there are actually people who experience sexual attraction to ghosts. No, I don't mean that guy from the bar that never texted you back, I'm talking actual ghosts. Spirits, ghouls – whatever you'd like to call them. Some folks are keen on having sex with them.
Before you roll your eyes over these "new fangled fetishes," Spectrophilia actually dates back to some pretty ancient folklore. In fact, it's been represented in Arabic, Celtic, Greek, and Hindu cultures. Humans have a long history of being intrigued by mystic, more unusual aspects of sexuality.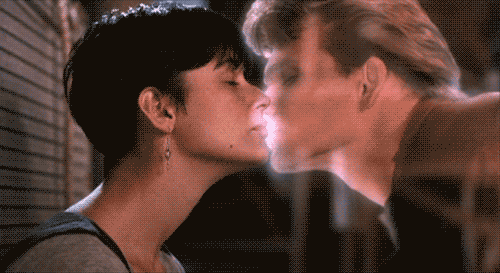 There have long been stories of the Succubus and Incubus, which are spirits (usually evil ones) that take human form in order to have sex with, and ultimately reproduce with – you guessed it – humans!
History aside, reports of Spectral Attraction are on the rise, and some people feel a very real passion for ghosts. Many ghostly desires are for fleeting, middle of the night encounters. Others yearn for a more lasting spectral connection, and some people even feel they have an ongoing romantic relationship with a ghost. It's currently scientifically impossible to prove or disprove these claims, but it's certainly an interesting fetish to learn about.
While sexual attraction to the unusual and raunchy aspects of life (or death) are nothing new, spectrophilia is such an intangible fetish that it's most common sexual outlet is masturbation. While imagination can be a wonderful tool, there is growing content for Spectrophiles on websites like literotica.com and even in some mainstream porn sites, too.
T is for Tentacle porn
If you thought I was out there with ghost sex, buckle up your seatbelt for this next one. Tentacle sex, tentacle porn, tentacle art, tentacle dildos – let's talk tentacles.
Tentacle erotica goes back to 1814 in Japan, with one of the most popular works of erotic tentacle art, "The Dream of the Fisherman's Wife." Over the decades, it has evolved, though, that still remains one of the most famous works to date.
During the following years, its depictions have changed and adapted with the times and sexual trends. It's begun being represented in video as well, through Hentai – Japanese anime pornography. Censorship in Japan was and is still very prevalent, and depictions of sexual encounters using tentacles instead of penises was a clever way to circumvent the strict obscenity laws.
Depictions of tentacle erotica predominantly feature women engaging with octopus-type creatures, and though some do feature men, it's far less common to see. While the works can certainly involve consensual acts, the action usually appears as non-consensual, and is considered (by some) to be part of the appeal.
In some works, the tentacles can also function as appendages for bondage, rendering the victim incapable of escape, and helpless to resist the subsequent aquatic pleasure.
While I think it's extremely important to note that many depictions of tentacle porn may seem reminiscent of BDSM, it is in fact, very different. BDSM always involves two sane, sober, risk-aware, consenting adults, while tentacle porn does not. There are a lot of complicated grey areas here, including fetishizing bestiality, as well as the role of consent in imaginary scenarios. However, most expressions of tentacle fetishism are played out through imagination, hentai pornography, and sex toys – and don't involve any actual animals.
Which leads me to tentacle dildos, a phrase I would never thought to be saying out loud. Multiple times. In one week. To anyone who would listen. This is interesting stuff okay!? My mechanic seemed enthralled.
Okay, back to dildos. There is a burgeoning market for tentacle sex toys, as more people want to explore their sexual fantasies. Bad Dragon makes a beautiful one, where you can customize the size, color, and even firmness!
U is for Urethral play
Urethral play, or urethral sounding, involves inserting a plug or probe, (often referred to in the medical community as a 'sound'), inside the urethra, dilating it. While the main function of the urethra is to pass urine, it is also full of highly-responsive nerve endings, and many people enjoy experiencing the stimulation of them. Urethral play is a very high-risk activity. At Sex With Emily, we don't actively endorse or suggest this. If you'd like to explore it, however, we would like you to have the resources to do so safely.
While anyone with a urethra can enjoy experimenting with penetrating it, there are several important safety aspects to bear in mind. The urethra is made of very delicate tissue, and can be damaged from penetration, so always be very slow and careful. It's very important to only use tools specifically designed for urethral penetration. With stainless steel generally being considered the best and safest material.
Minimizing the risk of infection is extremely important when playing with the urethra. Make sure all instruments are correctly sterilized beforehand, and that your hands and genitals are as clean as possible. It's wise to use surgical gloves as an additional hygiene precaution. Any bacteria introduced into the urethra could potentially cause a urinary tract infection, so take the hygiene measures seriously. In fact, people who are prone to UTIs may want to skip this activity all together.
It is also important to use surgical grade lubricant that has no sugars in the ingredient list, including glycerin. Sugar can cause UTIs and yeast infections, so it's best to keep all sugars away from your genitals, always.
As with any new sexual activity, it's important that you feel comfortable and safe. So, know the potential risks involved. If you'd still like to proceed with urethral sounding, it's a good idea to begin your practice solo. This way, you're comfortable with what aspects you like and dislike before you invite another person to get involved.
***
Whatever your heart and genitals desire, it's so important to enjoy healthy sexual exploration, and it can be a wonderful way to deepen your connection with self, or a partner. Happy exploring kinksters!
We hope you enjoyed this installment of our Sexual Alphabet Exploration. Stay tuned for next week's addition!
Isabella Frappier is an Australian writer, holistic life coach, tarot reader, birth doula, and apothecarist who is currently based in LA. When she's not busy championing her sex positive agenda she… oh wait – she's always busy doing that. You can connect with her at www.isabellafrappier.com or follew her Instagram @bellatookaphoto!