Getting Sexually Literate: Yogic Sexuality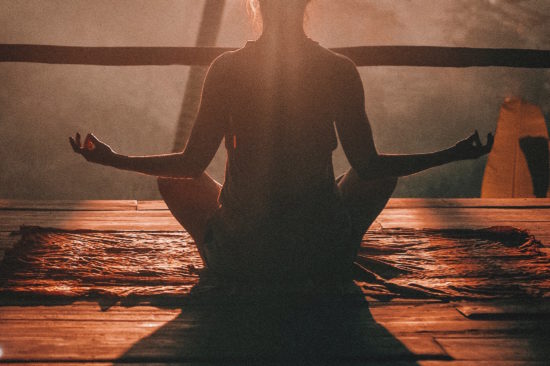 We're nearing the end of our alphabetic journey!
On our penultimate installment of our Sexual Alphabet exploration, we're discovering the mysteries of Yogic Sexuality.
So get ready for some relaxing and sexy information.
Y is for Yogic Sexuality
Do Yogi's have better sex? I actually hate that question, as I think we should aim to remove competition and goals around sex. The question, however, is still an intriguing one. If we define 'good sex' as a consensual, intimate, and pleasurable encounter, then there is certainly some ripe potential for learning how to improve our sex lives through the practices of Yogic Sexuality.
If you've ever attended a yoga class you may be familiar with some of the basic principles, but incase you're not, I'll catch you up to speed. Yoga is a group of physical, mental, and spiritual practices which originated in ancient India, and has been somewhat co-opted for modern western society.
The Fundamentals:
Drishti – Focusing the gaze for concentrated attention.
Mudras – hand gestures that carry specific significance and meaning.
Kriya – a series of postures, breath, and sound that work toward a specific outcome.
Stepping outside of the realms of sexuality for a moment, yoga can be a powerful way to integrate the mind, heart, and body, as well as gain deeper understanding of self. Many people have found yoga to be healing for physical and mental trauma, increased their feelings of self love, as well as felt improved physical vitality and circulation. The beautiful principles of yoga, however, do apply beautifully to sexuality, if you're curious to explore them.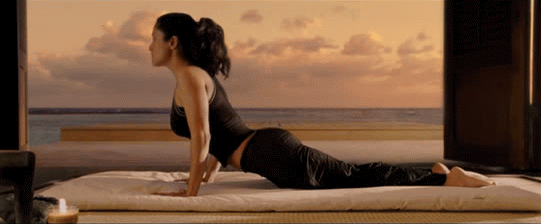 Yoga in the Bedroom
Many people, regardless of gender, report feeling disconnected from their bodies during sex. They feel a struggle to turn their brain off from the mundane during intimacy, experience performance anxiety, and a general lack of connection with their partners. The principles of Yogic Sexuality may actually help to improve these challenges, and at the very least, I hope you'll have some fun exploring them.
There are several different types of yoga, and they have different techniques around their sexual practices, but they each use a combination of breath and movement to create energy in the body, that can be harnessed for increased pleasure and connection. Here are some fun exercises you can try to bring some yogic sexuality into your life:
Drishti
Starting with a solo practice, try bringing a mirror into your bedroom. While sitting comfortably, place it so that you can easily see your own face. Slowly, at your own pace and in your own style, begin pleasuring yourself. Maintain eye contact with yourself through the mirror. Witness, without judgement, the range of facial expressions, or the lack of them. Try to just observe your sexual radiance without putting on a show. Breathe deeply and connect with yourself.
To incorporate a partner, first speak with them beforehand about your desire for some eye gazing, and set your intentions together. Will your session be for some deepened connection between you? How about increased pleasure and sensation? Connect with your lover through their eyes, and when you're feeling tempted to look away, try to resist the urge. The most powerful shifts tend to happen after at least 5 minutes of eye gazing. I highly recommend The Lotus Position for this, which provides some amazing opportunities for eye contact. Also, if the vagina-owner shifts their hips back a little, it may provide some yummy g-spot stimulation.
Mudras
Here is a beautiful Mudra that is said to activate sexual power and pleasure, and is meant to be practiced outside of sexual time. It is discreet enough to be practiced at a desk or on a bus without drawing attention.
Take a deep breath and relax your body and mind. Close both your hands into loose fists in front of you, wrists facing upwards.

Softly open your right fist a little, and place the index finger of your left hand inside the right fist, resting the tip of the left index finger on the thumb cushion of your right hand. The other fingers of the right hand should be gently holding and covering the left index finger, like a lovely hand hug. Your right wrist should be facing upwards, and your left wrist facing downwards.

Move your hands in front of your lower abdomen, and hold the position for 15 minutes. This exercise can be practiced up to three times a day for best results, but once is fine if you don't have the time.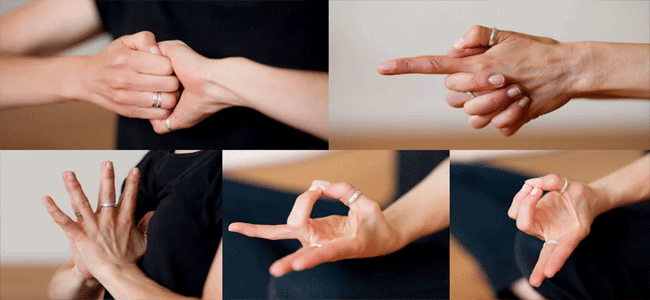 Kriya
This is my favorite way to incorporate Kriya into a sexual experience, and combines some of the skills we have already practiced so far. If with a partner or solo, set your intention for your session beforehand. It can be beautiful to also set the mood with candles, flowers, scented oils, or whatever else your heart (or loins) desire.
When beginning your session, start with eye gazing, either with self or a partner. Speak your intentions in your mind, or out loud. Now connect with your breath, breathing down into your pelvic floor. Relax your PC muscles, relax your whole body, allowing the breath to flow into any areas of tension or stress, softening them. Relax your shoulders, and the space between your eyebrows. This is your time for sensuality and connection, with self, with others, with the universe. At this time, you can begin pleasuring your body, and your partners, too, if you're including others. Allow whatever sounds arise to flow freely from your mouth, and change it up if you'd like to explore with sound. Experiment with higher and lower pitched noises. You might just notice a change to your physical sensations.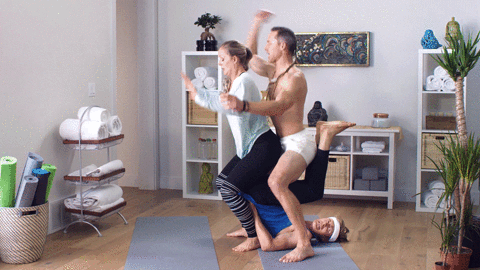 As you feel your body activating, focus your breath on flowing up and down your spine. Breathing in, bring your breath to the top of your head, your crown chakra. Exhale your breath, and hold your PC muscles while you send your energy back down your spine, and when it reaches the base, your sacral chakra, relax your PC muscles. Repeat as many times as you'd like. In fact, you can do this even when you're not having sex – like when you're stuck in traffic!
For a truly electric experience, check out the Apex by Pour Moi for an even better PC muscle workout. It works the muscles out for you, so you can really just focus on your breath.
***
While we certainly can't say for sure if Yoga can improve your sex life, I highly encourage you to explore using eye gazing, breath, and sound, to deepen your connection with your body, your heart, and even a partner.
We hope you enjoyed this installment of our Sexual Alphabet Exploration, stay tuned for next week's addition, which is also our final one!
Isabella Frappier is an Australian writer, holistic life coach, tarot reader, birth doula, and apothecarist who is currently based in LA. When she's not busy championing her sex positive agenda she… oh wait – she's always busy doing that. You can connect with her at www.isabellafrappier.com or follew her Instagram @bellatookaphoto!