Give The Gift of Mutual Masturbation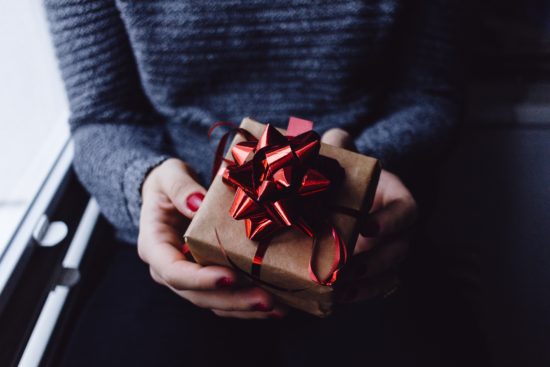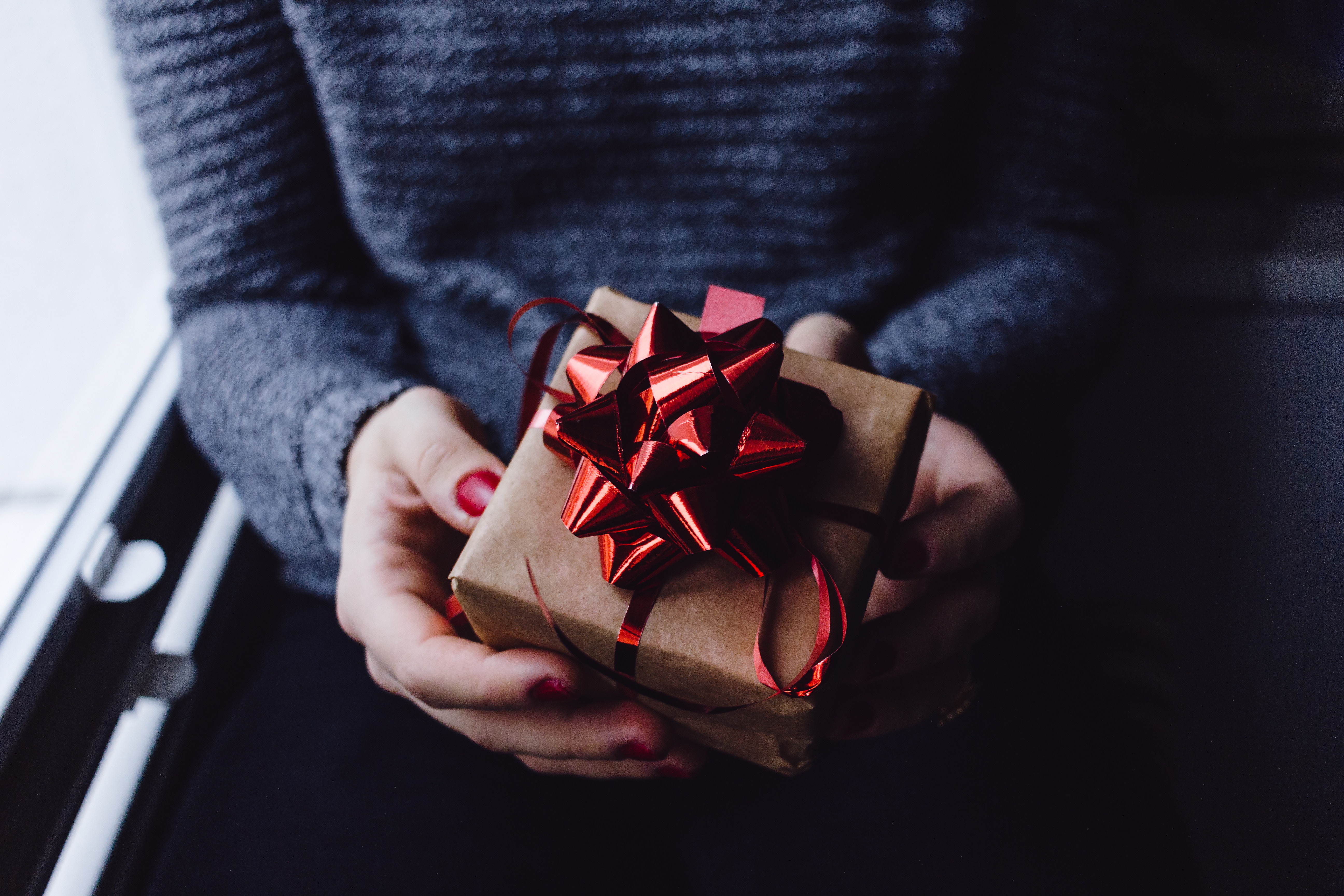 The title of this post is heartfelt, as I feel mutual masturbation is a beautiful gift we can both give and receive from our partners.
Sadly, it's a pretty neglected gift.
I think this is because we figure if we are in the same time zone, we might as well bang…right?
Wrong. If you're not trying mutual masturbation, you're missing out on a lot of fun.
Mutual Masturbation Fundamentals
The "gift" of mutual masturbation (or "MM"- where two people masturbate at the same time) is that you can have your intimacy, and even have your orgasm, all magically without touching the other person. It is like riding a tandem bike, both individually pedaling towards the same goal.
There are many ways to MM: side-by-side in bed, virtual over video chat or phone, or my personal favorite, in a car or in an unusual or public place.
There are many reasons to try MM:
Ramp up foreplay

If you want to be intimate but are not ready to go all the way

If you can't have intercourse (ie, penetrative sex) for health reasons (ie, STI, PCOS, pregnancy, etc.)

Change things up in the bedroom

If you have religious or other reasons for not having sexual intercourse

It is an easier way to have sex in an unusual or public place
How To Get Started
There are several ways to start experimenting with mutual masturbation, depending on your situation. First, you should discuss what you want and what you think would be hot during the MM.
Here are some questions to get you started:
Virtual or in person?

If in person, where do you want to be positioned? On a bed, across the room, etc.

Do you want to look at your partner or is it hotter to only hear the sounds?

Should you try to time your orgasms? Or let each go at their own pace?

How much time have you got? Is this a quickie or a marathon?

Do you want to focus just on MM or are you using it as a lead up to intercourse?

Will there be some roleplay involved?
double the fun with sex toys
You may want to stimulate your erogenous zones with a sex toy or vibrator. I like the magic wand. For female-identifying MM-ers, you may want to use a vibrator on your nipples, breast, and move slowly down to your clit.
Reach it over and place it gently on your partner's erogenous zones as well. Or you can both be using toys on yourselves at the same time. If you like anal play, try putting a butt plug in and using a vibrator lightly on the outside.
Mutual Masturbation for singles
Another fun thing about MM is that it takes no time at all to start, and can even be done safely "virtually" with a relative stranger. No risk of STIs or pregnancy. Just get on your phone and call or FaceTime and get down! (But make sure to protect yourself in other ways, such as protecting your identity and not being recorded unless you'd like to be).
If you are just starting to date someone and you don't want to escalate to sex yet, try MM as sort of… base 3.5. It is a good way to be intimate without going all the way. You might even learn more about what brings your partner pleasure, so that when and if you do have sex, you are ahead of the game.
Mutual Masturbation for couples
If you are already in a relationship, next time you want to have sex, propose some MM with your partner. It can really shake up your bedroom routine. Set the mood, light some candles, and get dirty.
One way to bring it up is to start giving your partner some pleasure (ie, rubbing a clit or giving a hand job) and then stop and say "Ok, you take over while I watch and do the same." I find watching someone else masturbate incredibly erotic, mostly because they know their bodies better than anyone else.
Eye contact can be really sexy and increase your bond. Pay attention to every detail of your partner as they pleasure themselves.
Group Masturbation
I have rarely seen this, but I think it is overlooked. You can start MM in group sex and then start switching around to giving each other pleasure. It's kind of a fun game that warms up the group so that people can ease into touching each other (ie, by touching themselves first).
Mutual Masturbation Troubleshooting
If you are curious to try MM, but you are shy about masturbating in front of someone (like I sometimes am), then I would suggest first trying it out as phone sex. In other words, try just masturbating while on the phone with your partner so that you can only be heard and not seen. Then when you get more comfortable, try lying next to your partner and either ask them to close their eyes or if you are ready, let them watch you!
Don't put pressure on your partner to cum. Remember it is about the journey, not the destination. It usually takes a while for me to cum and most of my male partners cum much faster. It is not a race to the finish line.
If you decide in advance that you want to time the orgasms together, you are going to have to coordinate. Maybe one partner can stop for a little while and play with the other's nipples or whisper compliments and encouragement. Or consider delaying ejaculation to help your timing. You might want to try edging, a form of orgasm denial, or even a climax delay spray. MM is super hot is when you say out loud that you are cumming so that your partner knows.
Outdoor Mutual Masturbation
If you are wanting to do MM in public, make sure there are no children around. Or cops. The excitement of the risk of getting caught is awesome, but you won't think MM is a "gift" it lands you in jail or publicly scorned.
There are slightly less public places you can do MM, such as camping in a tent (pretty handy for when it's cold and you don't want to fully take off your clothes anyway), or in a secluded part of a beach (just not on a windy day), or in a car on your way to work. You can also do it with your partner while on your lunch break – which I think is a lovely way to relax during a workday.
Mutual Masturbation Benefits
What is really cool about MM is that you are getting intimate with yourself and creating your own pleasure while enjoying someone else doing the same. It requires a willingness to own your body and your pleasure and take charge of your orgasms. The beauty of sharing it with another can last long after you cum…
---
Emily Anne is a bestselling author, sex coach and educator, who specializes in helping people expand their sexual horizons through BDSM and kink. When she's not obsessively talking about sex, she's hiking through the Hollywood Hills. Get some sexy education on her Instagram feed!