Gifts for Every Love Language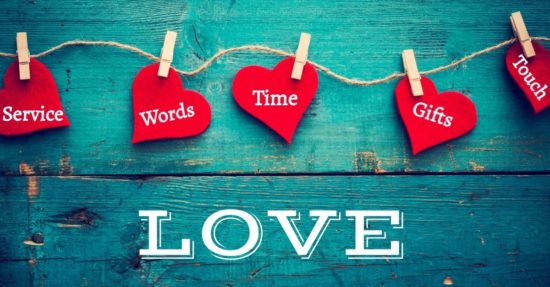 Ahh, the language of love. While some may think there is just one way to speak to someone's heart, the reality is that there are vastly different dialects for romance. You may think you know exactly how to speak your partner's love language, but you might only be fluent in your own. 
If you've never heard of the 5 love languages or aren't quite sure what yours are, I highly recommend taking a quick break from this blog to get some more information and take the quiz yourself here.
You see, the way we show love is often the way we want to receive it, but since there are five different love languages, you and your partner aren't always going to match up. So you may think you're obviously showing your love all the time – you're practically screaming it from the rooftops, but your partner only hears a whisper – or vice versa.
In the spirit of the gift giving season, what better way to pick up what your partner is putting down than getting them a gift that speaks directly to their love language?! With all the added stress this time of year brings, the last thing you want is to give your partner something that falls anything short of a home run. 
Here are some gifts for each and every love language:
RECEIVING GIFTS:
Okay, so if receiving gifts is your partner's love language, you might think you're in the clear with getting them anything. Sorry to burst your ill-informed bubble, but it means you'll have to make this gift extra special.
Get them something they've been pining over for a long time, or the thing that's constantly on their Amazon wishlist. You know, the one that they always look at with a sigh because they don't feel like they have a real reason to treat themselves?
If you really are at a loss, ask their friends and family for recommendations and really try to make the gift meaningful.
So, say they're a beer enthusiast or really into hot sauce, get them a subscription service! If they're into sexy gifts, get them Emily's Box by Good Vibrations or some sexy lingerie from The Enclosed. This way, it's the gift that keeps on giving all year round!
QUALITY TIME:
There's nothing better to your partner than having some uninterrupted time together – no phones, no distractions, just pure quality time. This most likely means the best gifts for them are going to be activity-based, and not materialistic.
Getting your partner a trip somewhere – even if it's somewhere somewhat local and just for a night – they will love you put in the thought of spending some great one-on-one time. Especially, if you have kids – so make sure to book a babysitter, as well.
Now, trips aren't always possible, I get that. If that's the case, get you and your partner a spa day full of pampering activities, or sign both of you up for a cooking class, or a meditation class, something that goes along with your interests. Maybe even do an escape room together. Nothing says quality time quite like being locked in a room with your partner trying to find your way out!
WORDS OF AFFIRMATION:
Your partner loves hearing how much they mean to you, so whatever gift you give, make sure to include a very thoughtfully written card. Really go all out, and tell them all the wonderful things you love about them, how proud they make you, and all the reasons your life is better with them in it.
Here is where some of those DIY skills are going to come in handy. And, don't worry, you don't need to be a Pinterest master, either. Make a scrapbook filled with your favorite memories and on each page, write a little bit about what that moment meant to you. Include some sexy moments in there and write about how hot the sex was and why – it's like your own personal erotica.
If scrapbooking isn't your style, get a mason jar and fill it up with colorful notes so that your partner can take out and read one note a day about how awesome they are. It's like the gift that keeps on giving! You can also put these notes all over your house, so wherever your partner goes, there's a reminder of how much you love them.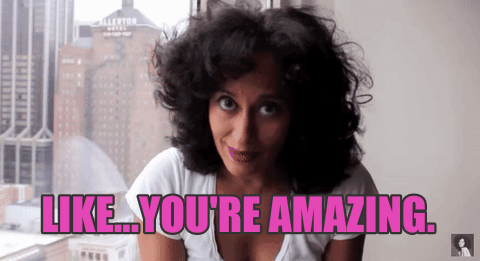 PHYSICAL TOUCH:
Your partner is always wanting to touch you, or you to touch them, they love being comfy and cosy and anything soft is a major plus. This is why anything engaging the senses is going to rock your partner's world in the gift department.
Get you and your partner a couples' massage! That way you can be pampered together, and both feel super relaxed. If you think you've got what it takes, a nice alternative is to give your partner a massage. Now, it won't be the 5 minute rub you give to get them in the mood, this one you'll have to pull out all the stops. Light some scented candles or incense, make the lighting low by throwing a scarf over your lamp, and play some soft, relaxing music. Get some massage oils, like Woo More Play (which doubles as a lube, too *wink), and rub it over your partner's entire body – going from the neck down to the feet. Then, have the massage come to a close with a happy ending they'll be sure not to forget.
If you want to give them something more tangible, a weighted blanket, super soft blankets, or even snuggies can make amazing gifts. Anything that they can use to snuggle up to you will warm their hearts and their toes!
ACTS OF SERVICE:
While it may seem like a small gesture, anytime that you help your partner out around the house or with their to-do lists is almost like an orgasm for them. Think about all the things your partner does that keeps the household or their life in order. If your partner does all the cleaning, hire a cleaning service to come and get the house spotless. Maybe they're the ones that always cook, so make a decadent three course meal for them – and do the dishes afterwards.
Make a book of coupons that they can redeem to help get chores and errands done – and make multiple for the things your partner really needs help on. Hey, slip in some sexy coupons for them – it may just make some initiation easier! Just don't include an expiration date.
***
Whether you're buying for your partner, your best friend, or any person in your life, getting them something that speaks their love language will make it that much more special. So, take some time to think it over, and knock it out of the park this year!
Jamie is the Producer of the Sex With Emily podcast and SiriusXM Radio show. Follow Jamie on Twitter @garbagepailjame and Instagram @jpitythefooo.