To Glove Porn Love…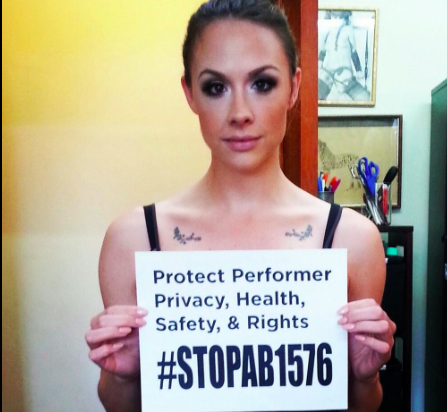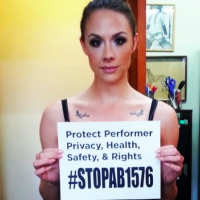 Masturbation Month is here, the birds are chirping, and porn sets everywhere might be stocking up on condoms to prepare for this week's passage of AB 1576 through the California Appropriations Committee.
Haven't heard of AB 1576?
It's the bill that mandates condom use on all adult production's shot in California.
There are two, very legitimate sides to this debate. Karen Tynan, in opposition stated her argument with the declaration that "the cost of this bill is drastically undercalculated" in relation to the high price of preparing new protocols and regulations. She also included the proposal of keeping logs of performer's test as well as unforeseen legal costs as a part of her argument for the expense of the bill.
In a testimony on behalf of the bill, HIV- positive former porn-star Cameron Bay shared her testimony, accounting that "You and the citizens of California are paying for my HIV medication, while producers laugh their way to the bank. Condoms cost 4 cents. HIV medications cost half a million dollars."
The bill has also created a new buzz phrase of "forced consent." There is a lot of controversy between the two sides of what this actually means, but the adult industry interpreted it as meaning adult film stars would be forced into releasing medical records to state officials, which is a violation of their rights.
"Forced consent is not consent," Karen Tynan, adult industry attorney, stated " And the forced consent language is in violation of other health and safety codes and files in the face of our California Constitutional protections for privacy."
We'll have to wait and see what ends up happening with this bill. Nonetheless, the debate itself is interesting and worth paying attention to.