6 Essential Healthy Sex Habits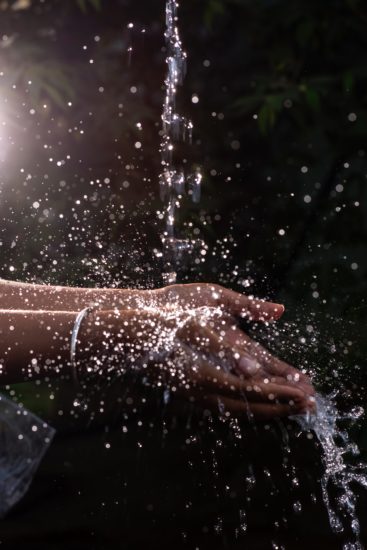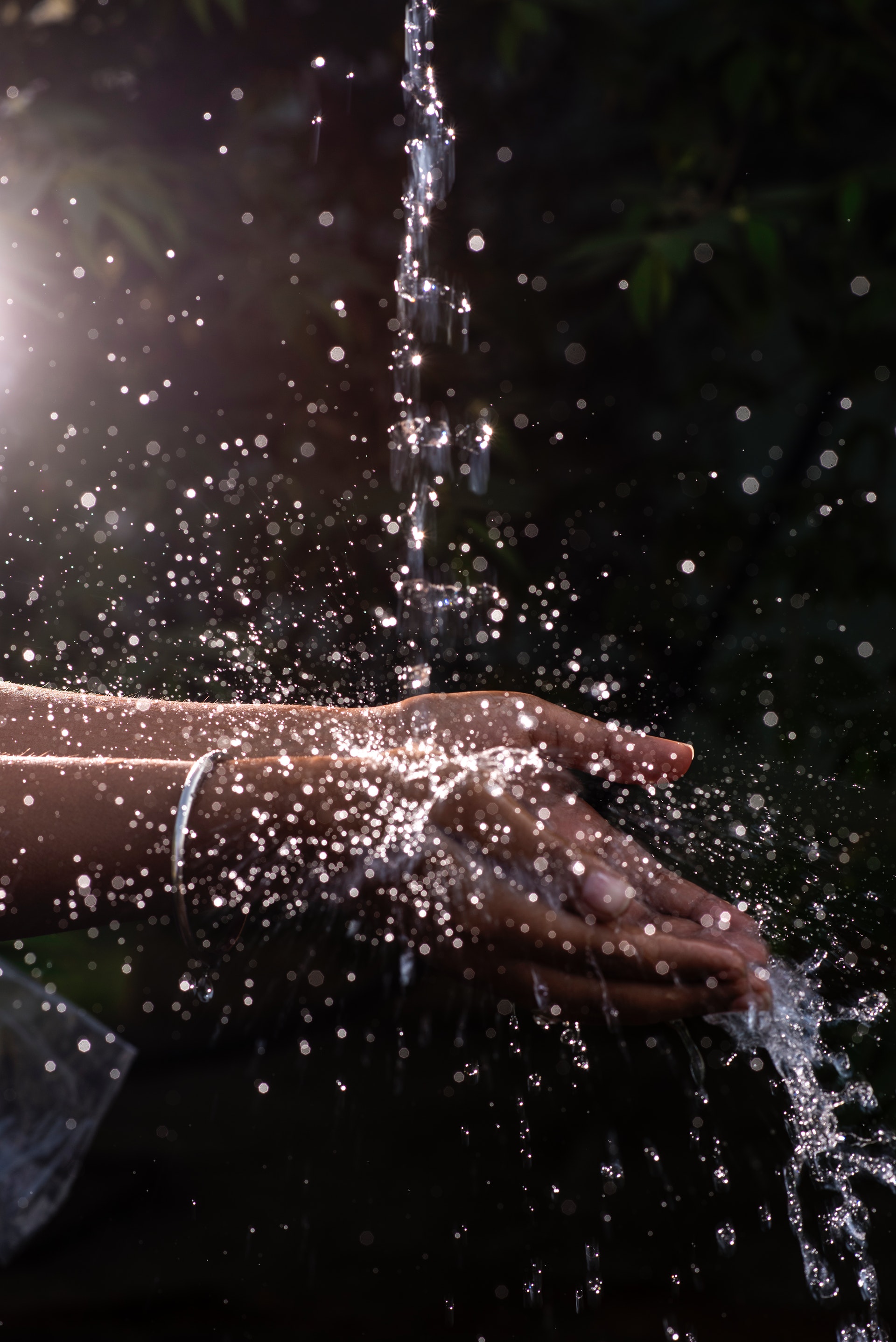 Between the kissing, sweating, lubes and fluids—there's no denying that sex can get pretty messy.
But like all messy acts that are totally worthwhile, it just means you have to stay on top of a few healthy habits to keep things in harmony.
Despite it being easier for some than others, intimate hygiene isn't an area where we like to mess around too much.
We want to help hone your own routine for personal health and cleanliness.
So here's our run-down of the best pre- and post-sex rituals that both your body and partner will thank you for.
1- PEEING AFTER SEX
The crème de la crème of healthy sex hacks is simply using the restroom after getting busy. I know, after a hot and heavy session between the sheets there's nothing more you want to do than just curl up with your boo. *sigh*. However, trust us when we say that a quick break away from the snuggle is essential.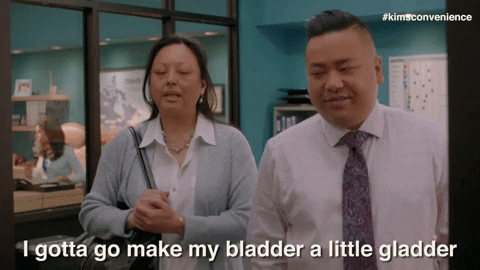 But why? Whenever having sex, bacteria have the chance to get lodged into all kinds of places down there. Specifically – the urethra, which can spell disaster for the risk of developing a dreaded UTI.
So especially for those who have a vagina (but really, anyone still can benefit), flushing out your system before it has the chance to further spread is one of the best ways to prevent a microbial attack. Because seriously, who wants that?
While we are talking bladders, another key aspect of sexual health is pelvic floor health. Keeping up with regular kegels is a fantastic sex habit to promote a healthy pelvic floor. For a mega pelvic floor boost, go all out with the Kegel Throne, the BTL Emsella. This is a chair you can sit in fully clothed, which uses electromagnetic pulses to deliver up to 11,000 kegel contractions in a single 30-minute session. It doesn't hurt at all, it's quick and easy, making kegels so much more fun.
2- COMMUNICATING
A spontaneous romp between the sheets can definitely be exciting, but if you're planning to do it with someone beyond a ONS, it's important to start talking to them about it.
Unless you're dating Charlie Xavier, no one's partner is a mind reader. So rather than expecting them to know exactly what you want, when you want it, you have to discuss it as you go! Hash out what each other likes, doesn't like, are curious to explore and how you feel about things in general. So you can get on the same page about your intimacy and discover ways to make it even more enjoyable.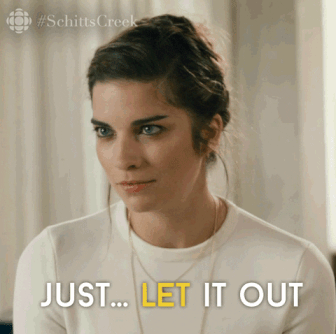 No matter how long you've been in a relationship with someone, communicating is also something that never goes out of style. The incredible thing about sex is that there's always room for improvement.
So, making a point to have those worthwhile conversations is a sure-fire way to chart a maximized path to pleasure for everyone.
3- KEEPING THINGS CLEAN DOWN THERE
It goes without saying that washing your hands/toys and frequently showering are some of the most basic habits for healthy sex. However, there are some key tips to remember when it comes to keeping those delicate areas clean.
For those with vaginas, you've probably heard that they're actually self-cleaning. Which means you want to steer clear from lathering harsh soaps too closely around (and up) there, along with using douches that can seriously disrupt your natural pH levels. Instead, just stick with warm water and gentle rubbing since the skin is more delicate than normal – which goes for penis-havers as well.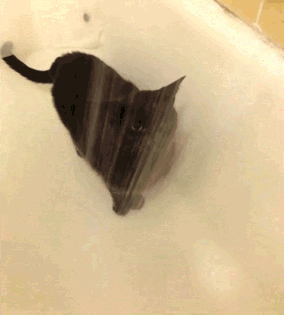 Although these days keeping clean doesn't stop at just the shower, thanks to tons of products specially engineered for hygiene on-the-go.
Whether it's refreshing yourself after sex, or feeling in need after a long day at work, individually wrapped, pre-moistened wipes like Freshies from Woo More Play can totally do the trick. Since they're made with healthy, all-natural ingredients (plus free of alcohol, parabens, and dyes), you can get clean by using something that's actually clean, too!
4- Getting Tested Regularly
We've said it before and we'll say it again. With great pleasure comes great responsibility—and that means the most "adulting" of all things related to sex: getting regularly tested for STDs and STIs.
Especially when you're apt to frequently change partners, staying on top of your status is vital for healthy sex lives. Upwards of almost 20 million people contract a new one each year in the U.S. alone, so it's in the best interest of not only yourself, but your partner, too.
Further echoing the importance of communication, it's critical to be open about your status with each and every partner you have (no matter how casual or serious the relationship might be). Since it's one of those weird, yet necessary conversations, there isn't a glamorous way to approach it. So it's best to just throw caution to the wind and bring it up before getting too deep into the moment. Even if you fear it might "kill the mood", your partner will probably (hopefully) thank you later.
Nowadays, the good news is it's also easier than ever! Between at-home tests as well as clinics that now offer incredible same-day results, the options for results that are quick and convenient have never been more plentiful.
5- BE MINDFUL OF YOUR UNDERWEAR (AND CLOTHING)
When it comes to things that can affect your comfort inside the bedroom, it's important to be mindful of one day-to-day culprit in particular: your underwear.
With yoga pant fever alive and well, we have to beware that wearing tight pants and leggings all the time (especially in the sweltering summer) leads to a lot of tightness around the genitals. When you combine that with pretty, though not so breathable thongs and other lacy varieties underneath, your bits don't always get a chance to take it easy.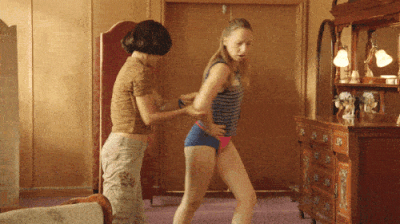 So for guys and gals alike, it's best to rotate in some cotton options as well (or at least ones that have a cotton gusset) to give your body a chance to relax, absorb some moisture and fight off potential yeast infections.
And then after you have sex, don't be afraid to not wear any at all and let your genitals breathe.
6- KNOWING ORAL SEX IS NO EXCEPTION
Since oral sex can transmit sexual diseases and infections just the same, it's important to be mindful of healthy habits surrounding it as well.
For example, a vigorous brush or floss before going down may seem like a good idea to ensure a minty fresh and ready mouth, but in reality, it can actually put you at greater risk of contraction.
Even though you may not feel it, both of these acts can cause tiny cuts and irritation throughout the mouth – which makes it easier for STIs to be passed from one to another. So instead, go with a warm water rinse after the fact to leave you feeling rinsed and refreshed without upping your ante of potential infection.
***
Often times the secret to a healthy life is being proactive from the start. So by committing these basic tenets of clean and pristine intimacy to memory, you'll be well on your way to having the hot, fulfilling sex of your dreams.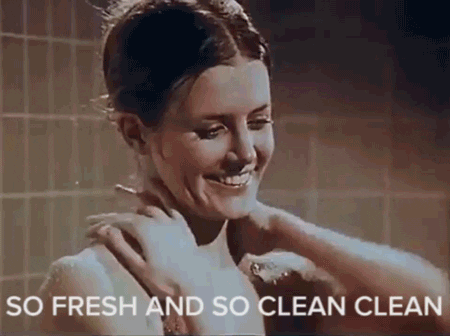 ---
Alex Anderson is an LA-based lifestyle designer proactively raging against the cultural grain. By day she works in television production, and by night enjoys writing, sewing and seeking guidance from the stars. She also finally has an all black kitty named "Cher." You can follow her website and on Instagram!