Hidden Desires & Guiltless Pleasures: A Celebration of YOUR Fantasies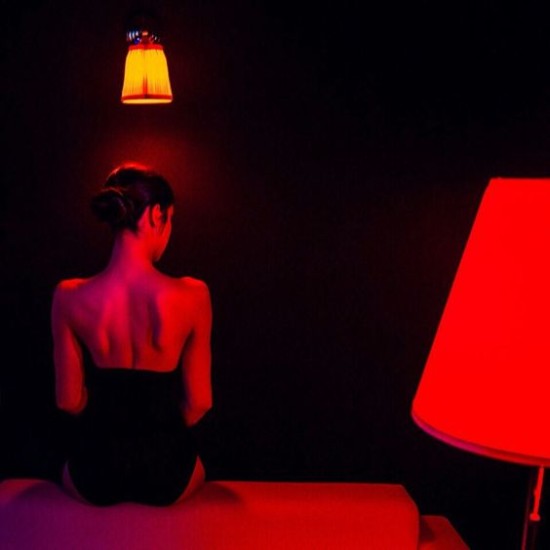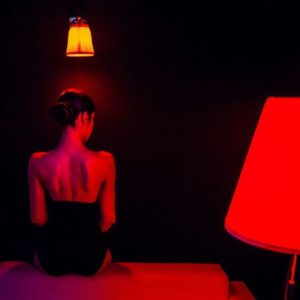 Hopefully, you enjoyed 'Taking the Freak Out of Freaky Sex' as much as we did last month. Exploring your sexuality and knowing what you like in the bedroom is extremely important for intimacy and sex. Several of our listeners and staff discovered that they do enjoy different kinks and fetishes. They asked how to be safe about their kinks, the best ways to get into bondage,  and so much more. What was our most popular question, though? The inbox was flooded with all things fantasy; how to get into them and how to pursue them in the bedroom.
The real value of fantasies is in communicating these hidden desires. Experimenting with your guilty (or, should I say, guiltLESS) pleasures alone or with a partner allows you to understand what you enjoy and who you are sexually. Your wildest fantasy could become your sexy reality if you express your needs in a safe way.
Activating a hidden fantasy can help you reach a new level with your long-term partner. It may even help you achieve sexual satisfaction in new ways. Fantasies serve a different purpose for everyone, so it can't hurt to try them out. There's also nothing wrong with keeping your fantasy a secret. Each partner may have a completely different set of desires that can enhance his or her performance without sharing it. Don't underestimate your fantasies because they might help you reach your next orgasm.
Some people have trouble creating their own fantasies, and that's okay. All you need is an open mind and some inspiration. We asked our listeners to share their most desirable fantasies and we picked our favorites to share with you…
So… what's your fantasy?
"It involves, me, my girl, a beach and another man and/or woman. What starts out as a hot encounter on the sand with my girl, after skinny dipping, we find that we are being watched. I've had equal fantasy episodes on this being a solitary guy, a single woman, or another couple. To me, I am open to all of them. It's a no brainer that they would join, just like in the movies. But it becomes the most honest, trusting experience that I could ever share with the one I love." – J.G
---
"I start out blindfolded and unaware or who's there, what's going to happen and if I'll like it….of course I will;) I'm led to a secluded outdoor location. Bound and tied to a tree. Standing straight up. I can feel hands caressing my entire body, every inch and hole is touched and licked. I'm soaking wet at this point begging for more. At that point, I'm untied and still blindfolded. I'm forced to bend at the waist, grabbing my ankles.
I'm then fucked from behind and forced to please a woman in front of me. My legs are shaking and I feel amazing, but it's not over. I'm still pleasing this woman in front of me. She explodes with pleasure. I start to feel exposed as I stand bent over, naked, pussy dripping wet. Just waiting to be taken by the next person." – Ashley
---
"For this special time, we both are wearing beautiful set of lingerie. She knows my female side and she loves it. So she applies some makeup to me, too. She is wearing a red transparent lace and I a purple lace set. We kiss and do lots of foreplay because in a way we both are females. Temperature rises while I make oral sex to her because that is what I love more about sex and she loves that too. She has her first orgasm and I lick all her fluids! I feel amazing and she does too. We move around until she gets her second orgasm. Finally, she wears a strap-on and we practice pegging. At the end, we keep kissing and cuddling until we sleep." – Gael
---
"My partner and I got two new characters, he a werewolf and I his wife. The characters were fierce Viking warriors. Him going out into battle and me staying home and having children but being strong in my own way. I had to find a way to be super confident. Through the game we found a new passion for one another. Our sex became a power play I never had really seen myself as a submissive before but then I discovered it was a kink of mine. We kept up this ongoing story that bled from our game play to the bedroom. Our story evolved to his character having multiple wives and me being always number one. This gave me a way to creatively explore my bisexuality without actually bringing in other people to the bedroom." – Stevie
---
"My fantasy is to get pegged while getting a blow job while going down on another girl." – Jason
---
"I would like to come home one day to find her waiting for me at the door. She has been exercising her biggest sex organ (as you say "her mind"). Wearing her "naughtiest" outfit. When I arrive she greets me saying "I have been waiting for you". Before I can say anything she is on her knees giving me head / hand job. Slobbering all over my cock and stroking me until I come. She lays back across the bed with her hands above her head, obviously wanting me to cuff her to the bed. I then remove her panties and eat her tasty pussy until I can't resist fucking her. I fuck her until we both come. I untie her, and we lay there together. We lay there and enjoy the afterglow. And just when I think it's over she ……." – S.C
---
"To give a guy a blowjob at his desk, while he is on a very important business call.." – Krystal
---
"My go-to fantasy? Time travel sex. I like to picture myself in scenarios from different time periods from the past around the world–parked in the backseat of a chevy with a greaser in the 1950's, a hot quickie in a dark corner of a speakeasy in the 1920's, in a bedchamber in renaissance Europe having a man slowly undress me from a traditional dress, an orgy in Ancient Greece…the list goes on and I never get bored because I never run out of options!" – Lauren
---
"I want to have sex with a man (oral, anal, whatever) while my wife watches and plays with herself.  I want to have sex with my wife with another man – anything goes.  I want to DP her p*ssy." – Mike
As you can see, there's no exact formula for what turns people on, or how they keep their fantasy sex life going strong. No matter what gets you hot—As long as it helps you have a better, more fulfilling sex life, it's all good. So keep up the GREAT work!