The Historical 'Hysteria' Around Women's Arousal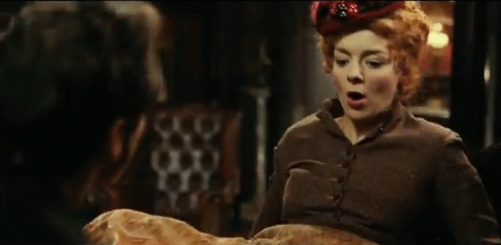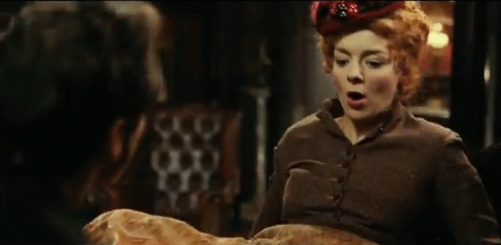 When it comes to sexuality, wandering organs and demonic possession aren't usually the first elements that spring to mind. Crazily enough, these American Horror Story-worthy subjects were once widely accepted theories behind one of history's most hotly mishandled subjects—the female sex drive.
For many gals out there, anxiety, emotional outbursts, sexual frustration, and excessive wetness may just sound like another Friday night. To those in history's past (ahem, up until the 20th century), however, it was a one-way ticket to the doctor's chair thanks to the fabricated condition of Hysteria.
Then considered a disease of epic proportions, "Female Hysteria" was the product of a world that deemed feminine sex drives not only wrong, but non-existent. It was one of the first mental disorders attributed to, and only to, women. In fact, at a point, it was one of the most commonly diagnosed afflictions of all.
With symptoms ranging from nervousness and arousal, to hallucinations and irritability, anyone with a brain can see the catchall condition was nothing more than a dismissive label.
Yet, with so many "cases," of course a cure was needed. One of the most popular prescriptions was rooted in pelvic massage.
By rubbing vegetable oil all over to fondle patients 'til the cows of climax came home, medical professionals aimed to incite "hysterical paroxysm." This was a medical euphemism for what's better known as an orgasm. Naturally, they thought women were incapable of sexual feeling, so a more clinical term had to be coined.
Blowing Off Steam
Now, it's no secret that the Renaissance was not the most woke of times. Between battling mercury-laden makeup, the bubonic plague, and having three kids before turning 20, women were lucky just to get their petticoats on straight. So at that time, hysteria was seen as one of the few ailments doctors could actually "cure." As a result, women feverishly flocked to them for treatment.
It wasn't until the Victorian era, however, the real enterprise of eroticism emerged with our good ole friend the vibrator.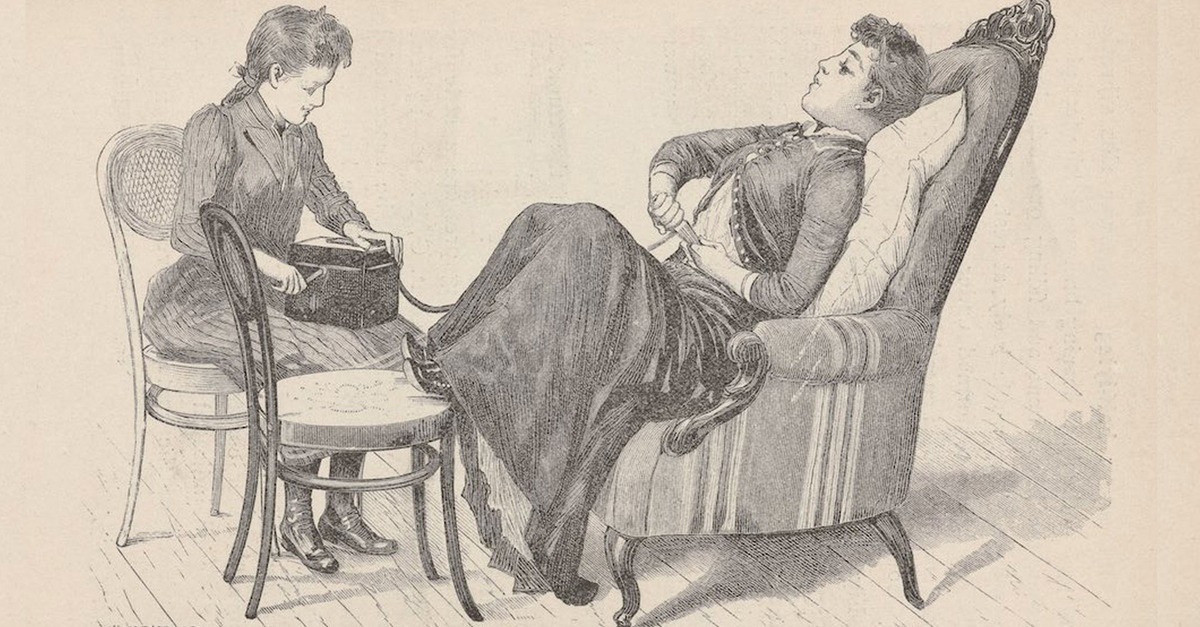 First patented in 1869, self-pleasuring devices began their earliest stage as basically steam-powered dildos. When electro-mechanical engineering became more common in the early 1880s, versions similar to what we know today came onto the scene soon after.
So, while of all this was happening, those same doctors quickly learned that getting a woman off required time as well as effort. Since they weren't quite so emotionally invested, they liked the idea of having a tool to get the job done in place of their own fingers.
Over-the-Counter "Cures"
Ads for "personal massagers" began popping up in women's magazines and department store catalogues. Gals now had access to and control of their own pleasure more than ever. Vibrators provided the most reliable and efficient means of 'therapy' yet. Having primo access to these instruments themselves, the once useful medical practitioners became useless in the blink of an eye.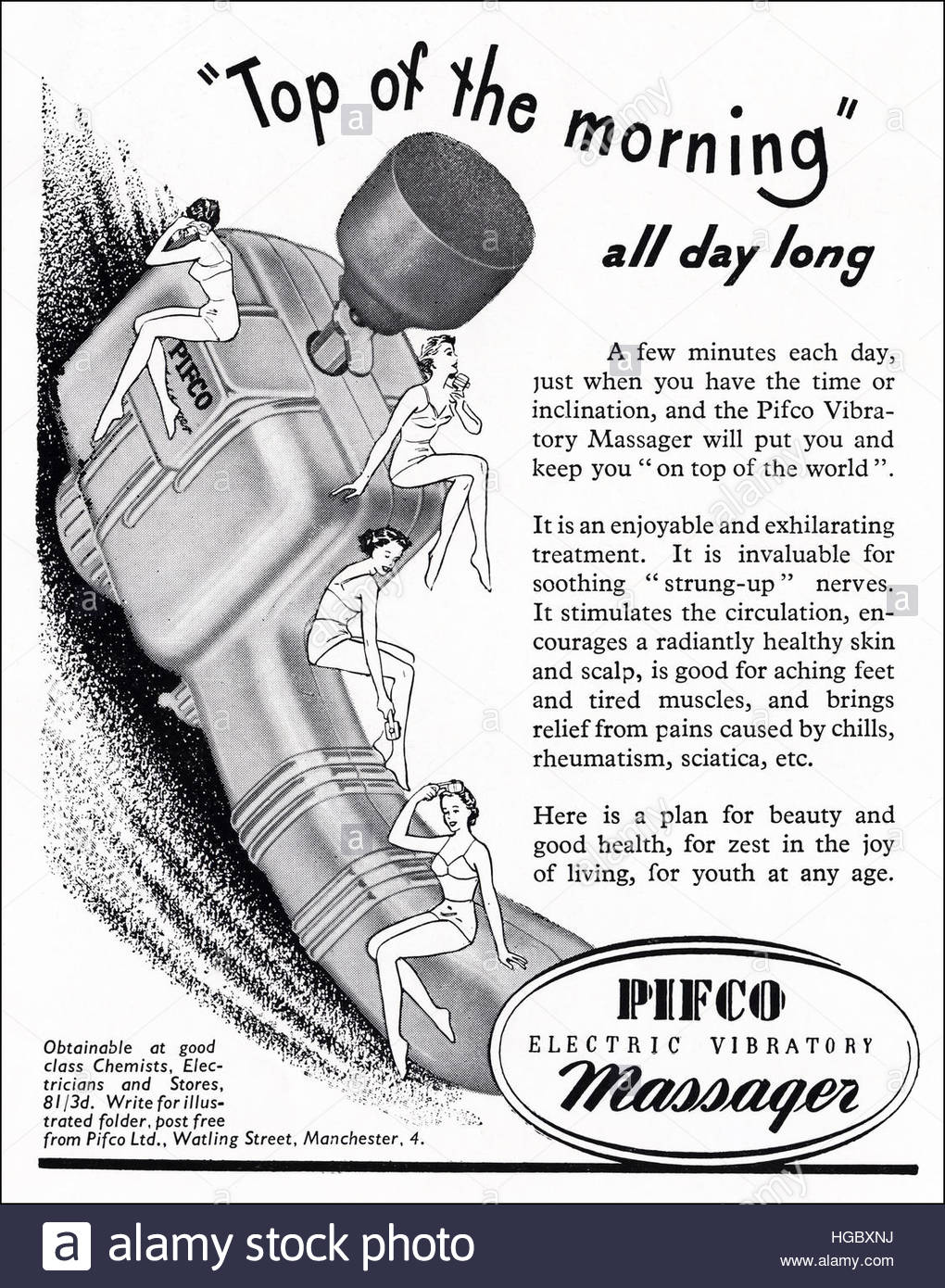 Slowly but surely, social disdain toward female sexuality from then on began chipping away. In the 1920s, vibrators and the idea of women's self-pleasure started making their way into early pornography; the '60s ushered in peace, love and the sexual revolution; and the '70s brought a surge of feminist sex toy stores like the Pleasure Chest in New York and Good Vibrations in San Francisco.
But unfortunately the stigma lives on
While the American Psychiatric Association dropped the disorder from their books in 1952, the social implications of hysteria on female sexuality still run regretfully rampant in many ways.
Despite having a place on the mainstream shelves, the fact vibrators were referred to as "personal massagers" went to show public admission of female masturbation would not (and still doesn't) totally fly. Even though 75 to 80 percent of women struggle with climaxing from penetration alone, the idea of taking pleasure into their own hands is still not nearly as socially accepted as it is with males.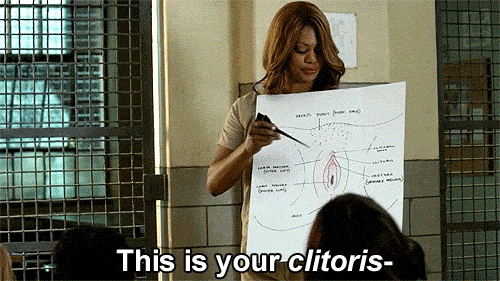 So although we've come a long way from this form of yesteryear's psycho-pseudo-science, wider acceptance of female sexuality is still not as prevalent nor popular within our modern culture as it should be.
***
Whether talking men, women or anyone in between, it doesn't take an expert to understand that sexual drive is a perfectly healthy part of human life. So instead of hiding behind the guise of socially constructed invisibility cloaks, let's embrace the fact that of all things, pleasure is one of the nature's most universal elements.
Why should any one group get all the fun?
Alex Anderson is an LA-based lifestyle designer proactively raging against the cultural grain. By day she works in television production, and by night enjoys writing, sewing and seeking guidance from the stars. She also finally has an all black kitty named "Cher." You can follow her website (www.alexjanderson.com) and on Instagram (@AJAndMore)!