Holiday Sexpectations vs. Reality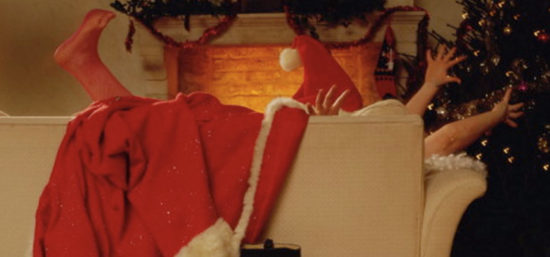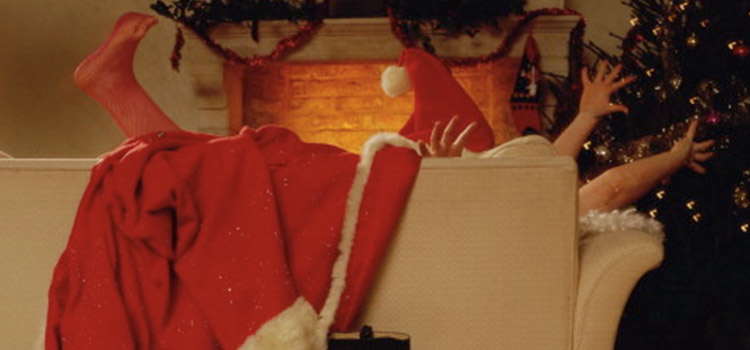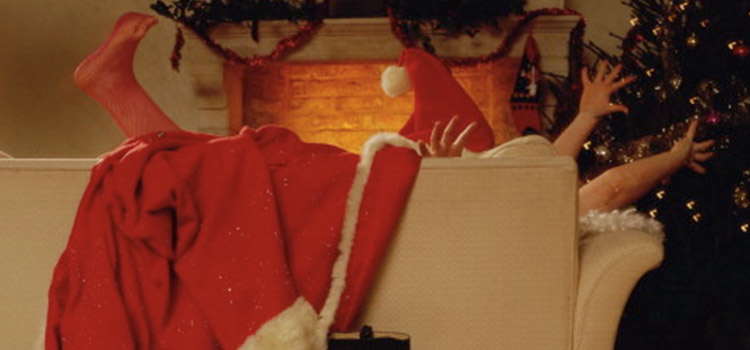 There are a lot of reasons to have sex over the holidays. Actually, there are rarely any reasons not to have sex, and at the most wonderful time of the year, it would do us all a little good to put ourselves on the naughty list. However, for most of us, there's what we want, and then there's what actually happens.
Home from college on break, and hoping to hop in bed with that ex, only to find out he's engaged to that sorority sister who only started showing up in his feed like a month ago? Going to a singles party with promises to jingle your bells, only to get knocked out by some bad nog? Married with kids and wrapping presents until your fingers bleed? We've all been there.
When it comes to intimacy over the holidays, it's good to have goals. One major reason to prioritize some sex play is stress. The shopping, the traveling, draining of the ol' bank account; what better way to relax than with some holiday Oh-Oh-Ohs?
The holidays are also notoriously the loneliest time of the year for many. Whether you're blue because of a breakup, a loss, or just generally unhappy with where your life is (and stressed out about the new year and your failure to reach last New Year's goals), all those big feelings take a toll on a person. Putting a bedroom romp bandaid on your wounds may just fix what ails you.
May I suggest you prepare for the coming weeks with a glass of rolling with the punches on the rocks? All those sappy holiday movies may have Halmark happy endings with kiss-cued snow and sleigh bells, but when it comes to sexpectations, rarely do we get what put on our list for Santa..
No, No, No to the Ho, Ho, Ho
There is nothing wrong with wanting to get some holiday nookie to go with those gingerbread cookies. That work party is just around the corner, and your flirtation with Daniella in marketing is due to come to fruition. You plan on putting on the moves after karaoke, but before the white elephant gift exchange. You start downing the liquid courage in anticipation of the pay off; hey, it's an open bar!
Listen my friend, whether you're a lord or a lass, hail ye N to the O when it comes to sexing it up with co-workers at the year-end party. There are right ways and wrong ways to initiate a relationship with a co-worker, and casual hookups at work events lead to disaster. There are usually HR rules or even laws against it. Just make it your New Year's resolution to ask her to lunch.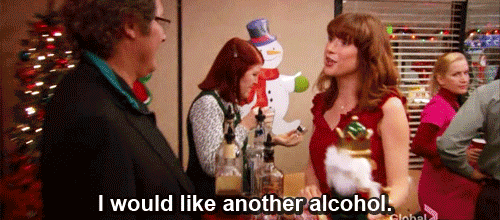 Mama and Papa and the Long Winter's Nap
You've been married for decades, the kids are almost out of the house, but you're still [HUGE SPOILER ALERT FOR YOUR KIDS READING THIS THOUGH I CAN'T IMAGINE WHY THEY WOULD BE, THIS IS A SEX ARTICLE] dutifully filling stockings on Christmas Eve. Not this year! You've decided to give up playing Santa to the Ghost of Christmas Past and make time for some hanky panky with your partner. Tonight, you'll wear just the Santa hat.
But you have forgotten that your offspring is home, like, constantly! The schools are closed! There are no sports, no rehearsals and no homework! They're in their creepy onesie pajamas having a movie marathon, and each tray of cookies consumed reminds you of how ungrateful they are. Each pair of socks strewn between the front door and the living room confirms that you have ruined them.
By the time you and your significant other are alone in your room, you're resentful and so, so tired. If you're lucky, you might grope each other a bit while feeling (and watching) Scrooged.
Single? Watch the Noggin'
OMGGGGGGGG I JUST WANT TO GET AND STAY LIT AND GO HOME WITH EVERY GUY HERE! WHAT COULD GO WRONG!!??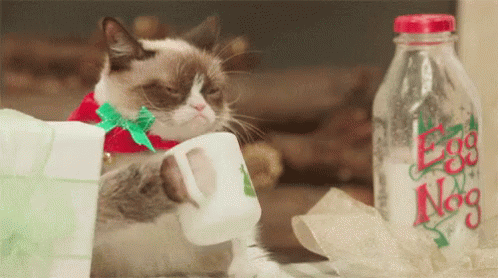 High School Holly Jollies
Parties back home when you're on a break from college can be epic. There's so much to catch up on, and the dramas that seemed so important a hundred years ago when you were in high school are just hilarious now. Gone are the barriers of social status and groups, everyone's the same now! So that jock who was so out of reach back in the day has now been humbled by being benched all season as a frosh. His pain is attractive and complicated.
But it turns out all those Cosmo articles were right: confidence IS sexy, and he doesn't have any. As soon as you move the coats off the guest bed, you realize he's now a melted snowman, a puddle of his former self.
Blue Christmas
Going home for Christmas? Already dreading seeing your racist uncle, your selfie-stick sister, or your obsessively worried mom? Wishing you had booked a trip to the Keys like your improv teammates? Why do you keep repeating the same thing expecting different results?
Oh, because you were supposed to see your ex, who has been texting that they miss you. You knew you could drown your emo soul in their tresses one last time, no strings attached.
Then they text and say the roomie talked them into going to the Keys instead. Great.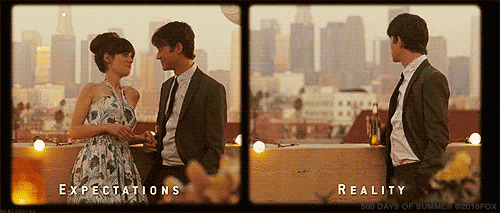 Santa (My) Baby (Doesn't Sleep)
New parent? Looking forward to some Moscow Mules by the fire, cuddling with your honey while you watch the lights tinkle and watch the A Christmas Story marathon, and your precious gift from God is bundled and sleeping in his Chico creche? Nope, nope and nope.
Guess what? Christmas is just like any other night, except a million more things to do. Add to your normal 9PM pass-out the stress of shopping, wrapping, traveling, planning, cooking, cleaning and eating a lot of sugar. All of these things probably mean you're going to pass out at 7pm when the baby does.
It's important to make the holidays work for you. Trying to give your 6-month old the most magical Christmas since A Miracle on 34th Street is sweet, but a total waste of time. She won't remember, and will outgrow the toys in like another 6 months. Swap the shopping for some cuddle time with your partner. It might not lead to a mind-blowing sex adventure, but maintain the magic between you by stopping to smell the cinnamon scented candles. I promise that baby will eventually sleep, and the Christmas memories only get better.
***
Whatever your hopes are for sexy times this holiday season, chances are reality will not live up to your fantasies. But if you're one of the lucky ones in love, finding a way to hook up on the hide-a-bed, go for it on the floor of the guest room, or challenge the springs in your childhood bed, we raise a glass. Either way, the best gift you can give yourself is finding a way to be happy no matter what the the cards have in store. And if your festive hopes are met with a lump of coal, don't worry. There is always President's Day, right around the corner.