Hooking Up Abroad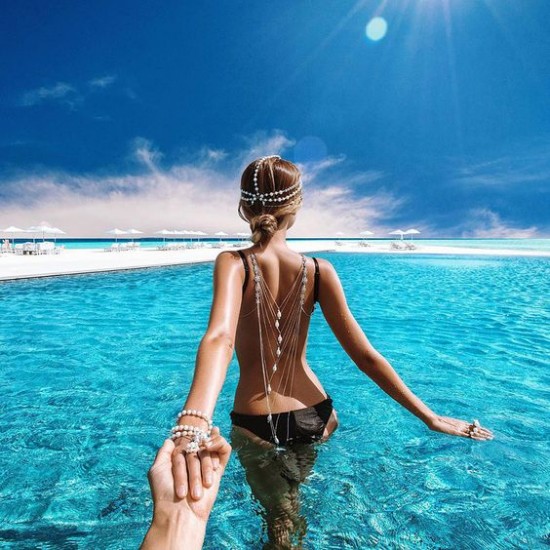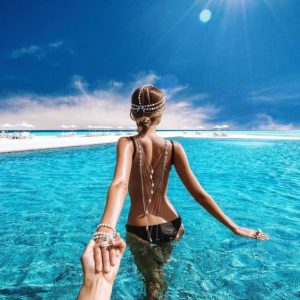 You've been planning for months. Scrimping and saving every dime, doing odd jobs and searching for coins in the couch cushions.
Just fantasizing of the day that you can make your escape.
It's time to forget about the water bill and the countless work memos that keep sliding into your inbox; you're taking your first trip abroad!
You want to see it all. The culture, the architecture, the nightlife, and especially, the people.
A survey conducted by Tripadvisor showed that 58 percent of people admitted to hooking up while on vacation. Maybe it's the sun, maybe it's the alcohol, or maybe you feel like you just goddamn deserve it.
Whatever your reason, if you're looking for new experiences under the sun and under the sheets, you aren't the only one. So sit back, relax, and pack away a few of these tips for hooking up on your overseas journey…
Do:
Develop a buddy system.
When you're traveling to a new country, especially on another continent, it's best not to go alone. The culture, the language, and the people are all going to be vastly different than what you're used to back home. Overwhelming is a bit of an understatement. Whether you're traveling with friends, family, or some organized group, a familiar face will be comforting when you finally settle in and indulge in the area's nightlife.
Take someone with you on your nights out, a wingman if you will. You can keep each other in check on the alcohol consumption, and get a second opinion on the debonair hottie who's been catching your attention all night. If your friend gives you the go ahead, just be sure to have a charged phone and give them the address of wherever you're headed. This way, someone knows where you are and who you left with in case anything goes awry.
Get outside your comfort zone.
Considering that any person in a new country will be somewhat out of your general dating pool already, you might as well continue on the path less taken. Go for someone out of your wheelhouse. Be the one to initiate some flirty conversation if you normally wait for someone to come to you. Heck, try something completely brand new in the bedroom (if it goes that far).
You want your trip overseas to be packed full of unforgettable experiences. From the typical tourist attractions to the steamier ones… If you catch my drift. At the same time, don't feel pressured to do anything you aren't comfortable with. No means no in any language.
Be Prepared.
I can hear it now… You're probably all groaning at this category. "Yes, mom, we know: be safe, blah, blah, blah." You've heard it a million times. Well, get ready because here it comes again. You have to be extra careful when you go overseas. You can't trust anyone's word about their STI status, or that they're on birth control.
Regardless of gender, bring condoms with you everywhere you go. There's no need to worry about any unwanted surprises if you're prepared. Plus, things can be pretty confusing when you're hooking up with someone who doesn't speak the same language as you. Learn some useful phrases for safe sex conversation in the main language spoken where you're traveling. Aim to learn to: be able to give and ask for consent, whether to stop or keep going, and about contraception.
Not only should you be prepared for safety, but be prepared for pleasure. Being with a stranger in a foreign country might make it hard to get your sexual organs revved up like you want them to be. Before you leave the hostel, make sure to slip some pjur lube into your bag or pocket so you can slip into something else with some ease later. Bring your fave sex toy with you is also a great idea, try one of our fave travel-friendly toys.
Do not:
Change your plans.
You're in the throes of passion with your new found love and, at this point, you'd follow them anywhere. It may seem like a good idea at the time. Going on a spontaneous adventure with a sexy stranger, but it can also be very dangerous. You don't know this person or your surroundings.
Maybe I'm a bit of a cynic, but I'd never put all of my faith into someone I just met. No matter how lost in their eyes I was. If you and the person you've met are really getting on, spend as much time with them as you can, but don't let them collapse the trip you intended on having.
Get attached.
As much as you hate to think of your responsibilities back home, you have to return to them eventually. Your little getaway will soon come to an end, and unless your life is secretly a romantic comedy, so will your new fling. You both will have to come to terms with the fact that your real lives are knocking on the door and eventually you'll both have to open it.
Knowing that there are no strings attached, you can relax and have as much fun as possible. Although you may not have found the love of your life, you'll always have that experience to look back on. And hey, maybe even a new pen pal!
Be too risky.
When we're relaxed, having fun, and consuming alcohol, our inhibitions start to dwindle. You may be on this vacation for new experiences and to break out of your shell, but that doesn't mean you should go from zero to 100. It's okay to loosen up, but be smart about your decisions. It's all about baby steps.
If you meet someone and things are heating up, don't feel like you've signed some sort of sex contract. It is not a guarantee, so don't let anyone make you feel like you owe them. If you do end up wanting to take things further, try your best to take your new lover back to where you're staying instead of going with them. It's the easiest way to make sure you don't get lost or stranded in a foreign city. If you do end up going somewhere other than your hotel, make sure you know exactly where you're going, and that someone else does, too.
Final thoughts…
Vacation is the perfect time to let loose and lose ourselves a little. Just make sure that you don't lose something important (like your health and safety) in the process. Even if a summer fling is at the top of your to-do list, it's not worth putting yourself in dangerous situations simply to scratch that itch… Especially when there are plenty of backpack-friendly sex toys that can satisfy your needs on-the-go, like the Moxie by WeVibe or the Womanizer Liberty! Both are compact, discreet and easy to cart around no matter where your heart takes you. If you do meet someone special, the Moxie is particularly fun for some hands-free partnered fun. It's so quiet you could even use it outdoors!
Happy travels!