How to Masturbate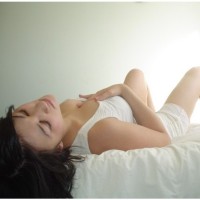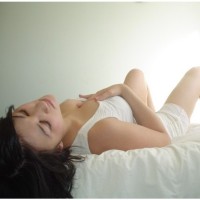 Dear Emily,
I never learned how to masturbate. It's really embarrassing. There is no amount of touching myself that will turn me on. I have no problems with a partner stimulating me but when it comes to "special alone time" I'm SOL (shit out of luck).
Now I'm in a long-distance relationship and I'm dying without the sex. I want to try a vibrator but I don't know what kind of stimulation I like because I don't know how to masturbate. I don't even know if a vibrator will help. What advice do you have for this situation?
Thanks!
Liz
Dear Liz,
You've have nothing to be embarrassed about. Many women have this same challenge with masturbation, but don't talk about it. If you aren't sure how to masturbate or how you orgasm, the best place to start is with clitoral stimulation. The clitoris contains about 8,000 nerve endings so there's a good chance some of these nerves will kick in for you.
Up to 75% of women who have orgasms require clitoral stimulation. Some women find that circular motions with your fingers work well when touching your clitoris, others like more indirect stimulation. It's important to spend time exploring your body before deciding that masturbation doesn't work for you.
A friendly map of the clitoris:
How to Masturbate with Vibrators
For vibrators, you should start with something subtle yet powerful like the Womanizer (a personal favorite) with its patented pleasure-air technology. If you'd like some powerfully intense vibes and you really want to bring it home (the orgasm, not the boyfriend) get an Original Magic Wand. This bad boy generates pleasure you didn't even know was humanly possible.
Feel free to involve your boyfriend in these masturbation sessions, especially if you need some inspiration. Try having Skype Sex with your partner. You can even show off your new toy. Once the two of you are finally reunited, you might just find you enjoy sex even more. You'll be so much more educated about what makes your body feel good, which is really what sex is all about: understanding your own body and sharing this information with your partner.
I wish you luck and endless self-pleasure!
xxx,
Emily