How the Fleshlight Came (To Be)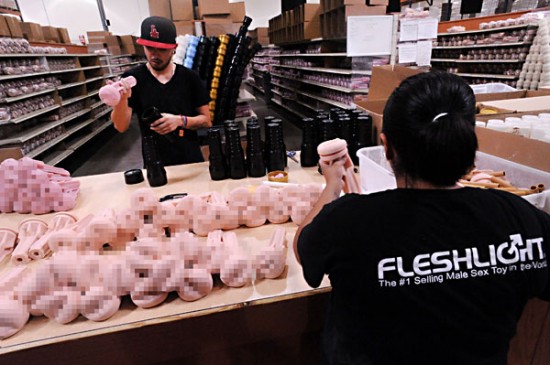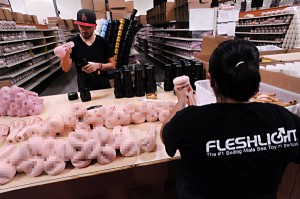 If you're the proud owner of your very own Fleshlight, you're familiar with the wonders already.
How could you not be? The Fleshlight is truly a stroke of genius (pun intended). It's patented skin-like material, unique suction-controlling design, and discreet appearance wins everyone over. It's a must-have for any penis!
But did you ever stop to consider how the #1 selling sex toy for men came to be?
Necessity, the mother of invention
They say to invent and sell a worthwhile product, you have to create a problem and then solve it. Well back in the early 1990's, Fleshlight inventor Steve Shubin, was not expecting to be the most successful man in the male masturbation industry.
He really just wanted to have sex with his wife. But upon learning that his wife could not have sex with him for the duration of her pregnancy (which was in its first month) Steve realized that he did, in fact, have a problem.
Looking at a long 9 months of no sex, Steve found himself searching for some way to satisfy his sexual needs. He asked his wife if she would be creeped out if he found something to replace her sexually. They both had a good laugh about it, but the idea had already taken root, and was beginning to grow into a pretty damn good solution.
Humble Beginnings
It started with a "sexually usable" mannequin. One cut from the ribs to the knees. It was made from skin-like material and complete with a removable "orifice". Unfortunately, this sad excuse for a woman did not sell – In fact, Steve could not even get his male friend to take one home.. for free!
It was then that Steve came to the realization that would lead him to ultimate sex toy success: Men wanted something portable, discreet and easy to use. They wanted something tool-like. Thus, in 1997, the Fleshlight was born!
At this point in time, there was nothing on the market meant to enhance the male masturbatory experience. Ladies' sex toys, thanks to shows like Sex and the City, were becoming more socially acceptable. However, male masturbation was still a fairly taboo topic.
Steve had to really push to get the Fleshlight into the mainstream. But with the purchase of a website in 2002, he eventually managed to turn his family's initial $2 million dollar investment into a multi-million dollar company!
Sexual Double Standards
Who knew that one man's sexless situation could result in the solution to a much larger problem. The societal double-standard for self-pleasure among the sexes. Steve is not just giving men a place to put their penises.
He is trying to educate the public about the importance of male masturbation. So next time you gear up to penetrate your bedside buddy, take a moment to appreciate all that went into the best-selling sex toy for men… Then go nuts!
Can't get enough #SexWithEmily?
Subscribe on iTunes & never miss out on your bi-weekly Sex Education!