"I like her, but she's acting distant"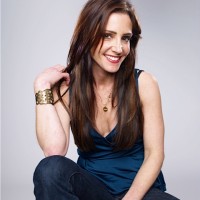 I've been interested in this girl I met at work. We text each other everyday for the past couple of months. I eventually told her how I felt about her and she felt the same way about me except she wanted to take things slow because her last relationship ended very badly. As weeks went by she has been very distant. Every time we talked it was about all the problems she's going through. We've never been on a date… despite my efforts to get her to go out with me.  There's always an excuse not to go. I asked her if she's still interested in me and she said she does not know what she wants. Her indecisive answer leaves me feeling that maybe something could develop later on.  I really like this girl but I don't know what to do. Any advice? Keep up the great work!
-Darren From Toronto.
Dear Darren,
I think the writing is on the wall. She said she felt the same but now she's being distant and making excuses. Her actions are telling you that it isn't the right time for her.
Actions speak louder than words so you must pay attention to these signs. Especially when you like someone and it's not reciprocated you have to keep yourself out there dating and meeting new people. Who knows? Maybe she'll come back around but you can't wait  for that to happen. You should pay attention to her request and give her some space. Maybe something will develop later on, as you mentioned, but during that time you shouldn't rely on her or wait for her. Rather you should keep being the incredible person that you are and widen your dating pool. If she comes around you'll be all the more better for it.
XXX
Emily