"Help. I'm a 34 Year Old Virgin"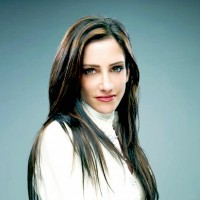 Background: 34-year-old guy, virgin, never had a relationship.  This is due to my practically lifelong struggle with major clinical depression. The issues are largely resolved and I feel great!   I'm now out there trying to meet the right girl.Positive qualities: I'm handsome, make $80k a year good personality, responsible, and am fit. Negative qualities: I can't think of any. Any ideas on the best way to talk about the issue with lack of relationship at my age, medication, etc.? I don't have an issue with getting Match.com first dates, but getting to number two seems to be an issue.  Maybe it's just a lack of chemistry, but I'm guessing that there are some areas I can improve upon – thoughts?
Thanks,  B
Dear B,
I love your confidence: confidence tops the list of the sexiest traits that both men and women covet most. So, it seems that you've got that locked down. I'm curious if you bring up recent health history, medication or virgin status on the first date? I would recommend not doing so. And not because it's not important to reveal, eventually. The first date talk should be about who you are, your hopes, dreams passions and conversing about the things you most relish in life. If you're bringing up your struggles "just to be honest" i think this is a case of too much too soon. Try keeping the conversation lighter and ask many questions of your date. Dates are equal parts listening, talking and lively communication.
XXX
E