No One is Big Enough for Judith Regan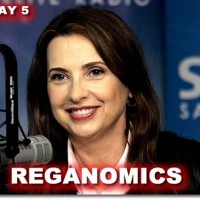 On October 3, Emily sat in on Judith Regan's radio talk show, analyzing the current culture of sexuality and womanhood,  taking into account social media and female erotica-abundant culture.  Items discussed included a women-only masturbation bar in Tokyo, and the proliferation of BBW's (big black women). 50 Shades of Grey, by EL James, a book surpassing Harry Potter in number of sales, exemplifies female erotica literature, as well as the Crossfire series, written by Sylvia Day who was also on the show.
While current female culture is talking more about sex, it is uncertain whether more are actually doing it. Female sex toy sales have increased 400% this year at the same time sales of books like 50 Shades and the Crossfire series have proliferated.  Right now it is obvious that women are feeling  freer to talk about sex whether it's in person, through pop culture literature, or via social media.  The landscape has changed,  Maybe  "the bush" will be back as well.
At almost 60 years old, Judith Regan has more mojo than ever.  When the subject of penis size came up even the Congolese man (at 7.1 inches) was not large enough.   A self-proclaimed devotee to kegels (using a cigarette, no less) Regan questioned matchmaker Amy Laurent's, Emily's co-star on Miss Advised, adversity to the exercises.  Amy, who recently published 8 Weeks to Everlasting , loves the gym, but Kegel exercises aren't her thing.  It takes modern day interactive iPhone apps, like Kegel Camp, and veterans like Regan to do it right.