Just Do You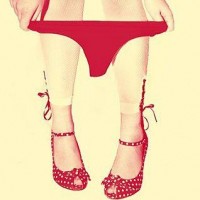 Cancel all your plans. There are only three days left of May masturbation month. So if you haven't been masturbating non-stop (I know some of you are champions of this) then the time has come to do you!
If somehow you aren't already in the mood to do you, light some candles, fill up the tub, play some inspirational music (y'know, Enya or Death Metal). Watch some porn or Titanic in 3D. Laugh, cry, pat yourself on the back and start stroking. The great thing about masturbating is you get to do whatever the hell you want. No one is judging your music taste or your terrifying O face. 
Why have sex with anyone else? You're great on your own. Just do you! 
Alright, sex is sorta cool. But it's even better if you can enjoy doing it on your own first. Or as Ralph Waldo Emerson once said:
I'm not sure if Emerson was referring to wanking it, but he was a poet so he probably was no stranger to masturbation.
Because you have to wait a whole year to masturbate again, I'm giving away three special prizes over the last days of May. Be sure to follow me on Twitter and retweet me to win some amazing prizes from Masque, Crazy Girl, and Good Vibrations.
I'm even giving away the new and improved Original Magic Wand Vibrator, AKA the Cadillac of Vibrators. Ladies, if you're not a champion of masturbation yet, this bad boy will get you there faster than you can say scream, "OMG I love orgasms."
Don't worry, if you're panicked about missing the greatest month ever, you still have time to touch yourself. masturbation month is a reminder that masturbating should be celebrated, not condemned. You can spend the rest of your life masturbating! Woohoo!
Go do you!