Kegel Camp App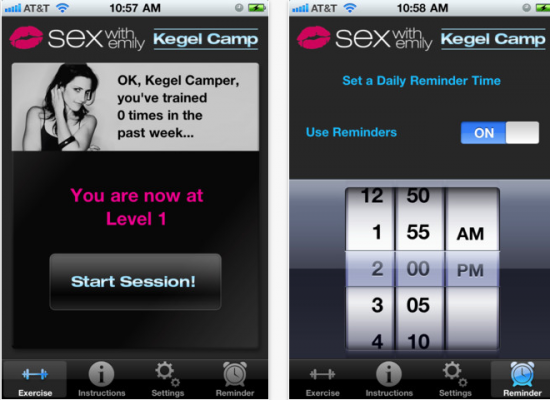 Kegel Camp iPhone app is a fun and easy way to do your Kegel exercises. Emily guides users through
20 gratifying workouts that benefit both women and men.
Kegel exercises are a proven method for enhancing overall sexual health, and regular practice can dramatically improve your sex life. Benefits
include stronger orgasms, increased stamina for men, and a decrease in bladder issues for pregnant women.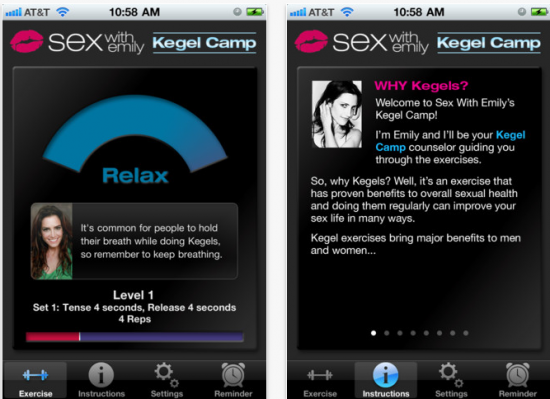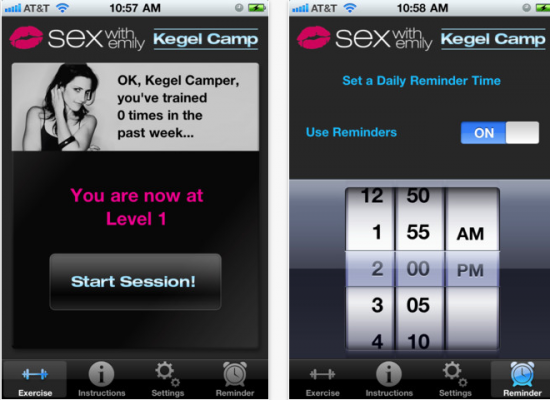 Here's what users of the Kegel Camp app are saying:
"After I gave birth, it hurt to walk and have sex. I felt incomplete and broken. I'm a few days into Level 4 and I have noticed a huge
difference. I can walk without discomfort and I'm almost back to normal!" – Annie, North Carolina
"I've used the app consistently for a couple of weeks and my orgasms are more powerful than ever before." – Reza, New York
"I just want to say thank you for developing this app. My boyfriend and both use it for Kegels regularly and I must say that our sex has never
been better!" -Alexandria, New Zealand
With Kegel Camp, users become committed and consistent with their Kegel exercises for stronger orgasms, longer lasting sex and better health.