A Very Kinky X-Mas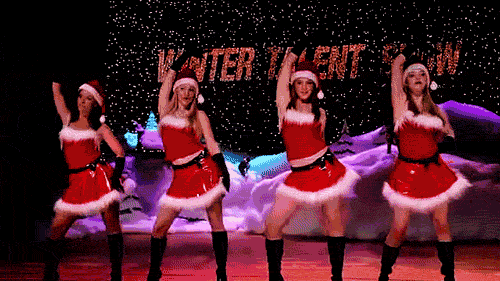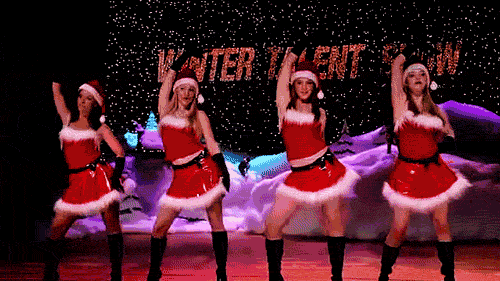 Santa's got a brand new bag, and it's filled with toys for all you naughty girls and boys. But what doesn't fit in Santa's big red bag? The tantalizing gift of kink play! From beginners to fetish veterans, adding a dash of kink can spice up anyone's holiday season.
Let's take the that PG holiday cheer up to an X rating.
Here are some ideas for kinking things up – from beginners, to intermediate, to advance kinksters.
Start Slow
If you're a newbie when it comes to kink, a great way to start is with sensory play. First, have your significant other lay down and blindfold them to take away their sight, heightening their other senses. Start by running a feather tickler over their body, or play around with temperature, and graze their skin with an ice cube. If you want to take it a bit further, try using a massage candle, like DONA by JO's pheromone infused candles, and slowly drip warm wax over their skin. After you drizzle the wax, it becomes a warm massage oil that you can rub all over your lover.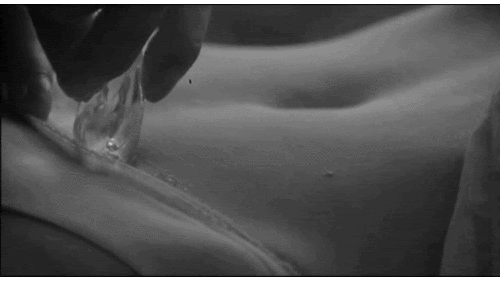 This is a great way to get someone out of their head and into their body, keeping them in the moment for maximum pleasure.
Raise the Heat
For those of you who may have dabbled in the realm of kink, you might want to go a step deeper down the rabbit hole. Think about purchasing handcuffs for a little restraint play (Sportsheets has numerous ones to choose from). Once bound, show your lover how naughty they've been with a few light spankings using the palm of your hand or a small paddle. You can also try a little teasing by caressing their body with your hands, lips, or a vibrator.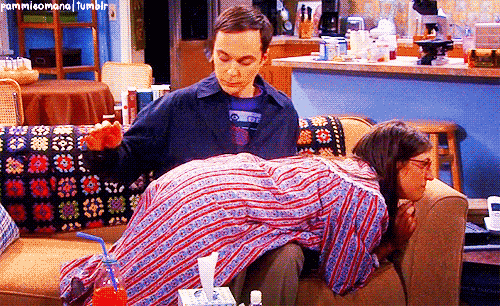 Bring your partner right to the brink of orgasm, then pull back (edging), and repeat until you both can't take it any longer.
Full Force
For those of you ready to really dive into some BDSM, get some rope or straps to really tie down your lover to the bed or a chair. Keep them comfortable, but immobile (after establishing some ground rules, first). Maybe you're into nipple play, and want to attach nipple clamps to your partner, or give them a little flick every now and then to keep them plump. Maybe you want to give them a spanking, elevating the intensity with each smack. Belts and floggers are great ways to really amp up those booty slaps.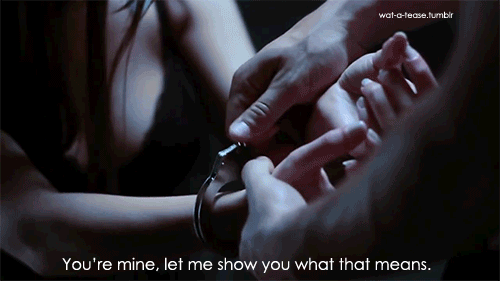 To really take things up a notch, try forced or denied orgasm play. Forced orgasm is when you make your significant other orgasm, typically with a toy, and once they have that release, you don't let up. You keep holding that vibrator to their naughty parts to keep the rush of orgasm coming. Orgasm denial is very similar to edging (refer above). However, instead of letting up when they are about to come, you keep going, but tell them they are not allowed to orgasm until you say so. Keep in mind with forced or denied orgasm, not to let it go on too long. Too many forced orgasms and your partner can become overstimulated, which can be painful. Too many denied orgasms and your partner can become very, very annoyed. 
A Personal Example
I was visiting one of my favorite Doms. Every time I saw him, I never knew exactly what would happen. This particular time, I was being restrained, but not in a usual way. No, this Dom liked to be creative. He had me lay down underneath his glass coffee table and tied my wrist up to the table's legs. My lower body was poking out so he spread my legs apart and tied each ankle to his fifty pound dumbbells, one for each leg. Nude, fully spread, and immobile, a chill brushed over my skin and my hair stuck straight up in anticipation. He then brought out the Magic Wand, plugged it in, and turned it on high. Slowly, he lowered down between my thighs and pressed the head of the wand up against my vulva. He somehow positioned it to continue teasing me as he grabbed his drink and sat on the couch above my head. One ankle crossed over the other, he reclined with his feet on top of my head, settling in for a front row view of my face as I squirmed with pleasure.
Talk about a kinky night.
***
Coal is so last year's punishment for being naughty. As long you both are interested in trying out a little kink, use this holiday season to light the fire of a whole new sexual experience. Merry Xmas!