LA Couples: Casting Call!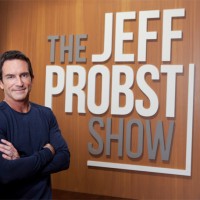 Remember him from Survivor?  Emily is on the all new Jeff Probst Show, a one-hour nationally syndicated daytime talk show which premiered September 10th.  Her segment, "This is How We Do It,"   airs this Thursday, October 11th and she wants you to be on the show with her.
Topics on the show will include relationships, dating, marriage, and sex.
Emily  is  looking for couples in the Los Angeles area, available October 11th in the late afternoon, who have sex or relationship questions and are comfortable asking for advice on television.   Please email Emily@sexwithemily.com
This may be the chance for relationship-repair, and, also fame!