Last-Minute Holiday Gift Guide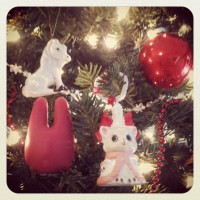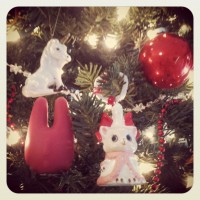 I know you're scrambling to find the perfect gift for the special man or woman in your life. Since I give advice all the time about how to make relationships run smoothly, I can also advise you on how to make your holidays run smoothly with the perfect gift.
For all of you who've asked, I've put together a list of some of my favorite holiday gift ideas for Millionaire Matchmaker Patti Stanger. And no, they aren't all sex toys, although you might see a few sprinkled in here and there. After all, it is a sexy time of year!
For Him or Her: 
1. Aromatherapy Massage Candle
I highly recommend The Fougere Aromatherapy Massage Candle from Emily &Tony. This one is geared specifically toward men, with a cedar-nutmeg-bourbon scent that always makes me think of a sexy lumberjack. This candle will look beautiful on his nightstand, and it turns into the most luxurious, moisturizing massage oil when lit. Emily&Tony Aromatherapy Massage Candles also come in Creme de Vanille and Coco.. (use coupon code sexwithemily to get 20% off your first order.)Order tonight to receive before Christmas! 
What girl doesn't appreciate a brand new vibrator? You can't go wrong with The Magic Wand It's a classic, timeless design. And if the powerful vibrations don't make her orgasm, I don't know what will. Here are some glowing reviews of the Magic Wand. (Use coupon code EMILY for 15% off at Good Vibrations.)
Wine plus anything pretty much equals a good time, but try out this wine plus game. That is the "blind wine tasting" game. I can't help but imagine the sexy directions this game could take after the 5th or 6th bottle!
4. Earmuffs
She can stay warm, look cool and rock these sexy earmuffs for day or night. When she takes them off her ears will be warm and waiting for your holiday kisses.She can stay warm, look cool and rock these sexy earmuffs for day or night.
5.  Couples Toys
If you're looking to be "more involved," there are also some great couples' vibrators out there.Take a look at the IDA Wireless Remote Rotating Rechargeable Vibrator. This remote-controlled couple's vibrator from LELO can be worn during intercourse (or used solo), with rotation against the G-spot from its insertable shaft, and an external disc that provides clitoral vibration without shifting. Either of you can remotely control the speed and intensity of vibration patterns with two SenseMotion™ modes that create patterns based on the way you move. Plus, it comes in a beautiful satin bag! (Use coupon codeEMILY for 15% off at Good Vibrations. Some exclusions apply.)
Or Him: 
6.  Anker Astro Mini Portable Charger
Last weekend I stayed with a friend up in San Francisco and he had this cool portable charger: Anker Astro Mini Portable Charger. I'd never seen anything like it and it made me want one immediately! This would be a great gift, especially if you're leaning toward the "less intimate" side of the spectrum. (p.s. this would be great for a woman too! It comes in pink or blue)
7. Whisky Sipping Stones and Rocking Whisky Glasses
Most men love whisky, or at least they pretend to as they sip their scotch. These amazing Whisky Sipping Stones will keep his drink cold without having to water it down with ice, while the Rocking Whisky Glasses will rock but won't knock over. He is set for a leisurely, pain-free drinking session (until tomorrow's hang-over).
Activity-trackers are the latest fitness fad, and you know he's been talking about getting back to the gym in the new year. Plus, the Pebble Smartwatch is one of Kickstarter's most successful startups and one of the best activity-trackers out there, and its new version has improved its software to work better on iOS and Android.
Buy your gifts then get out there and celebrate. Have some sex too, apparently everyone else is! And remember, if you're thoughtful about who you're buying for and err on the side of intimacy, you'll do fine. After all, would you rather be remembered for giving someone a pair of socks or for peeling them off?
Happy shopping!
XXX,
Emily