Let's Talk About the Blow Job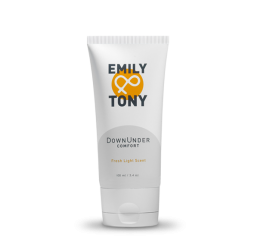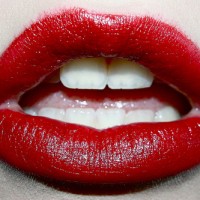 This wednesday, July 16th, I'll be hosting my "How to Blow (His Mind)" workshop at Hustler Hollywood. We'll be talking about oral sex tips, sex toy recommendations, masturbation and everything in between. You can RSVP to feedback@sexwithemily.com So, I was inspired by my workshop as well as a recent episode of Loveline, in which Mike Catherwood, Dr. Drew and I discuss the ever popular blow job, I'm curious about what you think fellatio?
What do you call it?
Just as William Shakespeare once said, "A rose by any other name would smell as sweet," the blowjob- no matter what you call it- is awesome. A "blowy," "bob on a knob," "sucking the chrome," "getting your knees dirty," "giving head," "head-banging," "hummer," "playing the skin flute," "road head," "smoking a johnson," "sucking off" or "bj" has many names. You can't go wrong with the traditional blowjob but you can spice it up with toys, fingers, or lube. Check out my blog to learn how to Give an Amazing Blowjob in 3 Simple Steps.
How do you do it?
I know, you already think you know how to give a bj. I used to think so too when I first started my career as a sexologist. Then I talked to hundreds of men and women about their preferences and techniques. Here are 10 Tips For giving a Great Blow Job that I've collected over the past few years.
When do you do it?
A lot of women say they would rather have sexual intercourse with a man before giving him a blowjob- why is that? Make sure that if you are having oral sex you are using protection and that you know your partner is safe and responsible regarding their STD history. Once you have those important factors down go ahead and practice oral sex as often as you and your partner want to. Remember that one of the most common complaints I hear is about people that wish their partner would initiate sex more often, so try giving a bj without him asking you for one- it's sure to spice things up!
Is it cheating?
According to a survey in Esquire magazine, 13% of men do not consider oral sex to be cheating. "When asked 'how far would you go with a woman other than your partner without defining it as sex' 13% answered "getting a blow job". While the survey – 500 British men between the ages of 18 and 59 – may be a relatively small, but it still shows that there are at least 65 men in the UK who think getting a cheeky blozzer is no big deal – and there are probably many many more men who share this opinion out there too. We wonder what their girlfriends would think.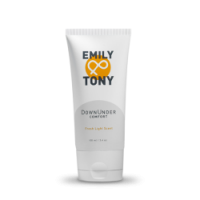 How should he groom?
It's important that if you're receiving a blowjob you should be considerate of your partner. Make sure you're well-groomed and that you've been doing your manscaping. Try using some DownUnder Comfort so your balls are fresh and clean.
How often do you do it?
On a recent podcast my assistant Lauren mentioned that she doesn't give her date a blowjob until he goes down on her. Lauren's rule of head…err…thumb is great because this way she can guarantee that her guy's a giver. If you like giving blowjobs, which I hope you do, but your guy's not going down on you as much as you'd like- talk about it! The same podcast where Lauren gives her tip I also offer you a script to ask your guy for more oral sex. If you're not as confident with your bj skills as you'd like to be check out my article How to Make Giving a BJ More Fun for You (and, Dare I say, You Might Even Love It).
Let me know what you think about my bj questions! Tweet me at Sex With Emily.
Use coupon code SEXWITHEMILY for 20% off your order at Emily & Tony!
Can't get enoughSexWithEmily?

Subscribe on iTunes and never miss your bi-weekly Sex Ed…