The Line Between BDSM & Abuse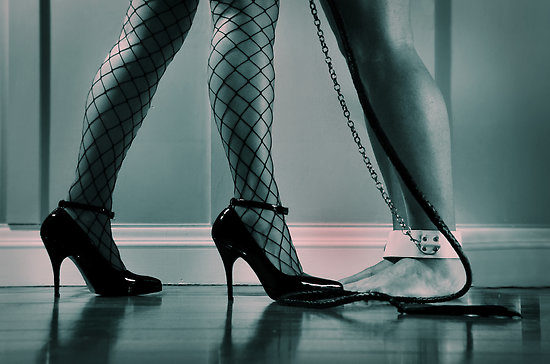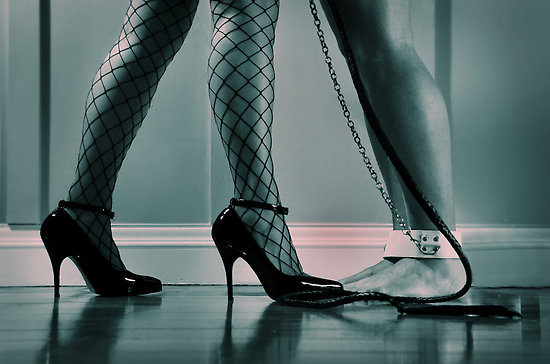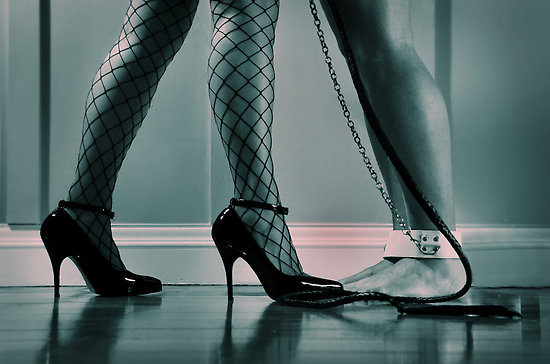 Bend over for your whipping. A very common phrase used by Doms in BDSM relationships, but always said with an undertone full of love and support. Unfortunately, there are many people who call themselves "dominates" when they don't deserve the title. They use the term to blanket their cruel, manipulative, and sometimes anal (pun not intended) personalities. They think it gives them a pass to treat another however they please. They think it makes it "okay."
News Flash: it's not!
There are four ways to determine if you are in a true BDSM relationship or an abusive one: pleasure, power, protection, and communication.
Pleasure vs. Pain
BDSM is all about receiving pleasure through pain. It is designed to fulfill the desires of both parties within a safe environment and uses bodily sensations to elicit pleasure. The Sub's pleasure comes from inflicted pain or humiliation, but the Dom is to respect the Subs boundaries. This means knowing what kind of pain gives the Sub pleasure, as well as what their hard no's are. The Dom's pleasure comes from giving the Sub what they want, what they need, and the power that the Sub relinquishes to them.
When the pain is unwanted, and when the Dom stops listening to what the Sub wants/needs, it becomes abuse. Abuse causes physical, mental, and/or emotional harm to another person. Calling it BDSM is a cruel deception. The giver is basically drunk with power and the receiver is left in fear instead of euphoria.
Personal Experience:
I got a big lesson in pleasure vs. pain with my first Dom. In the beginning it was wonderful– he adhered to my desires, was respectful of my boundaries (with a little pushing), and provided attentive aftercare. We were never exclusive (which made us both happy) and he would brag to me constantly about all his other girls. I went traveling for a few months, of course, I played with another guy, and when I came back, our relationship took an ugly turn. The cause? His jealousy. It became all about his pleasure through causing me harm. I would leave with a lonely, empty, uncomfortable, almost eerie feeling. Though our visits became seldom, I couldn't give him up completely. I was too attached. A couple months passed and his jealousy worsened. One night, I decided not to see him, and he expressed to me that we were never friends and that he never cared about me. That was the last straw– I cut myself off from him entirely.
Power Given vs. Power Taken
BDSM is a form of consensual power exchange where both participants feel empowered. The Sub chooses to give power to the other person, but knows they're free to take it back whenever they want. The Dom graciously and respectfully accepts said power like a delicate gift. If the Sub does not give over the power, there is no play, there is no game.
Power is forcefully taken in abusive situations. One person demands, determines, and controls the entire situation. The "Dom" literally takes away the Sub's power without consent, usually by taking things too far. They lay down the law without consideration of the other person's wants or needs, making it a very ugly and unequal situation.
Protection vs. Fear
A true Dom is naturally extremely protective of their Sub. It's like an unconscious need to protect. They fabricate an environment that creates, relies upon, and builds trust– where the Sub feels a great sense of safety and self-worth. There is also typically a safe word like "stop, red, or pineapple," and once that word is spoken, the play takes a break to reevaluate the situation before continuing. With a sense of safety comes an unavoidable excitement to see your partner.
Abuse generates fear. Fear is one of the primary human emotions, however it should never be associated with intimate relationships. When one person has the urge to cause damaging harm to another, the receiver becomes afraid of the giver. In these cases, the giver has no respect for the receiver, nor the relationship, and causes the receiver to feel trapped.
Open Communication vs. No Communication
In a BDSM relationship there is open and free communication (except for when gags are involved). Before anything happens, both parties must negotiate and reach an agreement– a set of rules and boundaries. What turns each participant on? What are their limits? Also, both parties can talk freely about their thoughts and emotions, before, during, and after play
In abusive relationships there is no communication, no support. One person takes the reigns and says it's their way or the highway. They manipulate the rules of the relationship however they please, disregarding the other partner completely. This can be extremely damaging to someone who doesn't recognize what's going on, mentally and physically.
Personal Experience:
I had an old roommate who told me that she was the Sub in a Dom/Sub relationship. Naturally, I was extremely interested. To my dismay, after talking to her about her relationship, I discovered she was being abused and she had no idea. Her relationship was extremely one sided. She would try to communicate with him about how she was feeling and he would shut her down. She had to do whatever he said, and he was constantly changing the rules to benefit himself. Her wants, needs, and emotions didn't matter. When I told her what a real Dom/Sub relationship, one of caring and trust, looked like, her mind was blown. She never realized that it was her choice to give power to him, and she had the power to take it away, too.
***
A true BDSM relationship is all about love, trust, building self-esteem, and fulfilling the desires of both participants. When it becomes one-sided and selfish, it crosses over to abuse. Remember the Sub/receiver holds the power and chooses to relinquish it to their Dom. The power can be taken back any time the Sub wants.