How to Love Yourself on Valentine's Day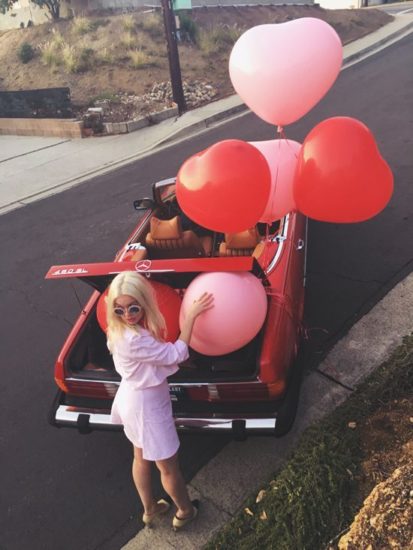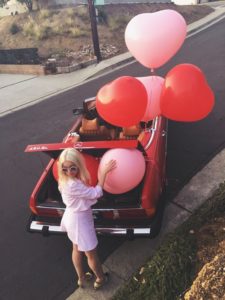 It's that time of year again! The time when that cutie pie Cupid makes his rounds, leaving a trail of romance — and I think we all know what happens next. Restaurants get packed, giant teddy bears sell out like hotcakes and, come Valentine's Eve, clothes will be coming off.
These lovely traditions were once necessary ingredients for the perfect V-Day, but these days, it seems like the majority of people are cooking up their plans from scratch… That is, if they're not saying "screw it" and ordering out. The holiday just isn't as impressive as it used to be. Now it seems like the day of love is bringing nothing but stress, heartache and the inevitable heartburn that follows the entire box of fudge you ate.
Instead of scrapping Valentine's Day and dumping everything it represents in the trash, maybe it's time to create some new traditions for the day of love. Even better, maybe it's time to bring back a tradition that's always been around, but often gets overlooked. Every year, we get so caught up in showing everyone else how much we care about them that we forget to show love to the person who deserves it the most: ourselves.
Whether you're coupled up for for V-Day or are flying solo, the most important relationship in your life is the one you have with YOU, so celebrate it! Think — what is something you've always wished a lover would do for you on Valentine's Day? Got it? Now… Do it for yourself! Create your own traditions of self-love, and let those set the bar for every V-Day to come.
And if you need a little inspiration to get you going, here are a few fun ways to love yourself on Valentine's Day…
Give Yourself a Gift
You've been an excellent partner to yourself this year—very supportive, so understanding—so you should feel perfectly justified in rewarding these efforts with a gift. This is the perfect opportunity to splurge on your guiltiest pleasure. Maybe it's those shoes you've been eyeballing at the mall for months, a new sex toy to add to your collection (or a classic, like the Original Magic Wand), or that watch that makes you feel like a million bucks. And you don't even have to worry about a gift receipt. After all, no one knows what you like better than you!
Focus on Masturbation
While a quick fix might make you happy for minute or so, a masturbatory marathon will keep satisfied and smiling for days. Start with your go-to masturbation routine, slow it down and close your eyes. Focus on your strokes, your hand movements and your body's reactions, switching between your hands and your favorite sex toy, to see how you can experience the most pleasure possible. For guys, this could also be an opportunity to work on your stamina, with the help of Fleshlight's Stamina Training Unit. Regardless of how you choose to do it, take your time and even a couple of days to improve your technique and explore new forms of self-love.
Make Plans With People You Love
Setting aside some alone time can be relaxing and wonderful, but it doesn't mean you should go into hiding until spring rolls around. Loving yourself doesn't always mean being by yourself, so don't be afraid to plan a little friend time. It can be a movie night with the girls, a hiking trip with your partner or some quality time with your family. Just make sure you surround yourself with people who make you feel good—that cynical friend is hilarious to have around 364 days a year, but maybe hold off on hitting them up until February 15th.
Indulge in Your Favorite Comfort Foods
A good ol' box of chocolates used to do the trick until our taste buds discovered the power of comfort food. You know, that favorite meal or dessert that you reach for when you're feeling down. Popular favorites are mac n' cheese, cheesecake, burgers and french fries, pizza and ice cream. They're always there to cheer you up, so indulge in your favorite treat this holiday.
Treat Your Body to a Spa Day
You can spoil yourself with shopping sprees and sweet desserts—that's just good for the heart—but don't forget to spoil your body as well. Sure, you could drag your butt to the gym for a loving dose of cardio, but I was thinking something a little more along the lines of self-pampering. Nothing says "I love me" like a spa day! Consider this a much-needed recharge for your body and mind. Treat yourself to a mani/pedi, get a facial or go for a full-body massage and scrub down, and you'll be feeling yourself in no time. Self-loving on a budget? No problem! At-home face masks and pedicures can be just as lovely, and bonus—you can drink while doing them!
Try Something New
The problem with most holidays is, they all come with their own traditions and expectations. After a while, even the most heartfelt Hallmark cards and delectable chocolate hearts can feel a bit blase…. Hence the whole "making our own traditions" pitch. Of course, there will be a part of you that craves the familiarity of tried and true V-Day activities, but don't be afraid to explore something new this time around. Maybe instead of doing "Galentine's Day" at home, you and your friends hit the road for a night; maybe you attempt to make an exciting new meal, like sushi or a quiche-for-one; maybe you visit a local adult shop and think outside the sex box.
Whatever you do, only do what you love, and do what excites you. Have a happy "Be Your Own Valentine"s Day!